Blaine Thiederman
MBA, CFP®
Progress Wealth Management
Founder and Lead Financial Planner
Blaine
Thiederman
MBA, CFP®
Progress Wealth Management
Founder and Lead Financial Planner
The team of experts you'll get by hiring us will help you simplify your path to financial independence so you can focus on what matters most.
- Blaine Thiederman, MBA, CFP®
Fee-Only financial planner specialized in helping working professionals located near Denver, CO, serving clients locally and across the country.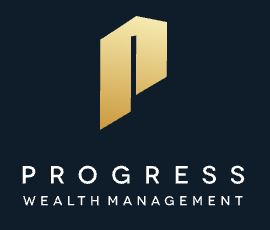 Blaine Thiederman is a Denver-based fee-only financial advisor serving hard-working professionals locally and across the country. Progress Wealth Management is a financial planning firm that's specialized in helping hard-working professionals become financially independent and reach their goals. As a fee-only, fiduciary, and independent financial advisor, Blaine Thiederman is never paid a commission of any kind, and has a legal obligation to provide unbiased and trustworthy financial advice.
As a CERTIFIED FINANCIAL PLANNER™, it's Blaine Thiederman's life's mission to provide unbiased financial education, advice and guidance to help his clients create their path to financial independence. He believes that true comprehensive financial planning can provide the clarity and confidence necessary for families to understand and implement their own well-informed decisions.
His goal is to translate the complexity of financial topics into a simple, step-by-step action plan to help you understand how to align your money with your personal values and objectives. As a trusted source, his insights have been featured in articles by Forbes, Gobankingrates.com, the Washington Post, Yahoo Finance, MarketWatch, Business Insider and MSN.
His clients have confidence in his insights due to the fact that he has over a decade of experience working for some of the most well-respected wealth management and financial planning firms in more technical roles. To supplement Blaine's extensive experience, his clients get access to a tax professional, multiple JD's and specialized experts to assist them at each step of the way.
He's currently accepting new clients and is looking forward to speaking with you.
Blaine Thiederman is a Member of the National Association of Personal Financial Advisors

The National Association of Personal Financial Advisors (NAPFA) is a leading professional association of Fee-Only financial advisors - highly trained professionals who are committed to working in the best interests of those they serve.
NAPFA members live by three important values:
To be the beacon for independent, objective financial advice for individuals and families.
To be the champion of financial services delivered in the public interest.
To be the standard bearer for the emerging profession of financial planning.
Progress Wealth Management was started with a simple purpose: to help clients whom want a science and process applied to ensuring efficiency, accuracy and effectiveness in every area of their financial plan.
Our founder, Blaine Thiederman, has worked at a number of different wealth management firms in varying roles and he always felt like the plans and the effort put in by advisors was lacking in one way or another. What bothered him more was the fact that the advisors he worked alongside often knew this but didn't really care.
This was the driving reason behind starting this firm up.
At Progress Wealth, we take pride in the following:
1. We're non-commissioned meaning that we aren't paid by anyone other than you so like a doctor, you can trust us to always have your best interests at heart.
2. We're fiduciaries meaning that we're legally bound to always have your best interests at heart.
3. We're thorough. We don't leave any rock unturned as we assist you in your progression towards your financial future.
4. We don't use cookie cutter anything. We believe that every financial plan, circumstance and goal is unique and for that reason, it requires care.
Fee-Only, Fiduciary, Independent:

Three Important Criteria to Consider When Choosing a Financial Advisor.
Specialties
Comprehensive Financial Planning
Retirement Income Planning
Investment Management
College Education Planning
Simplifying Financial Planning
Holistic Financial Planning
Ideal Clients
Retirees and Near Retirees
Sudden Money Situations
Novice Investors
Hard-Working Professionals
High-Earning Professionals in Tech
Working Together
In-Office Meetings
Virtual Meetings
Clearly Defined Fees
No Product Sales
Complimentary Initial Consultation
Professional Designations & Affiliations
Blaine Thiederman is a CERTIFIED FINANCIAL PLANNER™ Professional - Click for Verification

CFP® professionals are held to strict ethical standards to ensure financial planning recommendations are in your best interest. What's more, a CFP® professional must acquire several years of experience related to delivering financial planning services to clients and pass the comprehensive CFP® Certification Exam before they can use the CFP® designation.

Progress Wealth Management is an Approved Dimensional Funds Advisor

Dimensional believes an advisor can work closely with you to understand your financial needs and provide a range of wealth management services, while encouraging the discipline essential to long-term investment success. Financial advisors who work with Dimensional operate independently from Dimensional and vary in the extent to which they use Dimensional funds.
Contact

Blaine Thiederman
Office Locations:
12183 W 57th Ln
Arvada, CO 80002