Aspyre Wealth Partners
Financial Planner
Aspyre Wealth Partners
Financial Planner
We believe true wealth is living your best life. Our focus is to help YOU achieve your financial, career and life goals.
- Jamie Bosse, CFP®, RFC®
Feeling overwhelmed with your challenging career and busy, complex life? We partner with you to manage your career and organize your personal financial life. Think of us as your Personal CFO.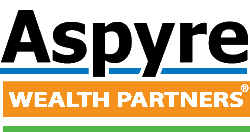 Jamie Bosse is a Overland Park, KS fee-only financial planner. Aspyre Wealth Partners provides comprehensive financial planning, investment management, and career planning to help individuals, corporate executives, and business owners organize, grow and protect their assets through life's transitions. As a fee-only, fiduciary, and independent financial advisor, Jamie Bosse is never paid a commission of any kind, and has a legal obligation to provide unbiased and trustworthy financial advice.
Jamie Bosse works with clients to help them "Master What's Next" by clarifying their goals, creating a financial plan, and taking action. At Aspyre we believe in living your best life. Jamie helps her clients maneuver through life's transitions and overcome and anticipate any potential roadblocks along the way. She finds it extremely rewarding to see people organize their financial lives, maximize their human capital, and get closer to their life goals.
Jamie enjoys writing financial articles and has been featured in the Kansas City Star, KC Parent, The Journal of Financial Planning, The Register, Solutions, and Investment Advisor Magazine. She has also published a children's book, Milton the Money Savvy Pup.
She is serving as Chair of the Personal Financial Planning Advisory Board for Kansas State University's undergraduate program. While serving as president in 2016 and 2017, she helped implement a Professional Connection Event where students can connect and network with seasoned professionals. Jamie has a passion for mentoring and financial literacy for all ages. She is actively involved in the Kansas State mentorship program and enjoys volunteering for Junior Achievement and her local church.
Jamie holds a Bachelor's Degree in Personal Financial Planning from Kansas State University (2004) with a minor in Business Administration. She obtained the Certified Financial Planner™ certification in 2008. Jamie is an active member of the Financial Planning Association and International Association of Registered Financial Consultants and has served as a past board member and President of the FPA of Oregon and SW Washington. She is currently on the board for the Greater Kansas City chapter of the Financial Planning Association.
Strengths: Positivity, Individualization, Woo, Includer, Learner
Favorite things: Cute photo ops, Chuck Taylor shoes, ping pong, laughing, 90's dance music, theme parties, chai tea lattes, and sunny vacations.
Favorite things to do: Entertain friends and their families, BBQ, attend K-State sporting events, and visit friends around the world.
Unfulfilled Dreams: Having something so powerful to say that it is a Ted Talk, appearing on the Ellen show, and becoming a famous financial blogger for young parents.
Accomplished Dreams: Writing a children's book about financial literacy. Hopefully, more to come!
Favorite foods: Pizza, dark chocolate, and air-popped popcorn
Master What's Next
At Aspyre Wealth Partners, we help successful business people to Master What's Next® - in their career, life and finances. In defining wealth more broadly to include financial and human capital, Aspyre partners with clients through their life's journey to clarify, reach and achieve their aspirations. Aspirations are your aims, desires and ambitions. How do you define success? What do you "Aspyre" to be?
Our approach:
* Start with where you are
* Help you identify where you want to be
* Build a plan
* Assist you in taking action to make progress
You don't work as hard as you do for money only and the hope you can one day "retire". You work to utilize your talents, make a contribution, and build financial wealth to accomplish things – such as funding children's college tuition, buying a home, caring for elderly parents, traveling to places long dreamed of-- living the life you desire. Whatever YOUR story, Asprye Wealth Partners strives to help you achieve it. Tell us YOUR STORY. And we'll help you Master What's Next® on your journey.
Fee-Only, Fiduciary, Independent:

Three Important Criteria to Consider When Choosing a Financial Advisor.
Specialties
Comprehensive Financial Planning
Retirement Income Planning
Investment Management
College Education Planning
Tax Planning
Ideal Clients
Retirees and Near Retirees
Growing Families
Business Owners and Executives
Sudden Money Situations
Novice Investors
Working Together
In-Office Meetings
Virtual Meetings
Clearly Defined Fees
No Product Sales
Complimentary Initial Consultation
Professional Designations & Affiliations
Jamie Bosse is a CERTIFIED FINANCIAL PLANNER™ Professional - Click for Verification

CFP® professionals are held to strict ethical standards to ensure financial planning recommendations are in your best interest. What's more, a CFP® professional must acquire several years of experience related to delivering financial planning services to clients and pass the comprehensive CFP® Certification Exam before they can use the CFP® designation.

Jamie Bosse is a Registered Financial Consultant (RFC®)

The Registered Financial Consultant (RFC®) is a professional designation awarded by the International Association of Registered Financial Consultants (IARFC) to financial consultants who meet the high standards of education, experience and ethics. Founded in 1984 International Association of Registered Financial Consultants IARFC is a non-profit professional association formed to foster public confidence in the financial services profession, to help financial consultants exchange planning techniques, and to recognize practitioners who are truly committed to ethical standards and continuous professional education.
Office Locations:
10000 College Boulevard
Suite 260
Overland Park, KS 66210