Kochevar Financial Planning, LLC
Principal
Kochevar Financial Planning, LLC
Principal
We are a fee-only firm. You are our only interest.
- John Kochevar, CFP®
Fee Only Financial Planner located in Grafton, MA and serving the greater Boston area and clients nationwide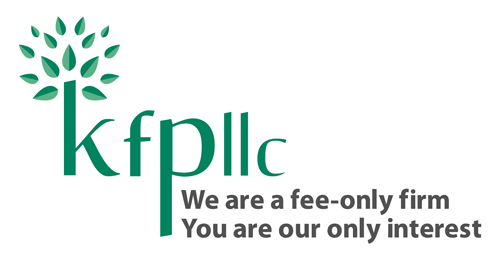 John Kochevar is a
Grafton, MA fee-only financial planner
. Kochevar Financial Planning provides comprehensive and objective financial planning to help clients organize, grow and protect their assets through life's transitions. As a fee-only, fiduciary, and independent financial advisor, John Kochevar is never paid a commission of any kind, and has a legal obligation to provide unbiased and trustworthy financial advice.
John Kochevar is the principal of Kochevar Financial Planning, LLC. He is a registered investment adviser representative in the Commonwealth of Massachusetts. He is a CERTIFIED FINANCIAL PLANNER (tm) practitioner and ENROLLED AGENT, the highest credential awarded by the Internal Revenue Service. He is a member of the Alliance of Comprehensive Planners, the National Association of Personal Financial Advisors, the Financial Planning Association, and the Fee-Only Network. His offices are located in the MetroWest and Worcester areas of Massachusetts.
John Kochevar is a Member of the National Association of Personal Financial Advisors

The National Association of Personal Financial Advisors (NAPFA) is a leading professional association of Fee-Only financial advisors - highly trained professionals who are committed to working in the best interests of those they serve.
NAPFA members live by three important values:
To be the beacon for independent, objective financial advice for individuals and families.
To be the champion of financial services delivered in the public interest.
To be the standard bearer for the emerging profession of financial planning.
We are a fee-only firm. You are our only interest.
Because we are a fee-only firm, we focus entirely on the goals and needs of our clients. As a fee-only firm, we are not brokers or dealers. We do not sell securities or insurance and do not receive any commission payments. Our only interest is serving the specific needs of each of our individual clients.
A sound, realistic financial plan by our firm can free you from worry about how you are doing and where you are heading financially. We can help you to dream and look forward to what you want to do and where you want to be in your life. We will work with you over the long run to prepare and implement ways to achieve your financial goals and dreams.
Investment consultation with our firm can free you from worrying about how you have invested your savings. We can design and help you implement a balanced investment portfolio primarily composed of mutual and exchange traded funds with low management fees. We will work with you to create and implement an investment policy that is customized for your specific needs and goals. Our recommendations will help you to focus on the long run rather than day to day financial market fluctuations and news.
We also offer income tax preparation and filing. Income tax planning is an essential part of the creation and implementation of a complete financial plan for you.
Fee-Only, Fiduciary, Independent:

Three Important Criteria to Consider When Choosing a Financial Advisor.
Specialties
Comprehensive Financial Planning
Retirement Income Planning
Investment Management
College Education Planning
Tax Planning
Ideal Clients
Retirees and Near Retirees
Growing Families
Business Owners and Executives
Sudden Money Situations
Novice Investors
Working Together
In-Office Meetings
Virtual Meetings
Clearly Defined Fees
No Product Sales
Complimentary Initial Consultation
Professional Designations & Affiliations
Office Locations:
7 Beth Lee Drive
Grafton, MA 01519