FAI Wealth Management
Principal & Senior Advisor
FAI Wealth Management
Principal & Senior Advisor
As a fiduciary financial planner, you can rest assured that I am always working in your best interest.
- Mark Stinson, CPA, CFP®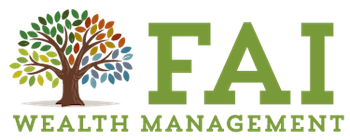 Mark Stinson is a
fiduciary financial advisor in Columbia, MD
. FAI Wealth Management specializes in comprehensive financial planning to help clients plan, grow and protect their assets through all stages of life. As a fiduciary, Mark Stinson has a sworn and legal obligation to put the interests of the client first, to provide unbiased and trustworthy financial advice.
Mark joined the FAI Wealth Management team in 2015 as a Senior Advisor. He provides integrated retirement planning, portfolio management, and estate planning to engineers, professionals, and those planning for or in the midst of a life or career transition, to reach their financial goals. Mark is also a member of the FAI Investment Committee.
Mark is a Certified Public Accountant and a CERTIFIED FINANCIAL PLANNERTM. Mark earned a Master of Business Administration degree from Loyola College (now Loyola University Maryland) and a Bachelor of Business Administration degree with a double major in accounting and finance from James Madison University. He is an active member of the National Association of Personal Financial Advisors, Financial Planning Association of Maryland, and the Maryland Association of CPAs.
Prior to joining FAI, Mark was Director of Planning at Baltimore-Washington Financial Advisors. He has 13 years of experience in wealth management and spent 20 years in corporate accounting with manufacturing firms in the suburban Baltimore-Washington region.
Mark is a member of the Board of Directors for the Howard County Estate Planning Council and serves as its Secretary. He also sits on the Board of Directors for MakingChange, a nonprofit providing educational programs to improve financial literacy, where he serves as Secretary. Mark is a graduate of Leadership Howard County; an innovative program designed to empower and connect community leaders and keep them engaged in the critical issues facing Howard County and the surrounding region. Additionally, Mark serves as Vice-President of Springfield Cemetery Company.
Mark has four sons. He is a Howard County native and lives in Ellicott City. In his spare time he enjoys being with his sons, bicycling, and reading.
YOU'LL ALWAYS FEEL LIKE OUR MOST IMPORTANT CLIENT BECAUSE YOU ARE.
You're unique, and so are your circumstances and your goals for tomorrow. At FAI Wealth Management, we think your financial strategies should be as distinctive as you are. We also recognize that the essence of a wealthy life isn't merely about financial achievement. It's also about who you are beyond the numbers—your values, interests, and concerns. Addressing the picture of your life in its entirety and the future you envision, we work with you to formulate a specific, practical plan that provides stability, prosperity, and peace of mind. To deliver this level of financial confidence, we work with you in three main areas, each related to an aspect of our whole-life approach to wealth management: financial planning and investment management.
WE'RE WITH YOU ALL THE WAY.
Since we opened our doors in 1987, FAI has integrated world-class investment philosophies with highly personalized financial planning that takes into account each client's life story. Our financial perspective is presented in a friendly, down-to-earth manner that inspires trust and confidence. We are good listeners and we vow to always treat you the same way we'd want to be treated ourselves. This deep client commitment has translated into enduring relationships, many of which span decades. And while we're proud of our combined 150+ years of experience in financial planning and wealth management, we're even more fulfilled by the hundreds of families we serve.
As an FAI client, you'll work with a dedicated team that includes a senior advisor, associate advisor, and a client service representative, providing you with trusted, experienced counsel and continuity in your service. Together, we'll design a integrated financial approach that adapts to every season of your life.
Fee-Only, Fiduciary, Independent:

Three Important Criteria to Consider When Choosing a Financial Advisor.
Specialties
Financial Planning
Retirement Planning
Investment Management
Business Planning
Estate Services
Education Planning
Ideal Clients
Retirees and Near Retirees
Young Families
Entrepreneurs & Business Owners
Medical Professionals
Military
Sudden Money Situations
Working Together
In-Office Meetings
Virtual Meetings
No-Cost Initial Consultation
Hourly Fee
Monthly Retainer
% of Assets Under Management
Professional Designations & Affiliations
Office Locations:
10211 Wincopin Circle
Suite 220
Columbia, MD 21044