Monica Garver
CPA, CFP®, AIF®A, CDFA®™
RTD Financial Advisors, Inc.
Financial Advisor
Monica
Garver
CPA, CFP®, AIF®A, CDFA®™
RTD Financial Advisors, Inc.
Financial Advisor
As a fee-only financial planner, my focus is to offer unbiased financial advice to help you achieve your life goals.
- Monica Garver, CPA, CFP®, AIF®A, CDFA®™
Fee-Only financial planner located in Johnstown, PA, serving clients locally and across the country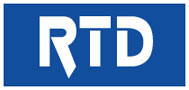 Monica Garver is a
Johnstown, PA fee-only financial planner
. RTD Financial Advisors, Inc. provides comprehensive and objective financial planning to help clients organize, grow and protect their assets through life's transitions. As a fee-only, fiduciary, and independent financial advisor, Monica Garver is never paid a commission of any kind, and has a legal obligation to provide unbiased and trustworthy financial advice.
Monica Garver is Vice President/ Senior Planner of RTD Financial Advisors, Inc. headquartered in Philadelphia, PA and manages the branch office in Johnstown, PA. As a graduate of Duquesne University with a BS in Accounting, Monica started her career in public accounting at Coopers and Lybrand and moved into financial planning as a trust officer with Mellon Bank. Monica obtained her CPA in 1986 and her CFP® in 1988. Monica is a past instructor for the Pennsylvania Institute of Certified Public Accountants.
In May of 2000, Monica joined forces with several talented professionals to create an independent, un-biased fee-only investment advisory firm. In February of 2001, the SEC approved PRIMESolutions Advisors, LLC as a Registered Investment Advisory Firm, where she was a registered advisor until June of 2014.
Adding further depth to her credentials, in July of 2002, Monica completed the Accredited Investment Fiduciary curriculum sponsored by the Center for Fiduciary Studies at the Katz Business School; and in August 2003 joined the ranks of professionals who hold the official designation of Accredited Investment Fiduciary AIF®. The AIF® designation distinguishes Monica as a qualified plan Investment Professional focused on the Fiduciary integrity of qualified plan assets. In March of 2009 Monica returned to the Center for Fiduciary Studies to obtain her Accredited Investment Fiduciary Analyst designation AIFA®. The AIFA® signifies that the designee has demonstrated the knowledge to assess whether an investment fiduciary conforms to a Global Fiduciary Standard of Excellence. Monica was a panelist at fi360 National Conference in 2008.
In December of 2012, Monica completed a specialized educational program in professional divorce analysis and is now a Certified Divorce Financial Analyst (CDFA™). Monica is trained to provide strategic financial analysis to people going through a divorce. She evaluates the tax implications of dividing property and the financial impact of various settlement options for division of marital property (including all qualified plan assets and pensions) as well as child and spousal support payments.
In 2012 Monica was named a Select Wealth Manager by Pittsburgh Magazine.
Monica is on the Board of the Independent Catholic Foundation for the Diocese of Altoona/Johnstown as well as the Johnstown Symphony Orchestra. She is an active member of the Johnstown Rotary Club. Monica resides in the Westmont section of Johnstown, PA with her husband, Dr. Michael Garver, owner of Family Dentistry Associates of Johnstown; they have three children.
Monica enjoys spending time with her family exploring America's best kept secret – our National Parks and thus far claims Yosemite to be her favorite. A beach bum as well, she loves the beautiful beaches of Kiawah Island, SC.
Monica Garver is a Member of the National Association of Personal Financial Advisors
The National Association of Personal Financial Advisors (NAPFA) is the country's leading professional association of Fee-Only financial advisors - highly trained professionals who are committed to working in the best interests of those they serve.
NAPFA members live by three important values:
To be the beacon for independent, objective financial advice for individuals and families.
To be the champion of financial services delivered in the public interest.
To be the standard bearer for the emerging profession of financial planning
Philosophy of Independence
We believe in providing unbiased and objective advice based solely on your situation, not on proprietary products or corporate constraints. That's why we stand by our own declaration of independence and sit on your side of the table. We always look after your best interests, guided by an honest assessment of your needs and goals. Your agenda is our compass.
Fiduciary Excellence
As your fiduciary, we are straightforward in our advice, transparent in our fees, and responsive in our service. We engage in the relentless pursuit of putting you first in everything we do. Our internal checks and balances are reinforced by a certification from the Centre for Fiduciary Excellence (CEFEX). CEFEX provides independent recognition of our firm's conformity to a defined standard of practice and our trustworthiness as an investment fiduciary.
30-year Heritage
Established in 1983, we have weathered our share of economic storms and financial fads. We have years of experience in balancing traditional values and proven practices with timely insight and flexible approaches to help minimize undue risk and maximize opportunity in any climate. We take a team approach to provide consistent, quality advice and service. One of the original independent advisory firms and a pioneer in Financial Life Planning® services, we remain thought leaders in the financial planning profession.
RTD has been nationally recognized as one of the top advisory firms by numerous publications such as Money Magazine, Worth, Philadelphia Business Journal, and Barron's.
Fee-Only, Fiduciary, Independent:

Three Important Criteria to Consider When Choosing a Financial Advisor.
Specialties
Comprehensive Financial Planning
Retirement Income Planning
Investment Management
College Education Planning
Tax Planning
Ideal Clients
Retirees and Near Retirees
Growing Families
Business Owners and Executives
Sudden Money Situations
Novice Investors
Working Together
In-Office Meetings
Virtual Meetings
Clearly Defined Fees
No Product Sales
Complimentary Initial Consultation
Professional Designations & Affiliations
Monica Garver is a NAPFA-Registered Financial Advisor

The National Association of Personal Financial Advisors (NAPFA) is the country's leading professional association of Fee-Only financial advisors—highly trained professionals who are committed to working in the best interests of those they serve.

Monica Garver is a CERTIFIED FINANCIAL PLANNER™ Professional - Click for Verification

CFP® professionals are held to strict ethical standards to ensure financial planning recommendations are in your best interest. What's more, a CFP® professional must acquire several years of experience related to delivering financial planning services to clients and pass the comprehensive CFP® Certification Exam before they can use the CFP® designation.

Monica Garver is a Certified Divorce Financial Analyst® (CDFA®)

A CDFA® professional is a financial professional skilled at analyzing data and providing expertise on the financial issues of divorce. The role of the CDFA® professional is to assist the client and his or her attorney to understand how the decisions he or she makes today will impact the client's financial future. A CDFA® can take on many roles in the divorce process: Financial Expertise and Strategy, Data Collection and Analysis, Expert Presenter and Litigation Support. In some cases, CDFA® professionals are called upon to act as expert witnesses in court or in mediation proceedings.