SageBroadview Financial Planning LLC
Partner & Wealth Manager
SageBroadview Financial Planning LLC
Partner & Wealth Manager
As a fee-only financial planner, my focus is to offer unbiased financial advice to help you achieve your life goals.
- Sheri Cupo, CFP®
Experienced professionals helping other professionals unclutter their financial affairs, and get on with their lives and their careers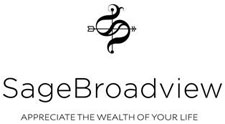 Sheri Cupo is a Morristown, NJ fee-only financial planner with additional offices in Farmington, CT and Burlington, MA. SageBroadview Financial Planning LLC provides comprehensive and objective financial planning to help clients organize, grow and protect their assets through life's transitions. As a fee-only, fiduciary, and independent financial advisor, Sheri Cupo is never paid a commission of any kind, and has a legal obligation to provide unbiased and trustworthy financial advice.
With first-hand experience as a corporate executive, small-business owner and stay-at-home parent,
Sheri Cupo
is like a Swiss Army Knife: Her varied background has equipped her to help individuals and families cut through an array of financial complexities standing in the way of their most fulfilling lives.
Before beginning her career in financial planning, Sheri served for 15 years as a corporate executive at General Electric (GE). She initiated her tenure in GE's prestigious Financial Management Program, expanding into a variety of financial and customer service management positions in GE's Power Systems group. Among her favorite roles was assisting the HR department by providing specialized employee counsel on company pension, 401(k), insurance and Social Security benefits.
Sheri's GE tenure was rewarding and fulfilling. So, too, was her decision to break from the fast-paced corporate life in 1996 so that she could concentrate more fully on her family, and prepare for a new career as a business owner and financial life planner. During this period, Sheri pursued continuing education in financial planning, with a specialized interest in corporate compensation analysis and management. She also gained first-hand experience in considering family wealth from the vantage point of the at-home parent. In 2001, Sheri became a CERTIFIED FINANCIAL PLANNER™ practitioner and founded SAGE Advisory Group, which merged with BroadView Financial Planning in 2014 to form SageBroadview Financial Planning. Sheri holds a bachelor's degree in finance from Virginia Tech, graduating Magna Cum Laude. She also is a member and proponent of the National Association of Personal Financial Advisors (NAPFA).
Sheri Cupo is a Member of the National Association of Personal Financial Advisors

The National Association of Personal Financial Advisors (NAPFA) is a leading professional association of Fee-Only financial advisors - highly trained professionals who are committed to working in the best interests of those they serve.
NAPFA members live by three important values:
To be the beacon for independent, objective financial advice for individuals and families.
To be the champion of financial services delivered in the public interest.
To be the standard bearer for the emerging profession of financial planning
OUR CULTURE
At SageBroadview Financial Planning, we believe in clarity. Clarity of purpose. Clarity of mind. Clarity of intent. To champion your financial interests accordingly, we vow to never stop…
1. Learning … Our services are grounded in more than a half-century of evidence-based inquiry into economic and market efficiency, with a sharp eye as well for newly applicable insights.
2. Educating … We consider it our duty and privilege to filter and translate the glut of available information into effective knowledge you can use to make the most of your own investment activities.
3. Caring … Actions speak loudest, so we have built a client-centric focus into the fiber of our business structure. Our transparent, Fee-Only compensation means we have no conflicting interests resulting from any third-party incentives; you, our client, are our sole source of income. We also operate as a Registered Investment Advisor firm, which legally obligates us to serve as your fiduciary advisor, with your highest financial interests as our top priority.
4. Simplifying … As business professionals and former corporate executives ourselves, we understand exactly how much time you have to dedicate to your optimal level of personal wealth management: close to none. Respectful of your busy schedule, our advice is lean and to the point, so you can make the most of each and every financial move you take.
5. Growing …
As a successful professional, you know how to acquire wealth. In our growing relationship with you, we help you keep that wealth, and apply it to sustaining your ideal lifestyle over the long haul.
Fee-Only, Fiduciary, Independent:

Three Important Criteria to Consider When Choosing a Financial Advisor.
Specialties
Comprehensive Financial Planning
Retirement Income Planning
Investment Management
College Education Planning
Tax Planning
Ideal Clients
Retirees and Near Retirees
Growing Families
Business Owners and Executives
Sudden Money Situations
Novice Investors
Working Together
In-Office Meetings
Virtual Meetings
Clearly Defined Fees
No Product Sales
Complimentary Initial Consultation
Professional Designations & Affiliations
Sheri Cupo is a NAPFA-Registered Financial Advisor

The National Association of Personal Financial Advisors (NAPFA) is a leading professional association of Fee-Only financial advisors—highly trained professionals who are committed to working in the best interests of those they serve.

Sheri Cupo is a CERTIFIED FINANCIAL PLANNER™ Professional - Click for Verification

CFP® professionals are held to strict ethical standards to ensure financial planning recommendations are in your best interest. What's more, a CFP® professional must acquire several years of experience related to delivering financial planning services to clients and pass the comprehensive CFP® Certification Exam before they can use the CFP® designation.
Office Locations:
Farmington Corporate Park
6 Executive Dr., Ste. 111
Farmington, CT 06032

Courthouse Plaza
60 Washington St., Ste. 102
Morristown, NJ 07960

2 Burlington Woods Drive
Suite 100
Burlington, MA 01803