Adam Koos
CFP®, CMT®, CEPA
Libertas Wealth Management Group, Inc.
President/Senior Financial Adviser
Adam
Koos
CFP®, CMT®, CEPA
Libertas Wealth Management Group, Inc.
President/Senior Financial Adviser
No one can control the political climate, the economy, or the direction of the markets. What they can control is how well they plan for the future, so that they can someday make work 'optional.' My job is to act as a guide to our clients, helping them build that plan, putting one foot in front of the other, all while staying focused on the fact that life's journey is a marathon, not a sprint.
- Adam Koos, CFP®, CMT®, CEPA
Fee-Only Financial Planner located near Columbus, OH and serving clients across the country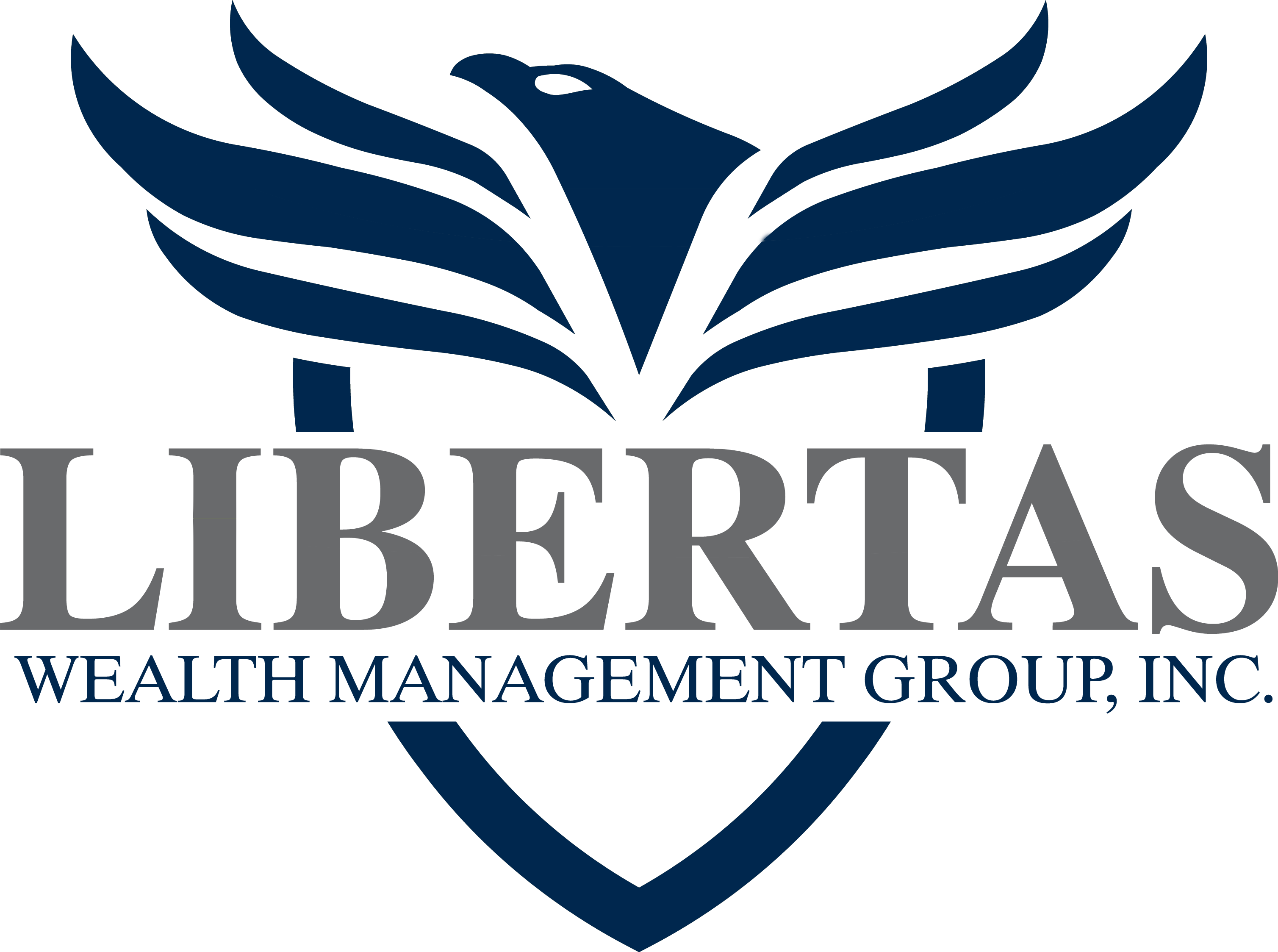 Adam Koos is a Columbus, OH fee-only financial planner. Libertas Wealth Management Group, Inc. provides comprehensive financial planning, wealth management, and business succession planning to help individuals, couples, and business owners organize, grow and protect their assets through life's transitions. As a fee-only, fiduciary, and independent financial advisor, Adam Koos is never paid a commission of any kind, and has a legal obligation to provide unbiased and trustworthy financial advice.
Adam Koos is Founder, President, and Portfolio Manager at Libertas Wealth Management Group, Inc. His primary roles at Libertas are as follow:
Management of all individual retail investment portfolios, as well as corporate and non-profit 401k's, 403b's, and Deferred Comp plans managed by Libertas Wealth Management Group.
Assisting clients with high-level, complex financial, retirement, and estate planning needs.
Speaking engagements throughout the year on various topics (such as 401k/403b/Deferred Compensation plans, Investment Management, Estate Planning, Tax Planning, College Planning, Commodities, Economics, Domestic/International Markets, Fixed Income/Bonds, Technical Analysis, Trend Following, and many more).
Adam started his career in 2001 and has been named one of Central Ohio's "People to Know in Finance" by Columbus Business First. He is a recipient of the 2011 Business First Greater Columbus "Forty Under 40″ award, a 5-time winner of Columbus CEO Magazine's "Best of Business" awards (winning "Best Financial Advisory Firm"), and was the 2011 small business winner of the Better Business Bureau "Torch Award for Ethics & Trust." Adam was also nationally recognized by Financial Advisor and Private Wealth Magazine as one of only eight portfolio managers in the country selected to their "Research All-Star Team" for research & portfolio management.
While he spends a good bit of time managing the every day inner-workings of the company, Adam's primary role at Libertas is managing all of our corporate and individual client portfolios. Raised in a family of educators, he has also become an accomplished and passionate speaker and educator, providing programs and workshops for corporations, non-profits, and other organizations, both private and public.
Personal
Shortly after graduating from The Ohio State University in 2001, Adam married his best friend, Donna, and they have two sons, Karston & Kamden. When he's not being the best father and husband he can be, he spends time writing and composing his own, original music, playing sand volleyball in the summers with Donna, or getting in a rare game of golf or tennis from time to time. Adam is a ridiculously avid Buckeye football fan and has been in attendance at over 120 home games since 1995.
Adam has family on both sides that have been active military at some point in their lives. He's very passionate about all our troops do for us, which is why, years ago, he made Libertas a corporate "Parent" for AdoptAPlatoon.com, an organization started by military mothers. Our office sends letters and packages of goodies and necessities to troops overseas in hopes of lifting their spirits & helping them see the light at the end of the tunnel. While his life has been changed by the stories heard first-hand from those fighting for us abroad, he hopes that he does just a little to change the lives of those fighting for our freedom.
Adam Koos is a Member of the National Association of Personal Financial Advisors

The National Association of Personal Financial Advisors (NAPFA) is a leading professional association of Fee-Only financial advisors - highly trained professionals who are committed to working in the best interests of those they serve.
NAPFA members live by three important values:
To be the beacon for independent, objective financial advice for individuals and families.
To be the champion of financial services delivered in the public interest.
To be the standard bearer for the emerging profession of financial planning.
How We Get Paid
We are a Fee-Only Registered Investment Advisory (RIA) firm, which means we are not an insurance company and do not sell products to our clients. The fiduciary standard we're held to requires that we make decisions that are in the best interest of our client, acting as your advocate, even if it means earning less revenue for the firm. We cannot legally accept commissions from insurance, annuity, or mutual fund companies, and we refuse to take kick-backs from other professionals who refer clients to our firm.
We Don't "Buy & Hope"
We will rarely ever buy at the bottom and sell at the top. This is what most refer to as "market timing," which no one can do. Rather, we aim to conservatively buy on the way up the hill, when markets are advancing. Furthermore, we will start selling after the peak has already occurred, pursuing a defensive stance as a market crash begins. We don't implement a "set it and forget it" approach to money management. It's why we don't leave our client's portfolios to chance. When it comes to your life savings, we take a "Defense First" approach.
Fee-Only, Fiduciary, Independent:

Three Important Criteria to Consider When Choosing a Financial Advisor.
Specialties
Comprehensive Financial Planning
Retirement Income Planning
Investment Management
College Education Planning
Tax Planning
Ideal Clients
Retirees and Near Retirees
Growing Families
Business Owners and Executives
Sudden Money Situations
Novice Investors
Working Together
In-Office Meetings
Virtual Meetings
Clearly Defined Fees
No Product Sales
Complimentary Initial Consultation
Professional Designations & Affiliations
Office Locations:
5003 Horizons Dr
Suite 200
Columbus, OH 43220