You Need a Trusted Financial Advisor,
Not A Sales Professional.

Fee-Only financial advisors never sell investments or make commission.
They work only for you - not a broker, bank, or insurance company. Find Your  Financial Advisor:
Search over 3,000 firms to serve you locally or virtually.
You can also see up to 3 advisor recommendations based on your preferences, goals, and unique situation. Not all FeeOnlyNetwork members are included in the match option.
powered by


Real Financial Planning by Real People, Working Only for You.
Fee-Only financial advisors are small business owners, shareholders, and employees compensated for their time and expertise in comprehensive financial planning and investment management. They are not representatives of brokerage firms or insurance companies, and never make commission or kickbacks. Fee-Only advisors work only for you under a crystal clear fee structure and fiduciary oath.
Every Financial Advisor on

FeeOnlyNetwork.com

Has Been Verified as:
No insurance or annuity sales. Period. Fee-Only advisors are paid only by you, the client, and never make commission.
Under oath and law to put your best interest first at all times. This is the highest legal and ethical standard for financial advisors.
Not affiliated with any life insurance company, annuity product, bank, or brokerage house.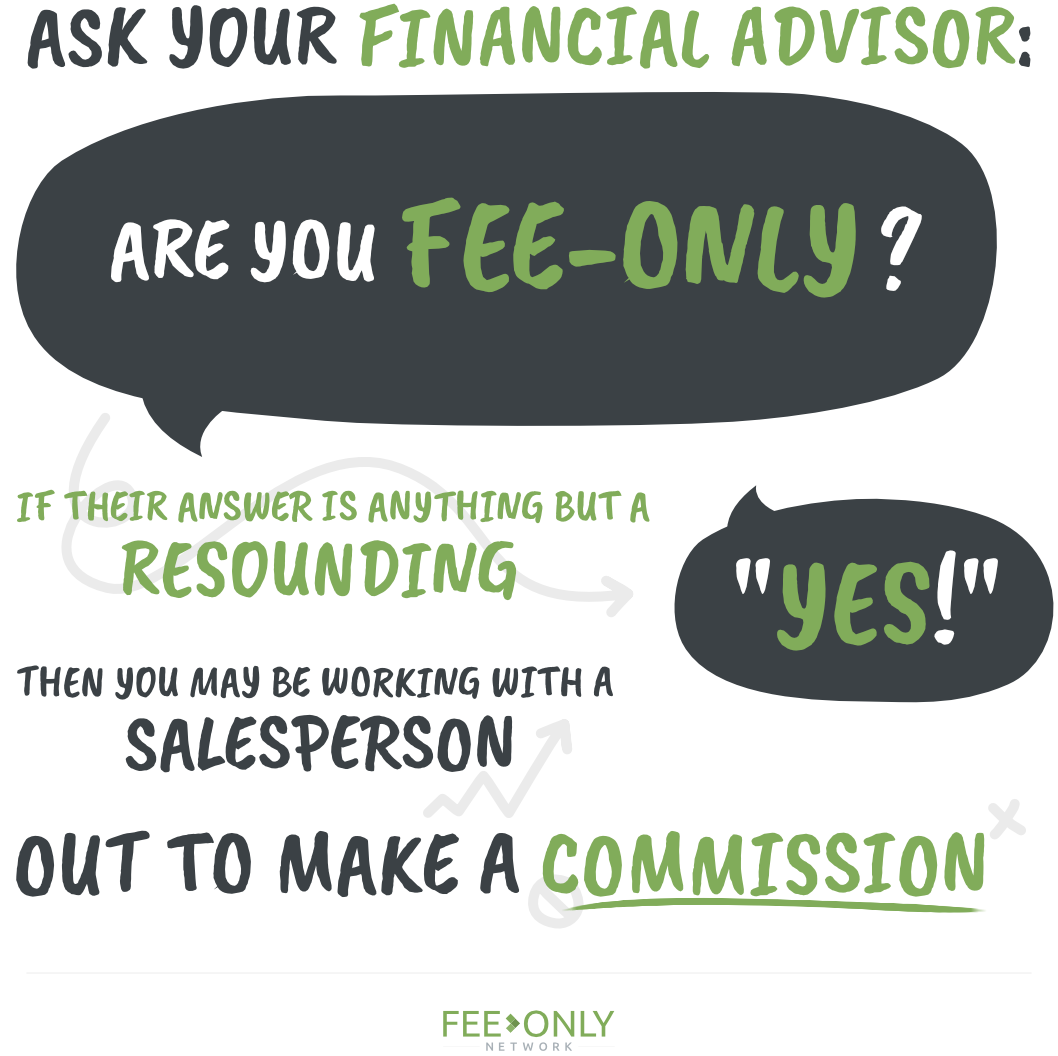 How Can a Financial Advisor Help You?