Agatha Johnson
CFP®, CPWA®, Certified Executive Coach
WillKate Wealth Management
Founder/Owner/Financial Advisor
Agatha
Johnson
CFP®, CPWA®, Certified Executive Coach
WillKate Wealth Management
Founder/Owner/Financial Advisor
As a fee-only financial planner, my focus is to offer unbiased financial advice to help you achieve your life goals.
- Agatha Johnson, CFP®, CPWA®, Certified Executive Coach
Fee-Only financial planner located in Sioux Falls, SD, serving clients locally and across the country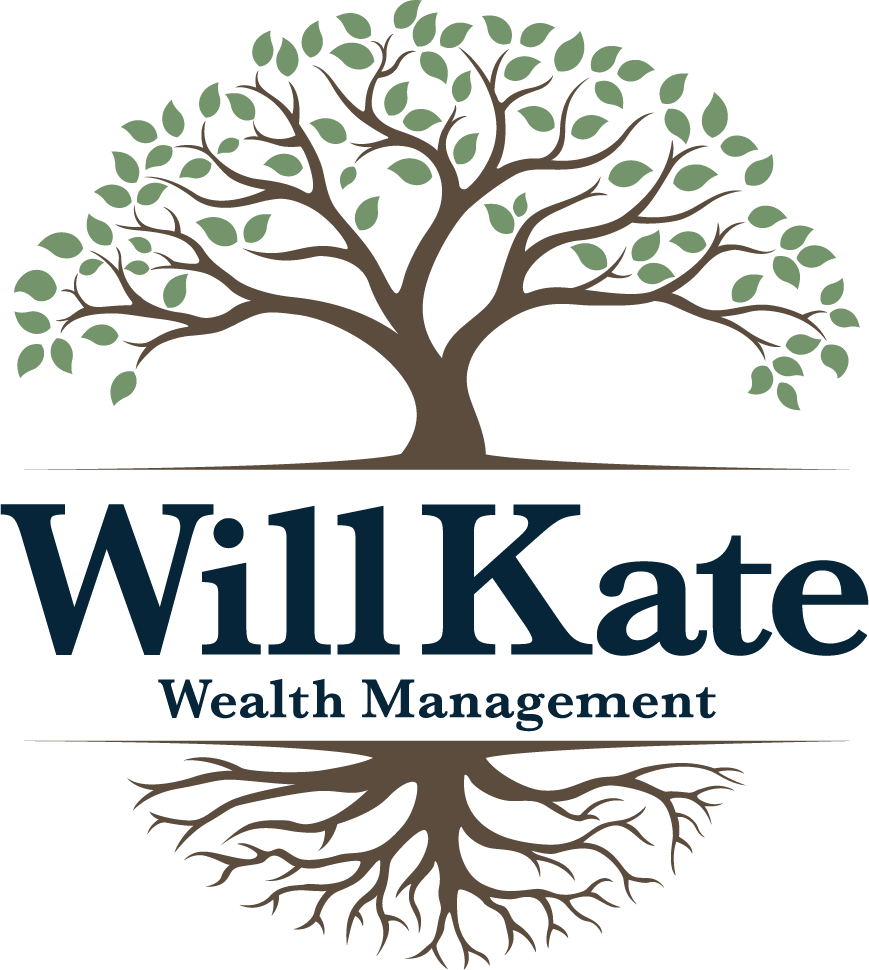 Agatha Johnson, known for being intuitive regarding people, is founder and owner of WillKate, an organization focused on the purpose of your family wealth.
Aggie has years of experience working with clients who desire and value trusted expert wealth advice and advising them on how to be successful in life by finding the financial freedom to accomplish their purpose and dreams. She cares about each client's personal success and takes the time to get to know the families and organizations she works with on a personal level. Aggie has worked with a wide range of clients, from families in business and high-income earners, to medium-to-high net worth clients and ultra-net worth clients.
After decades working with individuals, families, and businesses, Aggie realized that most people focus on two specific areas of wealth planning, financial decisions and estate planning, which causes many to struggle with their choices. Aggie's approach looks at the bigger picture; her expertise is in helping clients adapt to wealth, understand their relationship with wealth, and realize their purpose and vision. This creates the foundation for experiencing a greater opportunity to achieve dreams and lasting effects for different stages in life and future generations.
Agatha's multi-disciplined approach provides guidance in six dimensions of wealth: financial, spiritual, human, family, structural (how things are owned and used) and societal. She helps clients define the opportunities they wish to create for themselves, family members, people, causes, and communities for which they care. Aggie has used this approach to work through many scenarios of opposing dynamics which can often times create complexities and complications. She believes having a strong path will provide the opportunity for lasting legacies.
Agatha is married to Craig, has four grown sons, three wonderful daughter-in-law's and many beautiful grandchildren. When not working with her family of clients she can be found enjoying time with her family, traveling with her husband, hiking and giving back to the community.
Agatha Johnson is a Member of the National Association of Personal Financial Advisors

The National Association of Personal Financial Advisors (NAPFA) is a leading professional association of Fee-Only financial advisors - highly trained professionals who are committed to working in the best interests of those they serve.
NAPFA members live by three important values:
To be the beacon for independent, objective financial advice for individuals and families.
To be the champion of financial services delivered in the public interest.
To be the standard bearer for the emerging profession of financial planning.
Our Holistic Approach Evolves With You
Consider that when you approach your wealth
holistically, different dimensions are evolving but not always with the same pace and direction.
Financial • Creating clear and realistic expectations among the heirs. Teaching all heirs values and responsibility about managing wealth. Generating a sense of responsibility and capability to support the long term strategy.
Structural • A written Family Constitution. Regular meetings of family councils, assemblies and boards. Accountability and clear communication to beneficiaries.
Family • Generating respect and trust by regular communication. Healing past misunderstandings and hurts. Ability to listen and learn from each other.
Societal • Expressing their values in the community through
action. Involving all family members in service and philanthropy. Human • Initiating age appropriate discussions about money with heirs. Building self esteem and identity independent of having money. Helping heirs develop a sense of purpose for their lives.
Developing skills and capability to make their way independently.
Spiritual • Understanding the deeper meaning and purpose of wealth in their lives. Family mission and values statement. Telling the family story to the next generation. Talking together about values and what is really important.
Fee-Only, Fiduciary, Independent:

Three Important Criteria to Consider When Choosing a Financial Advisor.
Specialties
Comprehensive Financial Planning
Retirement Income Planning
Investment Management
College Education Planning
Tax Planning
Ideal Clients
Business Owners and Executives
Growing Families
Retirees and Near Retirees
Sudden Money Situations
Novice Investors
Working Together
Complimentary Initial Consultation
No Product Sales
Clearly Defined Fees
In-Office Meetings
Virtual Meetings
Professional Designations & Affiliations
Agatha Johnson is a NAPFA-Registered Financial Advisor

The National Association of Personal Financial Advisors (NAPFA) is a leading professional association of Fee-Only financial advisors—highly trained professionals who are committed to working in the best interests of those they serve.

Agatha Johnson is a CERTIFIED FINANCIAL PLANNER™ Professional - Click for Verification

CFP® professionals are held to strict ethical standards to ensure financial planning recommendations are in your best interest. What's more, a CFP® professional must acquire several years of experience related to delivering financial planning services to clients and pass the comprehensive CFP® Certification Exam before they can use the CFP® designation.

Agatha Johnson is a Certified Private Wealth Advisor ® (CPWA®)

The CPWA certification is an advanced professional education and certification for advisors who provide the breadth of specialized skills required to meet the needs of high-net-worth clients. This certification requires advisors to develop advanced knowledge and skills to address the wide range of complex issues faced by wealthy individuals and families, including portfolio strategies, wealth transfer, family dynamics, risk management, asset protection, closely-held business ownership, charitable giving, estate planning, retirement planning, and more. Fewer than 1% of financial advisors have achieved the CPWA certification.
Office Locations:
231 S Phillips Avenue
Suite 203
Sioux Falls, SD 57104

405 8th Avenue NW
Suite 302
Aberdeen, SD 57401