Allen A. Osgood
CFP®, MBA
Financial Freedom
Chairman, Founder and Chief Investment Officer
Allen A.
Osgood
CFP®, MBA
Financial Freedom
Chairman, Founder and Chief Investment Officer
You want financial independence. We'll help you get there. At Financial Freedom, our team of fee-only fiduciary wealth management professionals helps you achieve your life goals and objectives.
- Allen A. Osgood, CFP®, MBA
Fiduciary wealth management professionals with offices in PA, OH, FL, and ME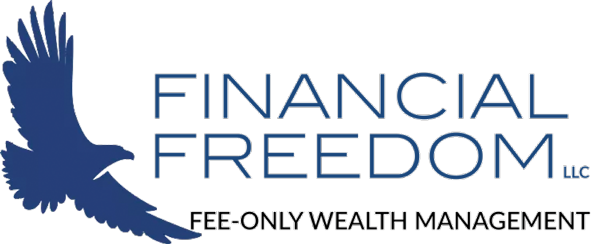 Financial Freedom provides comprehensive financial planning, investment management, and retirement planning to help clients organize, grow and protect their assets through life's transitions. As a fee-only, fiduciary, and independent financial advisor, Allen A. Osgood is never paid a commission of any kind, and has a legal obligation to provide unbiased and trustworthy financial advice.
Allen A. Osgood is the Chairman and Founder of Financial Freedom, LLC. For over 30 years, Al has been providing high-quality comprehensive financial planning to clients across the nation. As the founder of Financial Freedom, it was Al's decision to pursue a fee-only model, which ultimately shaped the entire future of his practice. Al was drawn to owning a fee-only financial planning firm because he knows the importance of transparency. He never wanted clients to question the integrity of his advice, thus the importance of a fee-only approach.
Al is no stranger to hard work and has experience in the oil and real estate industries dating back to 1965. Interestingly, Al has found his real estate experience invaluable when it comes to understanding the complexities of retirement and financial planning. Al's keen business acumen has allowed him to excel in these diverse business fields. As the entire team at Financial Freedom knows, Al is a tremendous role model when it comes to his tenacity, leadership, common sense, and customer service.
A proud grandfather of five, Al enjoys spending time with family and traveling the world.
"FEE-ONLY" means our compensation comes only from our clients. We do not earn any commissions or fees on the investments and recommendations we make to you. Likewise, we do not earn any referral fees or commissions.
What does this mean for you? It means that our team simply provides you with non-biased financial advice that's in your best interest. The FEE-ONLY relationship eliminates any conflict of interest that might exist.
FEE-ONLY Services
Financial Freedom offers the following FEE-ONLYservices:
Develop and Implement Financial Plans
Asset Allocation, Investment Management & Wealth Accumulation
Retirement Planning Utilizing Monte Carlo Simulation
Retirement Income Distribution Planning
Estate Planning, Tax and Cash Flow Planning
College Funding Planning
Risk Analysis/Insurance Analysis
Life and Disability Insurance Analysis, Recommendations and Implementation
Long Term Care Insurance
Employee Benefits Analysis and Recommendations
Stock Option Planning
Fidelity Trustee Services
Company 401(k) plan analysis, recommendations and implementation of a Fidelity 401(k), if a new plan is needed
Financial Planning Consultation Employee Benefit Program. This program is designed to supplement and enhance the effectiveness of the 401(k)
First Mortgage, Refinancing and Home Equity Loans
Real Estate Consulting Services
Fee-Only, Fiduciary, Independent:

Three Important Criteria to Consider When Choosing a Financial Advisor.
Specialties
Comprehensive Financial Planning
Retirement Income Planning
Investment Management
College Education Planning
Tax Planning
Ideal Clients
Retirees and Near Retirees
Growing Families
Business Owners and Executives
Sudden Money Situations
Novice Investors
Working Together
In-Office Meetings
Virtual Meetings
Clearly Defined Fees
No Product Sales
Complimentary Initial Consultation
Professional Designations & Affiliations
Office Locations:
5 Great Valley Parkway
Suite 210
Malvern, PA 19355

8044 Montgomery Road
Suite 700
Cincinnati, OH 45236

70 Birch Alley
Suite 240
Beavercreek, OH 45440

6151 Lake Osprey Drive
Sarasota, FL 34240

408 US Route One
York, ME 03909