7 Saturdays Financial
Founder and Financial Planner
7 Saturdays Financial
Founder and Financial Planner
I look forward to helping you engineer your 7 Saturdays a week!
- Allen Mueller, CFA®, MBA
I help busy professionals achieve early Financial Independence / work optional for a flat fee. Serving families in the Dallas area and nationwide.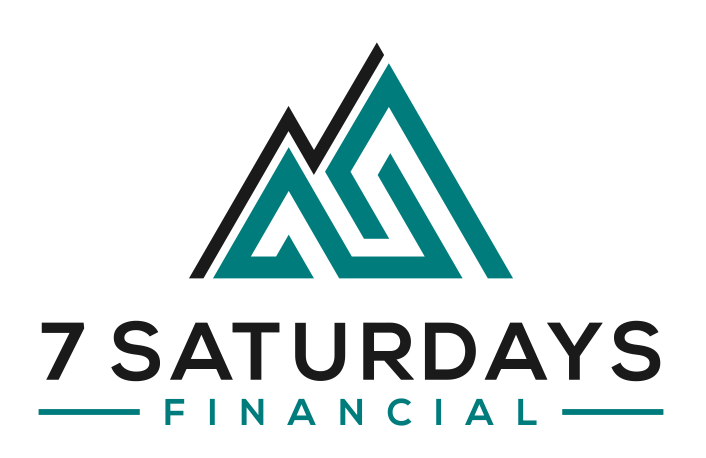 Allen Mueller is a Dallas, TX fee-only financial advisor serving clients locally and across the country.
7 Saturdays Financial provides one-time and ongoing financial planning at a flat-fee to avoid the conflicts of interest embedded in legacy pricing models.
The flat-fee pricing model means the fee you pay is determined by the service you receive, rather than the size of your investment portfolio.
There are no asset minimums to work with us, and investment management is optional. Many investors are comfortable managing their own accounts (DIY) and "advice only" is a service option we provide.
As a fee-only, fiduciary, and independent financial advisor, Allen Mueller is never paid a commission of any kind, and has a legal obligation to provide unbiased and trustworthy financial advice.
You could call me "an engineer turned finance nerd." I spent the first several years of my career in engineering but took a keen interest in finance after starting the MBA program at UT Dallas. Since then, I've spent almost a decade in various corporate finance roles. I've worked on everything from analysis of nine-figure capital investment decisions to forecasting operating budgets for public corporations, large and small.
My true passion is helping people achieve their financial goals and educating them to make more well-informed decisions. After all, what good is knowledge if it isn't shared? With that end in mind, I was motivated to become a CFA® Charterholder and begin serving families as a financial planner.
Dissatisfied with the state of the financial services industry, I wanted to be part of the solution rather than part of the problem. Thus, I founded 7 Saturdays Financial to provide independent, conflict-free planning and investment management at a transparent price. I believe helping others achieve their goals is the best use of my education and abilities.
When I'm not in a spreadsheet, you can probably find me at the gym or next to a campfire with some meat, a craft beer, and my wife and two daughters. I also write about personal finance and lifestyle design at www.7saturdaysaweek.com.
ENGINEERING YOUR ROADMAP TO FINANCIAL INDEPENDENCE
7 Saturdays Financial is a modern RIA offering financial planning and investment management. We provide independent, conflict-free, comprehensive planning and investment management at a transparent, flat fee.
Fee-Only, Fiduciary, Independent:

Three Important Criteria to Consider When Choosing a Financial Advisor.
Specialties
Financial Independence Planning
Tax-efficient accumulation and distribution strategies
Portfolio design and implementation
Comprehensive Financial Planning
Retirement Income Planning
Tax Planning
Ideal Clients
Financial Independence / Retire Early (FIRE)
Growing Families
Sudden Money Situations
Pre-Retirees
Novice Investors
Experienced Investors
Working Together
In-Office Meetings
Virtual Meetings
Advice-only Option
One-Time Plans
Clearly Defined Fees
No Product Sales
Complimentary Initial Consultation
Professional Designations & Affiliations
Allen Mueller is a holder of the right to use the Chartered Financial Analyst® designation

The CFA Program is the most respected and recognized investment management designation in the world with less than 200,000 charterholders globally.

This advisor has earned the Chartered Financial Analyst® designation (CFA® charter) by passing all three of the CFA exams and gaining relevant industry experience, demonstrating their mastery of the investment analysis and decision-making skills most needed in the global investment management profession.

Allen Mueller is a Member of the XY Planning Network

The XY Planning Network is the leading organization of fee-only financial advisors who are focused on working with Generation X and Generation Y clients. Our mission is to connect consumers with best-in-class financial advisors who specialize in working with clients just like you.

7 Saturdays Financial is an Approved Dimensional Funds Advisor

Dimensional believes an advisor can work closely with you to understand your financial needs and provide a range of wealth management services, while encouraging the discipline essential to long-term investment success. Financial advisors who work with Dimensional operate independently from Dimensional and vary in the extent to which they use Dimensional funds.
Office Locations:
Virtual and By Appointment
Richardson, TX 75080