Amber Miller
CFP®, EA, CSRIC®
Rising Financial
Founder and Lead Planner
Amber
Miller
CFP®, EA, CSRIC®
Rising Financial
Founder and Lead Planner
Do good with your life and your money.
- Amber Miller, CFP®, EA, CSRIC®
Fee-Only financial planner located in Minneapolis, MN, serving clients locally and across the country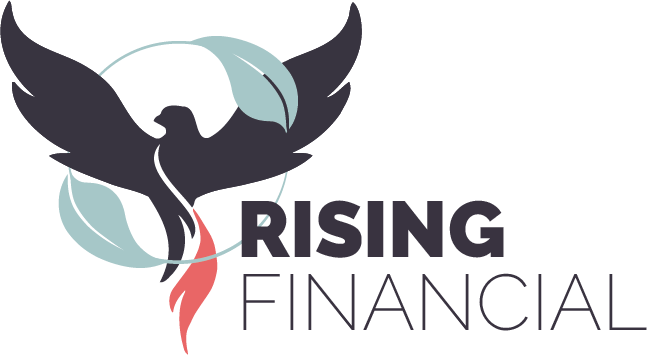 Amber Miller is a Minneapolis, MN fee-only financial advisor serving clients locally and across the country. provides comprehensive financial planning to help emerging professionals, mid-career professionals, and entrepreneurs organize, grow and protect their assets through life's transitions. As a fee-only, fiduciary, and independent financial advisor, Amber Miller is never paid a commission of any kind, and has a legal obligation to provide unbiased and trustworthy financial advice.
Amber became a financial planner to be the professional she needed early in her own career. As part of a large corporate downsizing during the 2008 recession, Amber knows firsthand what it feels like to feel intimidated by financial decisions. After all, no one teaches us this stuff. A designer at the time, Amber started researching personal finance and ended up changing careers, realizing the impact of her new knowledge could be far greater than herself. She now helps clients make smart, impactful decisions with their own money and maximize their wealth.
In addition to being a Certified Financial Planner™ professional and an Enrolled Agent, Amber is one of less than 500 financial professionals to hold the Chartered SRI Counselor (CSRIC) designation, specializing in sustainable, responsible, and impact investments (SRI). These are investments that consider the environment as well as incorporate procedures and governance to not only generate a return for a client but also to make a positive societal impact.
Above all, Amber is excited to encourage you to feel empowered by your money choices, not confused or excluded.
Read more about Amber Miller here.
Amber Miller is a Member of the National Association of Personal Financial Advisors

The National Association of Personal Financial Advisors (NAPFA) is a leading professional association of Fee-Only financial advisors - highly trained professionals who are committed to working in the best interests of those they serve.
NAPFA members live by three important values:
To be the beacon for independent, objective financial advice for individuals and families.
To be the champion of financial services delivered in the public interest.
To be the standard bearer for the emerging profession of financial planning.
At Rising Financial, we understand that you want to make financial decisions that will make a real, lasting impact on your family and the world—both for today and the future.
But in today's cumbersome market, you don't have the time or expertise to find places where you can realize your values and be part of the change. No wonder even thinking about your financial possibilities leaves you overwhelmed and stressed.
You've devoted your life to caring for others. You deserve someone who cares about you, too.
We believe that doing good creates a ripple effect. That's why we're proud to break the financial planner mold! Our women-owned, LGBTQ+ friendly firm sees the value in helping you achieve your goals not just for your loved ones, but for everyone.
With the right partner, you can stop worrying about missing the opportunity to help your family and others. Instead, feel confident that your decisions are intentional, impactful, and will help build your net worth alongside a more just and sustainable future.
Fee-Only, Fiduciary, Independent:

Three Important Criteria to Consider When Choosing a Financial Advisor.
Specialties
Comprehensive Financial Planning
Values-aligned Money Planning
Sustainable Investing
Retirement Income Planning
Tax Planning
College Education Planning
Cash Flow Planning
Investment Management
Ideal Clients
Emerging Professionals
Mid-Career Professionals
Entrepreneurs
Wealth Accumulators
Growing Families
Anyone who wants to do good with their life and their money.
Working Together
Virtual Meetings
Clearly Defined Fees
No Product Sales
Complimentary Initial Consultation
Judegement Free Advice
Professional Designations & Affiliations
Office Locations:
800 N Washington Ave
Minneapolis, MN 55401