Firebrand Wealth Management, LLC
Founder and CEO
Firebrand Wealth Management, LLC
Founder and CEO
We provide women and their families with the insight and guidance needed to take control of their money, build wealth, and pursue financial independence.
- Amy Barnes, CFP®, CIMA®
Fee-Only financial planner located in Seattle, WA, serving clients locally and across the country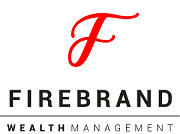 Amy Barnes is a Seattle-based fee-only financial advisor and planner. Firebrand Wealth Management provides women and their families with the insight and guidance needed to take control of their money, build wealth, and pursue financial independence.
Amy specializes in helping women manage complex financial circumstances, such as navigating equity compensation (stock options), and those transitioning into newly found financial independence due to a major life event.
As a fee-only, fiduciary, and independent financial advisor, Amy Barnes is never paid a commission of any kind, and has a legal obligation to provide unbiased and trustworthy financial advice.
**Please note we are not onboarding new clients until September; initial consultations are available again starting in August. Thanks!**
Amy Barnes has spent 20 years in financial services, from Wall Street to the San Francisco Bay, and now calls the greater Seattle area home. Having seen the good, the bad, and the ugly across her industry, working at traditional brokerage firms, investment banks, and large asset managers, she believes there is no better way to serve clients than as an independent fiduciary. Amy currently lives in Redmond, WA, with her family. In her spare time, when not busy chasing her daughter around in matching super-hero capes, she enjoys writing and learning tennis. She graduated Phi Beta Kappa from Wesleyan University in Middletown, CT, with a Bachelor of Arts in the College of Letters, and holds her Certified Investment Management Analyst designation from the Wharton School of Business. She is Series 65 licensed and a CERTIFIED FINANCIAL PLANNER™ professional .
We are here to synchronize every aspect of your financial life and to ensure it's all working in harmony to achieve your goals.
At Firebrand Wealth Management, our approach to wealth management is about much more than money. We all know money doesn't buy happiness. What it does buy is options. Choices. Freedoms. We view financial success not as its own goal, but as the paving stone to pursue what is most meaningful to you.
With every consultation, recommendation, and step in your plan, we steer you in your chosen direction, ensuring each aspect of your financial life is synchronized and working in harmony: investments, income, insurance, estates, taxes.
And because it's about more than money, our financial coaching process touches on all aspects your life. Unlike the average advisor, we seek to understand how the non-monetary concerns, worries, and goals inform your financial world, and to be your personal firebrand to drive positive change in your life. We are uniquely poised in the local community to source the right team of experts to support you, from specialty CPAs, divorce partners, senior care specialists, and top tax and estate attorneys, to industry mentors, career coaches, and life coaches.
Fee-Only, Fiduciary, Independent:

Three Important Criteria to Consider When Choosing a Financial Advisor.
Specialties
Comprehensive Financial Planning
Investment Management
Estate Planning
Tax Planning
Divorce Support
Stock Options and Awards
Education Planning
Ideal Clients
Women and Couples Planning for Retirement
Growing Families
Sudden Money Situations
Women in Transition
Women in Technology
Working Together
Virtual Meetings
Clearly Defined Fees
No Product Sales
Complimentary Initial Consultation
Professional Designations & Affiliations
Office Locations:
820 Fourth Avenue
Seattle, WA 98104