Amy Irvine
CFP®, MPAS®, EA
Irvine Wealth Planning Strategies, LLC
Financial Advisor
Amy
Irvine
CFP®, MPAS®, EA
Irvine Wealth Planning Strategies, LLC
Financial Advisor
As a fee-only financial planner, my focus is to offer unbiased financial advice to help you achieve your life goals.
- Amy Irvine, CFP®, MPAS®, EA
Fee-Only financial planner located in Corning, NY, serving clients locally and across the country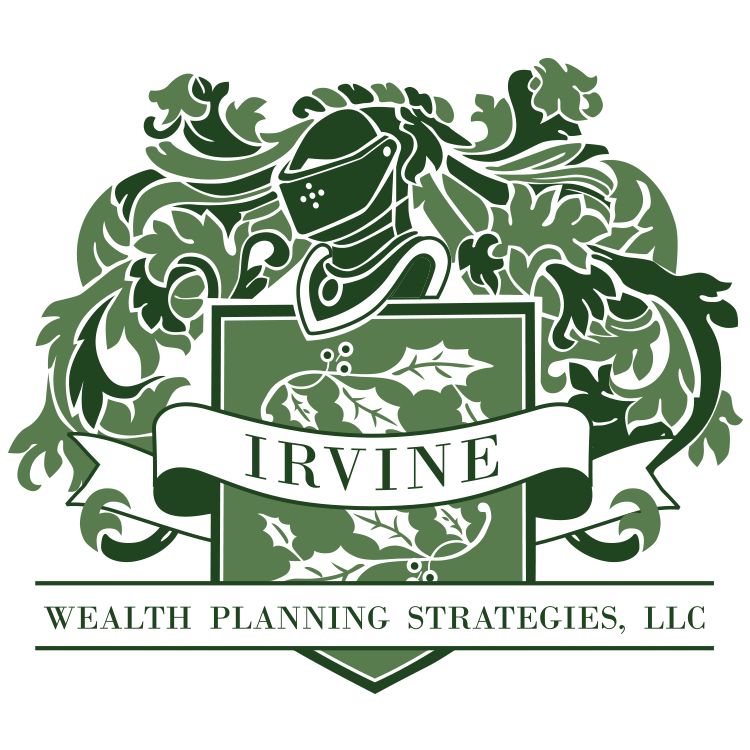 Amy Irvine is a Corning, NY fee-only financial planner. Irvine Wealth Planning Strategies, LLC provides comprehensive and objective financial planning to help clients organize, grow and protect their assets through life's transitions. As a fee-only, fiduciary, an independent financial advisor, Amy Irvine is never paid a commission of any kind, and has a legal obligation to provide unbiased and trustworthy financial advice.
Amy is also the host of the podcast Wine and Dime; a podcast that combines education about wine and finance. So if you want to learn a little about wine and listen to the financial journey of her guests, subscribe to Wine and Dime via iTunes or jump on over to her website.
As a kid, I always liked numbers. I would spend hours working on math...my brother TJ was forced to be my student when I wanted to play math teacher!
So it is no surprise to my family that I am working in a career where numbers are a core part of my life, but to be honest, I fell into this career.
I attained an Associates Degree in Accounting in 1992 at SUNY Alfred State College and went to work for a Rail Company called Morrison Knudsen. I knew pretty quickly that it was not a fit for me and I was lucky enough to find a job at a small trust company that pointed me down my passion path.
Steuben Trust Company taught me about Wills, Trusts, and IRA's and gave me the necessary experience to make the next leap in my career as a pension and insurance benefits manager wih the Corning Carpenters Union (then Local 700). I was only at that job for about 15-months, but the exposure to actuarial science along with labor law and working one-on-one with all the plan participants deepened my love for helping people. Especially with the complex rules and choices they are exposed to both during open enrollment and at retirement.
I gained further knowledge and experience at Chemung Canal Trust Company, working in their trust and retirement services area for a little over five years. However, driving 2 hours a day began to take a toll on me and I really felt this strong pull toward financial planning that included more then just investments.
With the support of my husband, Brent, I went back to college and focused on financial planning; graduating with a bachelors degree in personal financial planning and the course work to allow me to sit for the CFP (Certified Financial Planner) exam. During my final semester, I was required to do an internship and I won't mention the name of that company, but it certainly opened my eyes to the difference between selling financial products and providing financial advice.
I moved on to Corning Credit Union's Investment Services Group and continued to not only hone my skills as an adviser, but also to do a sole searching on the type of adviser I wanted to be. During this time, I decided to continue my education and in 2011 attained my Masters Degree in Personal Financial Planning from the College for Financial Planning.
It was my next career move that was probably the most influential; I joined Burns Matteson Capital Management, which is also a fee only financial planning firm. I loved the idea that there were no commissions and investment planning was weaved into financial planning. This is the job that gave me the courage to move from being an employee to an owner of a firm.
When I left to move forward with that venture, I did so by forming a partnership with another adviser in Merritt Island, Florida. This allowed me to escape the harsh winters of New York, but return for it's beauty in the Spring, Summer and Fall. Irvine Wealth Planning Strategies, LLC still partners with Pinnacle Financial Wealth Management to provide clients with financial plans, but the two companies are separate entities.
As the sole owner of Irvine Wealth Planning Strategies, I am excited to be able to offer the clients the services they are seeking; and to form strong partnerships with each of them that I'm privileged to work with.
I also enjoy serving on the board for Faith-In-Action Steuben County and on the Ecology Committee for Cornell Cooperative Extension.
Amy Irvine is a Member of the National Association of Personal Financial Advisors
The National Association of Personal Financial Advisors (NAPFA) is the country's leading professional association of Fee-Only financial advisors - highly trained professionals who are committed to working in the best interests of those they serve.
NAPFA members live by three important values:
To be the beacon for independent, objective financial advice for individuals and families.
To be the champion of financial services delivered in the public interest.
To be the standard bearer for the emerging profession of financial planning
Irvine Wealth Planning Strategies was formed based on my passion to work with people in the financial planning capacity. To offer on going financial advise that does not start with the investment strategy, but includes one. After many years of joining firms and trying to get them to do what I love, I made the leap to control that opportunity! It was with the incredible support from family and clients that I had the courage to make that leap, and continue to grow. That is why when I designed the firm logo, I decided to design it around Irvine Clan Crest and Tartan - to remind me that the support of friends and family can help us achieve anything.

Client Experience Expectations
When you choose to collaborate with Irvine Wealth Planning Strategies, you should expect the discovery meeting to be about what you are most passionate about in life. We want to get to know who you are as a person, so that we can have a deeper understanding of what the numbers represent.
The next step is completion of the planning worksheet. This gives us some idea of where the starting point is for the relationship and the scope of work that is needed; we provide a summary of this along with an advisory agreement and the firms ADV disclosure document.
We will evaluate that information and deliver a Wealth analysis and recommendation report; as we walk through the report together, you will decide which recommendations you want to implement and an associated timeline.
We pride ourselves in standing by your side and helping you during the implementation stage; guiding you down the route you've chosen.
Once the initial implementation stage is complete, we hope that you feel a sense of calm and excitement about your financial future and that you want to continue the relationship for years to come.
Fee-Only, Fiduciary, Independent:

Three Important Criteria to Consider When Choosing a Financial Advisor.
Specialties
Comprehensive Financial Planning
Retirement Income Planning
Investment Management
College Education Planning
Tax Planning
Ideal Clients
Retirees and Near Retirees
Growing Families
Business Owners and Executives
Sudden Money Situations
Novice Investors
Working Together
In-Office Meetings
Virtual Meetings
Clearly Defined Fees
No Product Sales
Complimentary Initial Consultation
Professional Designations & Affiliations
Amy Irvine is a NAPFA-Registered Financial Advisor

The National Association of Personal Financial Advisors (NAPFA) is the country's leading professional association of Fee-Only financial advisors—highly trained professionals who are committed to working in the best interests of those they serve.

Amy Irvine is a CERTIFIED FINANCIAL PLANNER™ Professional - Click for Verification

CFP® professionals are held to strict ethical standards to ensure financial planning recommendations are in your best interest. What's more, a CFP® professional must acquire several years of experience related to delivering financial planning services to clients and pass the comprehensive CFP® Certification Exam before they can use the CFP® designation.

Amy Irvine is a Member of the XY Planning Network

The XY Planning Network is the leading organization of fee-only financial advisors who are focused on working with Generation X and Generation Y clients. Our mission is to connect consumers with best-in-class financial advisors who specialize in working with clients just like you.
Office Locations:
10 E Market St
Corning, NY 14830