Dorsey Wealth Management
Founder
Dorsey Wealth Management
Founder
Dorsey Wealth Management provides Fee-Only Wealth Management and Retirement Planning for Women.
- Angela Dorsey, CFP®, MBA
Helping Women Retire To A Life They Love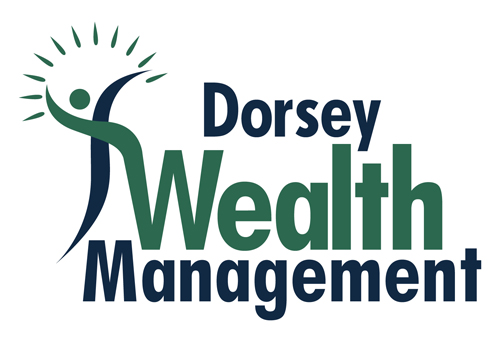 Angela Dorsey, Principal of Dorsey Wealth Management, is a fee only financial planner in Torrance, California specializing in comprehensive financial planning including retirement planning, tax planning, estate planning, budgeting, insurance and investments.

Angela has a certificate in Financial Planning from the College for Financial Planning, an MBA from the Anderson School of Management at UCLA and a B.S. in Computer Science from Loyola Marymount University.

Angela is a CERTIFIED FINANCIAL PLANNER® and is a Registered Investment Advisor.

Angela has been an avid investor for over 20 years, and has had a life long interest in personal finance. Because of her interest and knowledge of investing, she would often assist her family and friends in personal finance issues. Angela created Dorsey Wealth Management as a result of her passion of helping others achieve their goals through a comprehensive approach that incorporates all financial aspects of their life.

Angela lives in Torrance California with her husband and two children, and enjoys spending a peaceful day near the ocean or surrounded by nature.
Angela Dorsey is a Member of the National Association of Personal Financial Advisors

The National Association of Personal Financial Advisors (NAPFA) is a leading professional association of Fee-Only financial advisors - highly trained professionals who are committed to working in the best interests of those they serve.
NAPFA members live by three important values:
To be the beacon for independent, objective financial advice for individuals and families.
To be the champion of financial services delivered in the public interest.
To be the standard bearer for the emerging profession of financial planning.
Why Dorsey Wealth Management
Personal
Each client works directly with me. As an experienced financial planner with the latest technology and a network of subject experts, I can focus on your individual needs.
Focus on Women
As a wife, mother and business owner I am uniquely suited to understand and serve the financial needs of women.
Simplicity
I talk to you in plain English and eliminate unnecessary financial jargon so that you always understand your plan. I also offer virtual services for your convenience.
Fee-Only
As a fee-only firm, I am compensated exclusively by the fee paid by my clients. There are no sales pitches, no commissions, and no third-party payments.
Fiduciary
I am legally bound to put your best interest first, and I take this commitment very seriously.
Comprehensive
I incorporate all aspects of your financial life in my planning process. After your initial planning is complete, we re-evaluate all key areas annually.
Transparent
You should understand how much you are paying and what you are paying for.
Trusted
I put my clients' interests first. I will always provide clear, objective, professional advice that is in your best interest. My integrity and my word mean everything to me.
Who We Serve
Our clients are women and couples who value independent, objective professional guidance to achieve financial peace of mind for themselves and their families. No matter your situation I can help you achieve your best financial life.
Fee-Only, Fiduciary, Independent:

Three Important Criteria to Consider When Choosing a Financial Advisor.
Specialties
Comprehensive Financial Planning
Investment Management
Retirement Income Planning
Tax Planning
Ideal Clients
Professional Women
Retirees and Near Retirees
Business Owners and Executives
Sudden Money Situations
Working Together
In-Office Meetings
Virtual Meetings
Clearly Defined Fees
No Product Sales
Professional Designations & Affiliations
Office Locations:
21250 Hawthorne Blvd
Suite 500
Torrance, CA 90503