Angela Furubotten-LaRosee
CFP®
Avea Financial Planning, LLC
CERTIFIED FINANCIAL PLANNER™ Professional
Angela
Furubotten-LaRosee
CFP®
Avea Financial Planning, LLC
CERTIFIED FINANCIAL PLANNER™ Professional
I help women gain clarity and control over their financial life so that they can feel secure in their choices, build wealth, live their best life, and be a strong foundation for their loved ones.
- Angela Furubotten-LaRosee, CFP®
Avea Financial Planning Provides Investment Management & Financial Advice to Professional Women or Retirees in STEM & Education, especially those associated with Hanford or the DOE National Labs.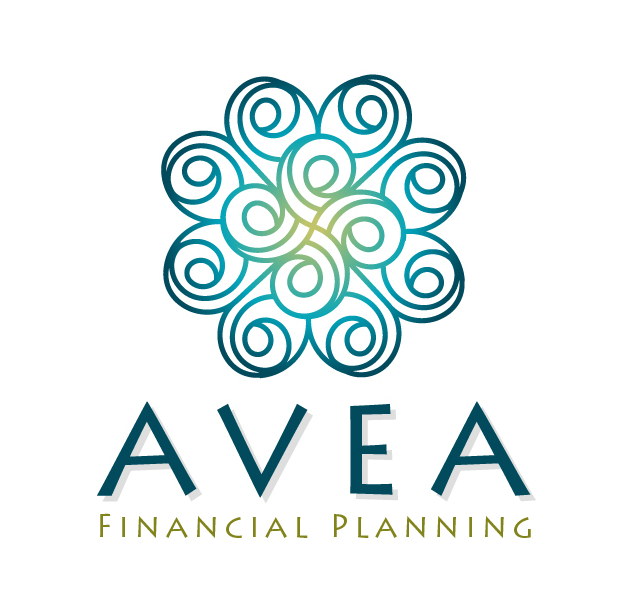 Angela Furubotten-LaRosee is a Richland, WA fee-only financial planner. Avea Financial Planning, LLC provides comprehensive financial planning and investment management to help retirees, mid-career professionals, recently divorced or widowed women and college-bound families organize, grow and protect their assets through life's transitions. As a fee-only, fiduciary, and independent financial advisor, Angela Furubotten-LaRosee is never paid a commission of any kind, and has a legal obligation to provide unbiased and trustworthy financial advice.
Angela Furubotten-LaRosee is a fee-only, fiduciary financial advisor at Avea Financial Planning, LLC, located in Southeastern Washington State. She specializes in advising professional women in STEM and education, nearing or already in retirement, especially those associated with the Hanford site and the National Labs.
Hello there! I'm Angie and I believe in the power of planning.
I help busy families build wealth and achieve what is important to them while avoiding painful and costly mistakes along the way!

"How is she different from all the other advisors out there", you ask? Allow me to tell you!

- The absolute, most important thing? My relationship with YOU. I answer to you and only you. I don't work for some large, obscure company who is calling the shots.
YOU and your family's interests come first. That is what being a Fiduciary means.
YOU know the cost & you write the check. Nothing is hidden & I don't receive compensation from anywhere else.
YOU are in the driver's seat of your financial life. I'm the guide to help you along the way.

- I sell no products. What do I sell? Financial & investment advice, expert coordination of your financial life, & me, guiding you to achieve what's important to you.

- The teacher in me wants to improve lives through education, especially for women. Nothing against gentlemen out there, but often women need extra support and I aim to deliver.

- I seem to work well with Hanford/Educator types.

- Have college-bound kids? My specialized knowledge helps families with college-bound kids prepare for the cost of college and develop not only a savings plan, but a crystal clear 4-year plan to pay. I don't want parents jeopardizing their retirement to achieve the dream of a college education for their kids.

- Think you need to have saved a lot of money to work with me? Wrong! My business structure is unique. If you have a solid income, you don't need any assets to work with me. Some advisors require $250k to $1,000,000 of assets just to be considered. This is important for young folks starting out.

- I make house calls. Yes, really.

- What's required is the desire to dig deep, discover what you truly want out of life for yourself & your loved ones, and together, we can make it happen. Go to www.AveaFP.com to schedule a free 30-minute phone call.
Angela Furubotten-LaRosee is a Member of the National Association of Personal Financial Advisors

The National Association of Personal Financial Advisors (NAPFA) is a leading professional association of Fee-Only financial advisors - highly trained professionals who are committed to working in the best interests of those they serve.
NAPFA members live by three important values:
To be the beacon for independent, objective financial advice for individuals and families.
To be the champion of financial services delivered in the public interest.
To be the standard bearer for the emerging profession of financial planning
We serve women and their families who seek a long-lasting, relationship with a trusted fiduciary woman advisor.
---
Avea Financial Planning LLC, is shaking up the status quo by being SE Washington's first fee-only, fiduciary, female-owned firm offering financial planning for a flat fee.

"Fee-only" indicates that no financial products are sold and the firm is compensated directly by the client. "Fiduciary" means client interests come first and advice is delivered with reduced conflicts of interest.

Avea Financial Planning is a Registered Investment Advisory firm and Angie is a Certified Financial Planner™ professional, both indicators of the highest level of fiduciary care in the industry.
Specialties
Comprehensive Financial Planning
Retirement Income Planning
Investment Management
College Education Planning
Tax Planning
Ideal Clients
Retirees and Near Retirees
Growing Families
Business Owners and Executives
Sudden Money Situations
Novice Investors
Working Together
In-Office Meetings
Virtual Meetings
Clearly Defined Fees
No Product Sales
Complimentary Initial Consultation
Professional Designations & Affiliations
Contact

Angela Furubotten-LaRosee
Office Locations:
723 The Parkway
Richland, WA 99352