Anjali Jariwala
CFP®, CPA
FIT Advisors
Financial Advisor
Anjali
Jariwala
CFP®, CPA
FIT Advisors
Financial Advisor
As a fee-only financial planner, my focus is to offer holistic financial planning to help align your money with your goals.
- Anjali Jariwala, CFP®, CPA
Fee-Only Financial Planner serving physicians and business owners virtually in the wealth accumulation stage as their financial life coach.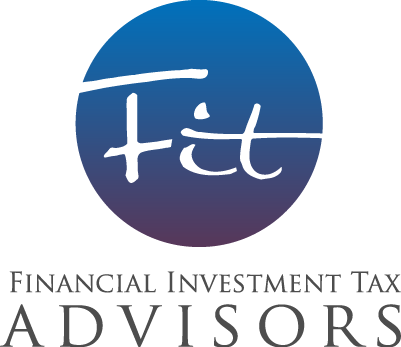 Anjali Jariwala is a CPA and CFP® with a decade of success in tax consulting and financial planning. She founded FIT Advisors to empower Gen X professionals to discover and reach their life goals while building a stable financial future. We exclusively use evidence-based investment strategies (such as DFA funds) and a transparent fee-only structure to eliminate any conflicts of interests. FIT understands the needs of physicians (Anjali is married to one) and how to plan for their busy and evolving lives. We conduct meetings virtually and serve physicians all across the country. FIT's approach to financial planning is holistic - we align your money with what's important to you. To learn more, set up a free initial consultation.
I am Anjali Jariwala, CPA, CFP®. While working at a large financial planning firm serving high net worth clients, I realized that the advice I was giving to my friends and family was not readily available to most young professionals. I decided I could make a bigger impact by starting my own firm. I founded FIT Advisors to empower Gen X professionals to discover and reach their life goals while building a stable financial future.
---
As a financial planner who specializes in physicians and business owners, Anjali understands your unique needs.
---
The financial planning industry generally operates under one of two primary models: 1) Serving high net worth individuals approaching retirement, or 2) charging high fees and pushing unnecessary products – mutual funds with loads, unneeded insurance policies, high fee annuity policies – to clients. Firms earn commissions on these products, which the client may not realize, and thus incentives are not always aligned. I am committed to what is in your best interest so I operate with a transparent fee structure with no commissions, hidden costs or conflicts-of-interest.
I understand the intricacies of physicians (like my husband) and other young professionals as we are also in the wealth accumulation stage of our lives. There is immense value in having a financial advisor early in your career to maximize your future success. I am highly trained in investment management as well as financial and tax planning. I have Certified Public Accountant (CPA) and CERTIFIED FINANCIAL PLANNING™ (CFP®) designations in addition to 7 years of experience at PricewaterhouseCoopers and 2 years at a prestigious financial planning firm. By utilizing my vast experience serving high net worth individuals and Fortune 500 companies, I can help you navigate the complexities of your financial life!
Anjali Jariwala is a Member of the National Association of Personal Financial Advisors
The National Association of Personal Financial Advisors (NAPFA) is the country's leading professional association of Fee-Only financial advisors - highly trained professionals who are committed to working in the best interests of those they serve.
NAPFA members live by three important values:
To be the beacon for independent, objective financial advice for individuals and families.
To be the champion of financial services delivered in the public interest.
To be the standard bearer for the emerging profession of financial planning
Do you ever wonder if the financial industry is on your side?
You have invested years of hard work to get where you are today and deserve to have your earnings work for you. You appreciate technology and expect your financial advisor to put it to good use. You understand that the right financial advisor for you might be around the corner or across the country, and you do not let geography limit your choices in today's connected world. It is time for you to get the type of financial advice that you both need and deserve. FIT Advisors serves Gen X professionals in the wealth accumulation stage using a transparent fee structure which eliminates any conflicts of interest.
Fee-Only, Fiduciary, Independent:

Three Important Criteria to Consider When Choosing a Financial Advisor.
Specialties
Comprehensive Financial Planning
Investment Management
Tax Planning
Ideal Clients
Physicians
Business Owners/Independent Contractors
Dual Income Young Families
Working Together
Virtual Meetings
Clearly Defined Fees
No Product Sales
Complimentary Initial Consultation
Professional Designations & Affiliations
Office Locations:
127 Via Anita
Redondo beach, CA 90277