Financial Life Designs LLC
Financial Advisor
Financial Life Designs LLC
Financial Advisor
As a fee-only financial planner, my focus is to offer unbiased financial advice to help you achieve your life goals.
- Audrey Jones, CFP®
Fee Only Financial Planner Serving the Entire Orlando, FL Area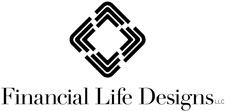 Audrey Jones is an Orlando, FL fee-only financial planner. Financial Life Designs LLC provides comprehensive and objective financial planning to help clients organize, grow and protect their assets through life's transitions. As a fee-only, fiduciary, and independent financial advisor, Audrey Jones is never paid a commission of any kind, and has a legal obligation to provide unbiased and trustworthy financial advice.
Audrey Jones began her financial career in 1994. She soon realized her clients' financial situations demanded a deeper and more comprehensive understanding and began her studies to become a CERTIFIED FINANCIAL PLANNER™ professional, earning her CFP* designation in 1999. In March 2010 she founded her independent firm, Financial Life Designs. Already a comprehensive and fee-only planner she joined the NAPFA (National association of Personal Financial Advisors) in July 2012. Audrey served on the South Region Board from 2015 to 2017. She has been featured in a Wall Street Journal blog and was a guest advisor on "Your Money" Sirius XM satellite radio program. Audrey also enjoyed helping future planners by serving as an Adjunct Faculty Lecturer for California Lutheran University until 2018.

Audrey has been and still is active in a number of professional and charitable organizations in Central Florida. She helps veterans working with the Building Homes for Heroes Organization. From 2012-2015 she volunteered on the Committee for Education for the CFP Board. Audrey was a member of the Casselberry Chamber of Commerce where she won the President's Award in both 2013 and 2014. She is a member of the St. Luke's Lutheran Church in Oviedo. She enjoys entertaining the residents of Luther Haven retirement center, and sat on the Board of Trustees of the Church and School Foundation for 10 years. In her spare time, she enjoys pickle ball, camping and spending time with her husband Bob, son Tyler and four grandchildren.
Audrey Jones is a Member of the National Association of Personal Financial Advisors

The National Association of Personal Financial Advisors (NAPFA) is a leading professional association of Fee-Only financial advisors - highly trained professionals who are committed to working in the best interests of those they serve.
NAPFA members live by three important values:
To be the beacon for independent, objective financial advice for individuals and families.
To be the champion of financial services delivered in the public interest.
To be the standard bearer for the emerging profession of financial planning.
Relationships, Being a Fiduciary, Making a Difference…so many financial planners say it but very few mean it. Building relationships and making a difference in people's lives are the reasons I love being a Wealth Planner.

The long term personal connection I have with each of my clients is the most rewarding aspect of my job. My first goal is to find out what is important to you. Wealth has a different meaning for each one of us. Through the time we spend exploring what you value and identifying your unique goals, our relationship grows and the pieces of the puzzle come together. My driving motivation is to see the light in your eyes and the smile on your face as you progress toward reaching or exceeding your goals. I believe that money is a tool that should be molded to fit your specific needs. Through this process I can create meaningful individual plans for each of you. My job and calling is to listen to you, then create a blueprint to guide you to your place of security and peacefulness.

Audrey Wehr Jones, CFP®
Wealth Architect
Fee-Only, Fiduciary, Independent:

Three Important Criteria to Consider When Choosing a Financial Advisor.
Specialties
Comprehensive Financial Planning
Retirement Income Planning
Investment Management
Tax Planning
Ideal Clients
Retirees and Near Retirees
Soon to Retire
Sudden Money Situations
Business Owners and Executives
Working Together
In-Office Meetings
Virtual Meetings
Clearly Defined Fees
No Product Sales
Professional Designations & Affiliations
Audrey Jones is a NAPFA-Registered Financial Advisor

The National Association of Personal Financial Advisors (NAPFA) is a leading professional association of Fee-Only financial advisors—highly trained professionals who are committed to working in the best interests of those they serve.

Audrey Jones is a CERTIFIED FINANCIAL PLANNER™ Professional - Click for Verification

CFP® professionals are held to strict ethical standards to ensure financial planning recommendations are in your best interest. What's more, a CFP® professional must acquire several years of experience related to delivering financial planning services to clients and pass the comprehensive CFP® Certification Exam before they can use the CFP® designation.
Office Locations:
Serving Clients Throughout
Orlando, FL 32804

1540 International Parkway
Suite 2000
Lake Mary, FL 32746