Cove Financial Planning, LLC
Founder & Financial Planner
Cove Financial Planning, LLC
Founder & Financial Planner
As a fiduciary, fee-only financial planner, I provide holistic financial planning and socially responsible investment management to help you "Do Well While Doing Good."
- Ben Smith, CFP®, CSRIC™®
Fee-Only financial planner with offices in Milwaukee, WI, Evanston, IL and St Louis Park, MN, serving clients locally and virtually across the country with no account minimums.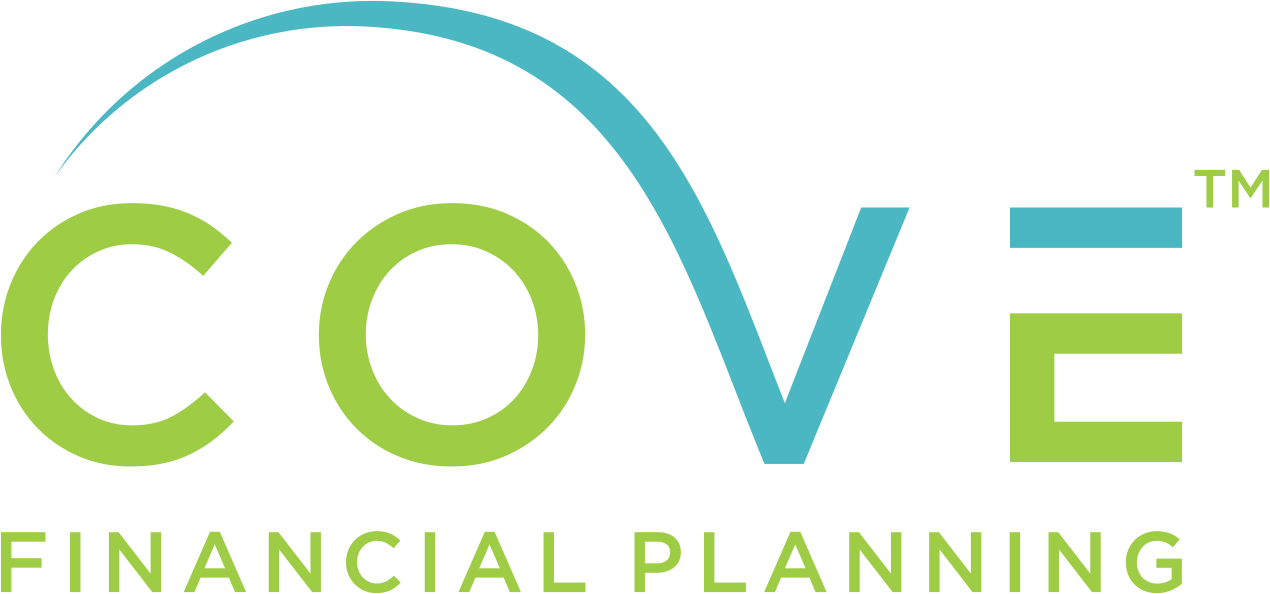 Ben Smith is a fee-only financial advisor and CERTIFIED FINANCIAL PLANNER™ (CFP®) Professional with offices in Milwaukee, WI, Evanston, IL and St Louis Park, MN, serving clients virtually across the country. Cove Financial Planning provides comprehensive financial planning and investment management services to individuals and families, regardless of location, with a focus on Socially Responsible Investing (SRI).
As a fiduciary for his clients, Ben does not sell financial products or take commissions. Simply put, Cove Planning sits on your side of the table and always acts in your best interest. Learn more how Cove Planning can help you Do Well While Doing Good!
Ben currently sits on the board of directors of the Financial Planning Association (FPA) of Wisconsin.
He has been featured in national publications including The New York Times, USA Today, CNBC, Business Insider, NerdWallet, Investment News, Financial Planning Magazine, Investor's Business Daily, ThinkAdvisor, MarketWatch, The Star Tribune, and Bustle.
Visit www.coveplanning.com to learn more.
Click here to schedule your free Initial Consultation Call. Evening and weekend times are available.
The Work Stuff
My name is Ben Smith, and I am the Founder of Cove Financial Planning. I believe that everyone, regardless of age, occupation, net worth, and investment experience, deserves a customized financial plan and the peace of mind that comes with it.
Before starting Cove Planning, I worked for several investment companies and saw just how boring, complex, and off-putting investing can be for many people. Traditional advisors also have a reputation for specifically catering to high-net-worth individuals with a singular focus on account size. My mission is to provide access to high-quality advice to a broader range of people who want to take control of their financial lives (and maybe have some fun in the process!) I also passionately believe in helping people blend Socially Responsible Investing into their long-term financial plans.
Work History:
Board Member, Financial Planning Association (FPA) of Wisconsin
Wealth Advisor, Strategic Wealth Partners
Associate Regional Director, Russell Investments
Regional Sales Manager, Ameriprise Financial
Financial Advisor, Ameriprise Financial
---
The Fun Stuff
My wife Kotryna and I originally met in Minneapolis, and we now live in Whitefish Bay, WI, a suburb of Milwaukee. She works in investment banking, and while we aren't at the office, you can find us debating nerdy investment topics over a Blue Apron meal and a glass of wine.
We are big believers in learning new things and staying active. Currently, she's teaching me how to salsa dance (not going well) and speak Lithuanian (where she's from), while we both sharpen our tennis skills. We're proud owners of Apple Watches for the sole purpose of beating each other's daily fitness activity (feel free to join the competition!)
We also travel as often as we can, and we're always looking for suggestions on places to check out in Europe when visiting her family. Above all else, we both believe that life is about balance. I hope that I can help you find your balance with money, and maybe make the world a little better place in the process.
Ben Smith is a Member of the National Association of Personal Financial Advisors

The National Association of Personal Financial Advisors (NAPFA) is a leading professional association of Fee-Only financial advisors - highly trained professionals who are committed to working in the best interests of those they serve.
NAPFA members live by three important values:
To be the beacon for independent, objective financial advice for individuals and families.
To be the champion of financial services delivered in the public interest.
To be the standard bearer for the emerging profession of financial planning.
Cove Financial Planning is a fiduciary, fee-only Registered Investment Advisor focused on comprehensive financial planning and socially responsible investment management. Cove Planning has offices in Milwaukee, WI, Evanston, IL and St Louis Park, MN and works with clients virtually across the country. Their mission is to help individuals and families align their financial plan and investments with their future goals as well as their core values. Ultimately, they're here to help you Do Well While Doing Good!
Fee-Only, Fiduciary, Independent:

Three Important Criteria to Consider When Choosing a Financial Advisor.
Specialties
Comprehensive Financial Planning
Socially Responsible Investing (SRI)
Cash Flow and Budgeting
Investment Management
Tax Planning
College Education Planning
Retirement Income Planning
Ideal Clients
Growing Families
Business Owners and Executives
Pre-Retirees
Retirees
Recent Inheritance
Working Together
Complimentary Initial Consultation
Evening and Weekend Availability
Virtual Meetings
In-Person Meetings
Latest Tools and Technology
Transparent Fee Structure
No Product Sales
Professional Designations & Affiliations
Office Locations:
342 N. Water Street
Suite 600
Milwaukee, WI 53202

1603 Orrington Ave
Suite 600
Evanston, IL 60201

1650 West End Blvd
Suite 100
St Louis Park, MN 55416