Bill Mulvahill
CFP®, CPA, MBT
Trailhead Planners, LLC
Partner & Financial Planner
Bill
Mulvahill
CFP®, CPA, MBT
Trailhead Planners, LLC
Partner & Financial Planner
As a fee-only financial planner, my focus is to help you minimize taxes, invest wisely, and build a clear plan for retirement.
- Bill Mulvahill, CFP®, CPA, MBT
Fee-Only financial planner located in Minneapolis, MN, serving clients in the Minneapolis area and across the country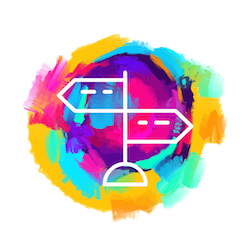 Bill Mulvahill, Certified Financial Planner™ and Certified Public Accountant, is a partner at Trailhead Planners, a Minneapolis and Portland- based fee-only financial planning firm.
Trailhead provides tax-focused retirement planning to individuals within ten years of retirement. This includes providing customized financial planning, investment management and tax planning under one roof. As a fee-only, fiduciary, and independent financial advisor, Bill Mulvahill is never paid a commission of any kind, and has a legal obligation to provide unbiased and trustworthy financial advice.
Bill Mulvahill provides tax-focused retirement planning to individuals within ten years of retirement, focusing on the following areas:
Goal Setting
Retirement Income Planning
Savings & Withdrawal Planning
Tax Mitigation Strategies
Coordinated Investment Advice
Socially Responsible Investment Options
Charitable Planning
Social Security Timing
Insurance Optimization
Estate Planning
He has a strong and diverse background in the financial services industry that puts him in a unique position to offer comprehensive financial and tax advice. Prior to building his financial planning practice, he spent time working as an investment analyst for a large Wall Street investment bank as well as a senior tax accountant in the private wealth group for a big four accounting firm. After these formative experiences, he took his investment and tax skills to the world of personal financial planning, working as a financial planner for a number of years in the Minneapolis-St. Paul area.
Bill has a bachelor's degree in finance from the University of St. Thomas and a masters degree in taxation from the University of Minnesota's Carlson School of Management in Minneapolis, Minnesota. He is a Certified Financial Planner™ and a Certified Public Accountant (CPA) registered with the Minnesota Board of Accountancy. He is also a proud member of the National Association of Personal Financial Advisors (NAPFA), the XY Planning Network, and the American Institute of CPAs (AICPA). Currently, Bill and his wife, Kelly, live in St. Louis Park, Minnesota with their son, Conor, and yellow lab, Max. In their free time, they enjoy reading, golfing and planning their next adventure out west.
As fiduciary financial advisors, we started Trailhead Planners with a simple mission: To provide comprehensive, tax-focused financial expertise to retirees.
Here's how we help:
Create a Financial Plan To Retire with Confidence
Develop a Lifetime Income Plan
Minimize Your Lifetime Tax Bill
Coordinate Your Investment Strategy with your Retirement Goals
Align Your Investments with your Ethics and Values
We offer both one-time financial planning options as well as ongoing service options. Together, we are the trusted advisor to over 100 households in our hometowns of Portland, OR and Minneapolis, MN, as well as across the country. Our clients often (but not always) fit the following profile:
Within 10 years of retirement
Diligent savers with retirement assets of at least $750k
Desire to work with a trusted advisor
Many of our clients also have a strong interest in aligning their finances with their personal values through charitable giving or socially responsible investing.
Fee-Only, Fiduciary, Independent:

Three Important Criteria to Consider When Choosing a Financial Advisor.
Specialties
Retirement Income Planning
Tax Planning
Investment Management
Comprehensive Financial Planning
Ideal Clients
Retirees and Near Retirees
Working Together
In-Office Meetings
Virtual Meetings
Clearly Defined Fees
No Product Sales
Complimentary Initial Consultation
Professional Designations & Affiliations
Office Locations:
321 W. 48 Street
Minneapolis, MN 55419