Stordahl Capital Management
Managing Director and Senior Advisor
Stordahl Capital Management
Managing Director and Senior Advisor
As a fee-only financial planner, my focus is to offer unbiased financial advice to help you achieve your life goals.
- Bill Stordahl, CFP®
Fee-Only financial planner located in Greenwood Village, CO, serving clients locally and across the country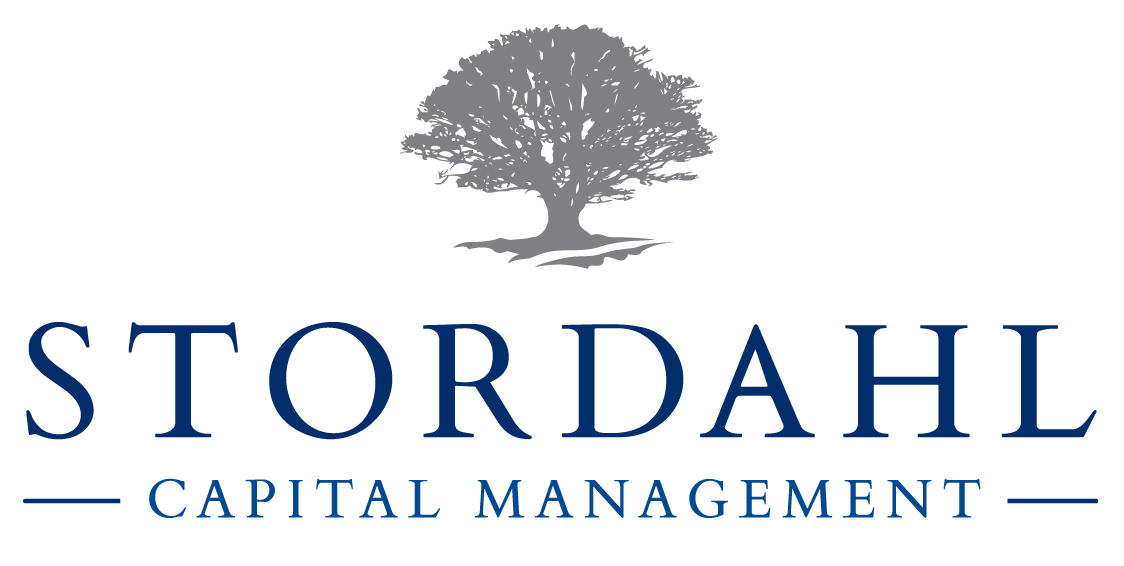 What Makes Us Unique
* Fiduciary
* Fee-only
* Client advocate
* Comprehensive
* High-touch
* Passion for helping clients make the most of the one life they have
* Advice that helps give clients the freedom to stop worrying and start pursuing the things that matter most to them
* Scheduled monthly or quarterly conference calls or meetings
* Unwavering commitment to low-cost, evidence-based investment strategies
* Internally designed passive investment approach using low-cost ETFs and Dimensional mutual funds
* Credentials that include highly regarded designations and degrees such as the CFP®, ChFC®, FSCP®, LUTCF®, and MBA
Bill Stordahl, CFP®, started Stordahl Capital Management because he was on a mission—and still is—to deliver value far beyond what clients expect and what they could ever receive from a bank or wirehouse. Bill knows what the culture is like at those national companies because he worked for one. His frustration with rampant conflicts of interest and the "revenue for revenue's sake" environment propelled him into launching Stordahl Capital Management with the mission of pairing the smartest, most caring people with the greatest technology to create the best client experiences and outcomes possible. The mission remains the same today.
As Managing Director, Bill is responsible for the management and strategic direction of our firm. He oversees the wealth management experience that clients receive, directs the investment process and outlook, and works with the Chief Compliance Officer to ensure the firm is meeting its compliance obligations. As Senior Advisor, he meets with clients, works with the firm's associate advisors, and establishes relationships with new clients. No matter what he is doing, his focus is the same: to make a difference in clients' lives.
Bill Stordahl is a Member of the National Association of Personal Financial Advisors

The National Association of Personal Financial Advisors (NAPFA) is a leading professional association of Fee-Only financial advisors - highly trained professionals who are committed to working in the best interests of those they serve.
NAPFA members live by three important values:
To be the beacon for independent, objective financial advice for individuals and families.
To be the champion of financial services delivered in the public interest.
To be the standard bearer for the emerging profession of financial planning.
At Stordahl Capital Management, we focus on what we do best: helping people feel confident, self-assured, and empowered about their wealth and their retirement. Located in Greenwood Village, Colorado, our fee-only financial advisory firm provides life-centered planning to pre-retirees and retirees in the Denver area and nationwide. We provide financial planning and low-cost investment management strategies to help our clients meet their dreams today while creating their ideal vision for the future.
Our founder, Bill Stordahl, began his career with a Midwestern financial services firm where he was drawn to the firm's values of client first, shareholder second. That firm was later sold to a large national bank that did not seem to share those values. After the sale, Bill know it was time to make a change and launch his own business. In 2009, he took his firm independent. In 2017, he reorganized Stordahl Capital Management into a fiduciary, fee-only financial planning firm centered on life planning and committed to delivering exceptional experiences and great outcomes to the firm's clients by always putting their interests first.
Our goal is to manage the details of our clients' financial lives so that they leave our office feeling cared for, inspired, and confident, knowing the answers to the only two questions about money that really matter: Will I be OK, and can I live the life I want?
Fee-Only, Fiduciary, Independent:

Three Important Criteria to Consider When Choosing a Financial Advisor.
Specialties
Comprehensive Financial Planning
Retirement Income Planning
Investment Management
Tax Planning
Ideal Clients
Retirees and Near Retirees
Business Owners and Executives
Sudden Money Situations
Novice Investors
Working Together
In-Office and Virtual Meetings
Clearly Defined Fees
No Product Sales
Complimentary Initial Consultation
Professional Designations & Affiliations
Office Locations:
8400 East Crescent Parkway
Suite 420
Greenwood Village, CO 80111