Stowe Financial Planning, LLC
Founder and Financial Advisor
Stowe Financial Planning, LLC
Founder and Financial Advisor
As a fee-only financial planner, my focus is to offer unbiased financial advice to help you achieve your life goals.
- Bob Stowe, CFP®
Fee Only Financial Planner Located in Plano, TX and Serving Clients Nationwide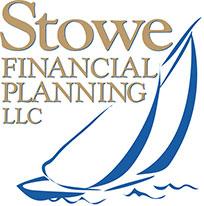 Bob Stowe, CFP® is founding principal of Stowe Financial Planning, LLC headquartered in Plano, Texas. As a fee-only financial planner and investment advisor, Bob assists clients residing in the Dallas area and across the country with client-centered financial planning and investment management services.
Bob started Stowe Financial Planning, LLC in 2001, opening for business right after 9/11. "I was looking to start a different kind of business, one of client advocacy with a fiduciary responsibility. The markets and stressful times helped investors see that engaging with me for professional advisory services would be a wise decision."
Bob is a member of the National Association of Personal Financial Advisors, an organization that requires its members to be "fee only." This means that neither Bob nor his firm accept any form of third-party compensation, incentives or commissions. All advice rendered is independently offered, and is not dependent on outside compensation or affiliated company alliances. He is also a Member of the Financial Planning Association and has served on the Board of Directors of the Dallas Fort Worth Chapter.
"I believe that trust ultimately defines a successful relationship, and that trust should be earned not only with empathy, but by demonstration of ethics and competency. Too many sales types look to get by on a demonstration of friendliness without the obligation," Bob says.
A 1978 graduate of the US Naval Academy, Bob graduated with a BS in Economics. He went on to receive his MBA from SMU in 1989. In 1998 he completed the College for Financial Planning's CERTIFIED FINANCIAL PLANNER™ Professional Education Program and was awarded his CFP mark of distinction by the Certified Financial Planner Board of Standards.
Bob has been quoted in Financial Advisor Magazine and featured in the Dallas Morning News. He has been listed as one of D Magazine's Best Financial Planners since 2004.
Bob was honored to be an Investment Committee Chair of the Ursuline Foundation. Also, Bob served as past chair of Ursuline Academy Parent's Annual Campaign and the Plano Symphony Board.

Bob is married and the father of three grown daughters. He enjoys golfing, traveling and reading.
Bob Stowe is a Member of the National Association of Personal Financial Advisors

The National Association of Personal Financial Advisors (NAPFA) is a leading professional association of Fee-Only financial advisors - highly trained professionals who are committed to working in the best interests of those they serve.
NAPFA members live by three important values:
To be the beacon for independent, objective financial advice for individuals and families.
To be the champion of financial services delivered in the public interest.
To be the standard bearer for the emerging profession of financial planning.
Most of our clients have similar goals when they come to us for independent, professional advice. First and foremost is to ensure retirement income lasts throughout the client's lifetime. Once their investments have been evaluated and allocated in a thoughtful manner, it is essential to maximize retirement benefits. Then we work to reduce the burden of taxes and foster peace of mind through proper planning and ongoing advice. Our goal is to help you sleep better at night, knowing that your financial health is being professionally monitored and adjusted to the best of our ability.
As a full-service fee only financial planning firm, we offer a complete range of services, including:
Financial and Retirement Planning
Developing a strategic financial plan and then providing ongoing review and maintenance is essential for long-term success. At Stowe Financial Planning we provide a high level of personal service, getting to know you and your goals, in the true spirit of professional partnership. If it's important to you, it's important to us.
Every portfolio starts with a plan. We explain the planning process and how investments and planning are necessary for each other. After completing the plan, we transition immediately into the investment and implementation process.
Risk Management/Insurance Planning
Mishaps are a fact of life. Mitigating your risks through professional insurance planning just makes sense. We will analyze your situation and make recommendations to ensure that you and your family are properly covered. We will assist you through the process to make sure you have effective insurance and risk management. It is important to remember that we do not sell insurance, but we will assist in the acquisition process to give you unbiased insurance advice.
Fee-Only, Fiduciary, Independent:

Three Important Criteria to Consider When Choosing a Financial Advisor.
Specialties
Comprehensive Financial Planning
Retirement Income Planning
Investment Management
College Education Planning
Tax Planning
Ideal Clients
Retirees and Near Retirees
Growing Families
Business Owners and Executives
Sudden Money Situations
Novice Investors
Working Together
In-Office Meetings
Virtual Meetings
Clearly Defined Fees
No Product Sales
Complimentary Initial Consultation
Professional Designations & Affiliations
Office Locations:
1316 Village Creek
Suite 700
Plano, TX 75093