Westward Planning Group
Principal
Westward Planning Group
Principal
I created Westward Planning Group to eliminate conflict, serve a more diverse group of people and nurture the whole person through a well thought out plan.
- Bob Winkelman, CFP®, CEPA
We help people who want to be financially independent in their retirement — or sooner.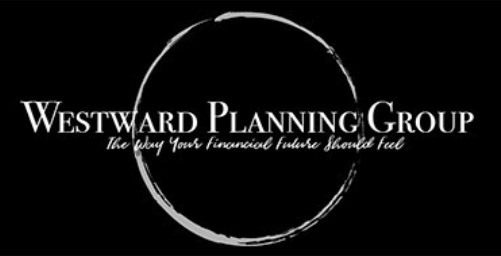 Bob Winkelman, CFP® is Principal at Westward Planning Group
---
The sun's setting in the west spurs us to do our work before the day is done. The west is where we do the work we were meant to do.
The journey that brought me here to do this work began with my Dad. I started working with him, representing a 100 year old insurance company from New England over 30 years ago. We worked mostly with small business owners, helping them plan for growth and eventually the next generation. We worked together for 15 years, over that time the business changed dramatically. We became financial advisors, offering mutual funds and adding retirement planning to the services we provided.
After my dad retired, I continued to work with business owners and I also became a consultant to other financial advisors who needed help with the new more complex insurance products that were developed in the 80's and 90's. This gave me a unique vantage point. I could see what consumers wanted and needed and I could see how financial advisors tried to meet those needs. I also saw that only the wealthiest investors had access to comprehensive planning and the emphasis on asset based fees meant that ordinary people who had good jobs but not a lot of assets were all but shut out of the system.
Westward Planning Group was conceived out of a conversation I had with a very successful business owner. He said that he liked his financial advisor but he wasn't sure if he was getting objective advice. I said, "I think what you need is someone who, for just an hourly fee, will review your planning and investments and give you unbiased advice." Someone who doesn't sell products or charge a percentage of your assets." He said, "I would do that in a heartbeat."
A light bulb went off and I said, " That's what I should be doing!"
Financial planning is more than just investment advice, it is about how money affects your relationships, your choices, your freedom.
I created Westward Planning Group to provide comprehensive financial advice for a flat fee to eliminate conflict, serve a more diverse group of people and nurture the whole person through a well thought out plan.
If this sounds like the way your financial future should feel, send me a note here.
Westward Planning Group offers financial planning and investment advice for a flat fee. No commissions. No assets-based fees.
Read more about the benefits of working with a fiduciary.
Fee-Only, Fiduciary, Independent:

Three Important Criteria to Consider When Choosing a Financial Advisor.
Specialties
Comprehensive Financial Planning
Retirement Income Planning
Investment Management
Ideal Clients
Retirees
Near Retirees
Business Owners and Executives
Sudden Money Situations
Working Together
Virtual Meetings
Clearly Defined Fees
No Product Sales
Complimentary Initial Consultation
Professional Designations & Affiliations
Bob Winkelman is a Member of the XY Planning Network

The XY Planning Network is the leading organization of fee-only financial advisors who are focused on working with Generation X and Generation Y clients. Our mission is to connect consumers with best-in-class financial advisors who specialize in working with clients just like you.

Bob Winkelman is a CERTIFIED FINANCIAL PLANNER™ Professional - Click for Verification

CFP® professionals are held to strict ethical standards to ensure financial planning recommendations are in your best interest. What's more, a CFP® professional must acquire several years of experience related to delivering financial planning services to clients and pass the comprehensive CFP® Certification Exam before they can use the CFP® designation.

Bob Winkelman is a Certified Exit Planning Advisor® (CEPA®)

The Certified Exit Planning Advisor® (CEPA®) designation is obtained by financial professionals upon completion of a five-day in-person credentialing program. Advisors who earn this credential are specially trained to help business owners create an exit plan for selling their company for maximum benefit. The CEPA Program integrates exit strategy into business, personal, and financial goals of the business owner. Using this holistic approach, Certified Exit Planning Advisors® guide business owners to decide when's the best time to sell their business and how to minimize taxes from the sale.
Office Locations:
1294 Montgomery Ave
Narberth, PA 19072