trueNorth Wealth Advisors
https://www.truenorthwa.com/about-us
trueNorth Wealth Advisors
https://www.truenorthwa.com/about-us
As a fee-only financial planner, my focus is to offer unbiased financial advice to help you achieve your life goals.
- Brad Allen, CFP®
Fee-Only financial planner located in Seattle, WA, serving clients locally and across the country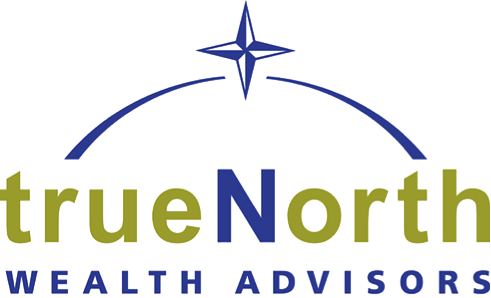 Brad Allen has been doing comprehensive financial planning for clients as a CFP® planner for over 20 years. He joined trueNorth at the start of 2022. Brad brings unique expertise in life insurance and annuity analysis, estate planning, and retirement distribution planning as well as portfolio management. Brad works with clients at all stages of life with a focus on providing practical financial plans anchored by each individual's personal and financial priorities.
Brad Allen is a Member of the National Association of Personal Financial Advisors

The National Association of Personal Financial Advisors (NAPFA) is a leading professional association of Fee-Only financial advisors - highly trained professionals who are committed to working in the best interests of those they serve.
NAPFA members live by three important values:
To be the beacon for independent, objective financial advice for individuals and families.
To be the champion of financial services delivered in the public interest.
To be the standard bearer for the emerging profession of financial planning.
Welcome to trueNorth. Our goal is to be your financial partner, and to help you align your financial decisions and resources with your values and the life goals that are most important to you – your personal trueNorth.
We're a good fit for people who are serious about developing a comprehensive financial plan, and who desire professional management of their investment portfolio.
Fee-Only
We are a fee-only firm -- that's fundamental. We don't think it makes sense for someone to trust their financial decisions with an advisor who is subject to the conflicts of interest that commissions or referral fees can generate.
Financial Planning
We have developed a financial planning process that is collaborative, detailed, and systematic. People commonly come to us feeling tremendous uncertainty about their financial future; by the time they've worked with us through the financial planning process, they have a better understanding of exactly what needs to be done and more importantly, understand why.
Investment Management
As investment advisors, we take on the management of our clients' nest eggs. Our portfolio management process is as disciplined as our planning process, and provides the same benefits: peace of mind, clarity in the face of uncertainty, and a strategy designed to get each client where they, in particular, want to go.
Certified Financial Planner™Professionals
As a team of Certified Financial Planner™ professionals, we're strongly positioned to extend the benefits of a team approach as well as the independence and objectivity of an advisor-owned firm.
We are located in the heart of downtown Seattle and work primarily with clients in Washington State.
Fee-Only, Fiduciary, Independent:

Three Important Criteria to Consider When Choosing a Financial Advisor.
Specialties
Comprehensive Financial Planning
Retirement Income Planning
Investment Management
College Education Planning
Tax Planning
Ideal Clients
Retirees and Near Retirees
Growing Families
Business Owners and Executives
Sudden Money Situations
Novice Investors
Working Together
In-Office Meetings
Virtual Meetings
Clearly Defined Fees
No Product Sales
Complimentary Initial Consultation
Professional Designations & Affiliations
Office Locations:
1200 5th Ave
Suite 1810
Seattle, WA 98101

271 Madison Ave. S
Suite 201
Bainbridge Island, WA 98110