Sonas Financial Planning
Founder
Sonas Financial Planning
Founder
Envision, plan for, and live your ideal life. Get more time for the things you love and the calm that comes when you know your financial life is well-managed.
- Bradley Hilton, CFP®
We help individuals, families, and business owners like you create and enjoy financial freedom. Fee-Only financial planner located in Atlanta, Brookhaven, Chamblee, and Dunwoody Georgia serving clients locally and across the country.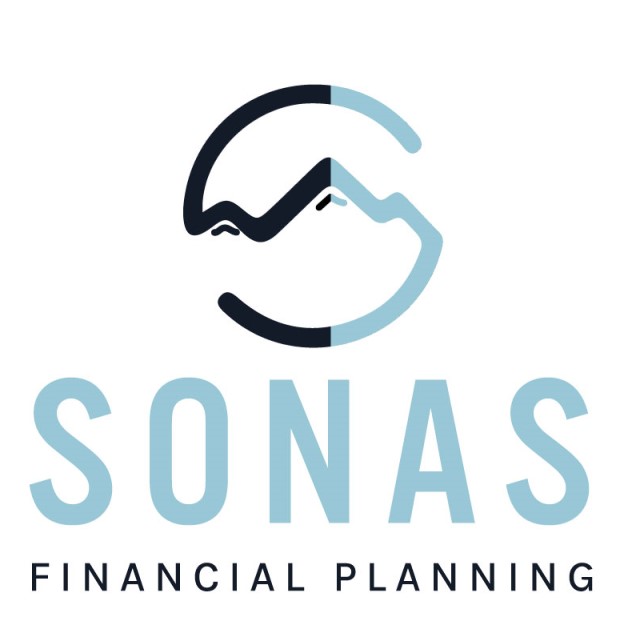 Bradley Hilton is an Atlanta, GA fee-only financial planner. Sonas Financial Planning provides comprehensive and objective financial planning, investment management, and wealth management to help individuals, families, business owners, dentists, and physicians organize, grow and protect their assets through life's transitions. As a fee-only, fiduciary, and independent financial advisor, Bradley Hilton is never paid a commission of any kind, and has a legal obligation to provide unbiased and trustworthy financial advice.
Sure, accumulating wealth is great.
But only if it helps you live your best life. That's where Sonas comes in. We can help you plan for and enjoy the things that truly make you feel happy and secure.
How you ask? By first learning who you are. Yes, your account balances and risk tolerance are important. But they can come later. What we first want to understand is what drives you. What your passions are. What keeps you up at night. Who and what you want to protect.
Because knowing you as an individual allows us to provide you with a truly individualized financial plan.
And as you transform that plan into action, we'll be there along the way to provide encouragement, help you stay motivated, and keep you on track.
We'll celebrate your accomplishments and be there for you during personal challenges… always providing guidance for how to make sound financial choices during life's major transitions.
Oh, and we'll make it all a lot more fun than you might think. (Sonas is an old Gaelic word for happiness)
Over the last 15 years Bradley Hilton has gained experience in the financial planning industry. Most recently, Bradley worked for another Fee-Only financial planning firm. Before that Bradley worked as a member of the Wealth Strategies teams for Wells Fargo Private Bank and U.S. Trust, Bank of America Private Wealth Management. Bradley began his career in the industry at The Ayco Company, part of Goldman Sachs. Bradley earned his MBA from Georgia State University with a Masters in Personal Financial Planning. He also holds a Bachelor of Science in Business Administration with a concentration in Information Technology from the University of North Carolina at Wilmington. While with U.S. Trust Bradley earned his CFP® designation and is a CERTIFIED FINANCIAL PLANNER™ professional.
Let's connect and see if we are a good fit to work together. We look forward to hearing from you!
Bradley Hilton is a Member of the National Association of Personal Financial Advisors

The National Association of Personal Financial Advisors (NAPFA) is a leading professional association of Fee-Only financial advisors - highly trained professionals who are committed to working in the best interests of those they serve.
NAPFA members live by three important values:
To be the beacon for independent, objective financial advice for individuals and families.
To be the champion of financial services delivered in the public interest.
To be the standard bearer for the emerging profession of financial planning.
MORE THAN AN ADVISOR
At Sonas Financial Planning we blend financial advice with life planning. Our holistic look helps your future come into sharp focus. Let's work together to find creative ways to save money and solve problems.
Sonas Financial Planning works hard to build a foundation for your wealth:
Save in all the right places
Match your spending to your values
Open new career opportunities
Build financial confidence
Stick to your plan
Make your money work as hard as you do
Fee-Only, Fiduciary, Independent:

Three Important Criteria to Consider When Choosing a Financial Advisor.
Specialties
Comprehensive Financial Planning
Retirement Income Planning
Investment Management
College Education Planning
Tax Planning
Charitable Planning
Fee-Only 401(k) Plan Management
Ideal Clients
Business Owners and Entrepreneurs
Dentists and Orthodontists
Retirees and Near Retirees
Executives and Working Professionals
Sudden Money Situations
Growing Families
Physicians
Working Together
Friendly & Approachable Atmosphere
Virtual Meetings
In-Home Meetings
Clearly Defined Fees
No Product Sales
Complimentary Initial Consultation
Professional Designations & Affiliations
Bradley Hilton is a NAPFA-Registered Financial Advisor

The National Association of Personal Financial Advisors (NAPFA) is a leading professional association of Fee-Only financial advisors—highly trained professionals who are committed to working in the best interests of those they serve.

Bradley Hilton is a Member of the XY Planning Network

The XY Planning Network is the leading organization of fee-only financial advisors who are focused on working with Generation X and Generation Y clients. Our mission is to connect consumers with best-in-class financial advisors who specialize in working with clients just like you.

Bradley Hilton is a CERTIFIED FINANCIAL PLANNER™ Professional - Click for Verification

CFP® professionals are held to strict ethical standards to ensure financial planning recommendations are in your best interest. What's more, a CFP® professional must acquire several years of experience related to delivering financial planning services to clients and pass the comprehensive CFP® Certification Exam before they can use the CFP® designation.
Office Locations:
4514 Chamblee Dunwoody Rd.
Suite 307
Atlanta, GA 30338