West Financial Services, Inc.
Financial Advisor
West Financial Services, Inc.
Financial Advisor
As a fee-only financial planner, my focus is to offer unbiased financial advice to help you achieve your life goals.
- Brian Mackin, CFP®
Fee-Only Financial Planner located in McLean, VA and serving Fairfax County and the entire Northern VA and Washington D.C. area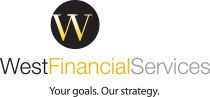 Brian Mackin is a
McLean, VA fee-only financial planner
. West Financial Services, Inc. provides comprehensive and objective financial planning to help clients organize, grow and protect their assets through life's transitions. As a fee-only, fiduciary, and independent financial advisor, Brian Mackin is never paid a commission of any kind, and has a legal obligation to provide unbiased and trustworthy financial advice.
Brian Mackin provides investment management and financial planning services to clients. His clients include executives of public and private companies, business owners, and retirees. Brian has more than 15 years of experience in investment management and personal financial planning. Since joining West Financial Services in 2001, he has held a variety of positions, including securities trader, network administrator, and portfolio manager.
Brian earned a BS in Business Administration with a concentration in Economics from George Mason University. He is a CERTIFIED FINANCIAL PLANNER™ professional and a member of the Financial Planning Association.
Brian enjoys spending time with his wife and daughter, playing golf, and supporting his hometown Cleveland sports teams.
Brian Mackin is a Member of the National Association of Personal Financial Advisors
The National Association of Personal Financial Advisors (NAPFA) is the country's leading professional association of Fee-Only financial advisors - highly trained professionals who are committed to working in the best interests of those they serve.
NAPFA members live by three important values:
To be the beacon for independent, objective financial advice for individuals and families.
To be the champion of financial services delivered in the public interest.
To be the standard bearer for the emerging profession of financial planning
When choosing a financial planning and investment management firm, individuals, businesses, foundations and associations share a common need: Expert guidance that helps them reach financial goals.

At West Financial Services, we have spent over 35 years building a firm dedicated to taking a conservative and ethical approach to growing and protecting our clients' wealth and prosperity. Since our inception in 1982, we have provided financial services on a fee-only basis, acting as a fiduciary for our clients. Each member of our team fully embraces the importance of this role and what it means for our clients. We bring planning excellence, investment discipline and personal service to everything we do.

Though every client is different, there is a common theme – they come to us when they are in need of support and coordination of various facets of their financial lives.
Whether issues relate to retirement, inheritance, divorce or job loss, we strive not only to protect clients' wealth, but to provide guidance and education, as well as a sense of control and ownership of the decisions they make.
Though wide ranging in background and ages, our clients are primarily accomplished professionals who have built their wealth through business ownership, strong saving habits and long careers.
Clients may be risk takers in their businesses, but tend to be moderate to conservative risk investors. They are looking to us as consultants who can bridge the gap between their work lives, existing personal investment and retirement assets, and their future cash flow, retirement and estate needs.
In all cases, we collaborate with clients' professionals or specialists, or make introductions for clients when necessary. We take a positive, proactive and consultative approach to understanding the needs and desires of each individual client or family. Our goal is to anticipate obstacles and identify opportunities for our clients so that they have time to incorporate changes that create their best possible future.

Meet the Team:
Glen J. Buco, CFP® - President
Kimberly A. Cox, CFP®, COO - Director of Consulting Services
Brian L. Mackin, CFP® - Relationship Manager
Victoria G. Henry, CFP® - Relationship Manager
Brian Horan - Relationship Manager
Fee-Only, Fiduciary, Independent:

Three Important Criteria to Consider When Choosing a Financial Advisor.
Specialties
Comprehensive Financial Planning
Retirement Income Planning
Investment Management
College Education Planning
Tax Planning
Ideal Clients
Retirees and Near Retirees
Growing Families
Business Owners and Executives
Sudden Money Situations
Novice Investors
Working Together
In-Office Meetings
Virtual Meetings
Clearly Defined Fees
No Product Sales
Complimentary Initial Consultation
Professional Designations & Affiliations
Office Locations:
2010 Corporate Ridge Road
Suite 530
McLean, VA 22102