Brian Sheahen
CPA, CFP®, MST
Hudson Oak Wealth Advisory
Managing Director & Wealth Advisor
Brian
Sheahen
CPA, CFP®, MST
Hudson Oak Wealth Advisory
Managing Director & Wealth Advisor
I am an independent and fiduciary fee-only advisor. I built my firm to offer a higher standard for your wealth. I have deep experience across private client & high-net-worth financial planning, wealth management and tax services. I believe this unique combination of skills in an independent, fee-only firm provides our clients a uniquely comprehensive, expert and unbiased solution - absent conflicts of interest that plague larger institutions.
- Brian Sheahen, CPA, CFP®, MST
Fee-Only financial planner & advisor located in Hoboken, NJ, & New York City, serving clients locally and across the country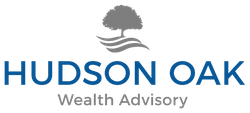 Brian Sheahen is a fee-only financial planner and advisor with offices in Hoboken, NJ and New York City, serving clients locally and across the country. Hudson Oak Wealth Advisory provides comprehensive financial planning and complete wealth management services to help clients organize, grow, preserve, and transfer wealth. As a fee-only, fiduciary, and independent financial advisor, Brian has never worked for commission of any kind, and has a legal obligation to provide unbiased and trustworthy financial advice.
Hudson Oak Wealth Advisory serves individuals, families and businesses from various backgrounds. Client specialty areas include business owners, equity compensation award earners, generational family wealth, urban professionals, real estate investors and those faced with sudden wealth or general complexity.
Brian Sheahen is the Founder and Managing Director of Hudson Oak Wealth Advisory. Brian is a Certified Public Accountant (CPA), a CERTIFIED FINANCIAL PLANNER™ (CFP®) and has a Masters of Science in Taxation (MST) from Fordham's Graduate School of Business. He has a decade of experience in the financial services industry in New York & New Jersey.
Brian's blend of unique experience, credentials and belief system means he possesses a rare balance of business owner, wealth advisory, financial planning, investment management and tax expertise not only uncommonly found in the industry altogether, but also independent, fee-only firms. Brian is also the Founder and Managing Director of Hudson Oak Tax Advisory, a separate tax and advisory firm. Please click here for more information on those services.
Experience
Prior to founding Hudson Oak, Brian spent nearly a decade of his career in financial services, primarily working with private wealth clients at larger firms. He most recently was Vice President of Wealth Advisory at BBR Partners, a multi-family office in New York City and one of the largest and most respected advisory firms in the industry. At BBR, Brian advised ultra-high-net-worth families on their complex and unique wealth and portfolio needs.
Prior to BBR, Brian worked as a Financial Advisor at Modera Wealth Management, where he focused on financial planning and investment management for high-net-worth clients and gained exposure to the fee-only model. Brian's experience also includes serving as Private Client Tax Advisor in New York City at Andersen Tax (formerly WTAS) working with corporate CEOs, founders of startups, generational wealth and other financially complex families. Brian started his career at PricewaterhouseCoopers (PwC) one of the "big four" public accounting firms where he gained insight into one of the world's leading attestation, tax and advisory firms.
Credentials
Brian is a Certified Public Accountant (CPA). CPA is a designation for qualified accountants that have passed the four sections of the Uniform Certified Public Accountant Examination totaling 14 hours of testing in addition to meeting additional state education and experience requirements. The CPA designation is largely viewed as the most comprehensive and professional credential in accountancy and taxation due to its rigorous standards and requirements to become and maintain licensing.
Brian is a Certified Financial Planner (CFP®). The CFP® is a certification providing a high level of distinction in the profession of financial planning. This certification is recognized for its high standard of professional education, stringent code of conduct and standards of practice, and ethical requirements that govern professional engagements with clients. To attain the right to use the CFP® marks, an individual must fulfill Education, Examination, Experience and Ethics requirements.
education
Brian received his Bachelor's degree in Business Administration, with a concentration in Accounting. He graduated with honors from Loyola University Maryland's Sellinger School of Business & Management. He also earned his Master of Science in Taxation (MST) from Fordham University's Graduate School of Business Administration, finishing in the top 10% of graduates.
Brian is a member of Beta Gamma Sigma, a fraternal society admitting top performing business students (generally the top 10% of each class) to recognize excellence in both academics and the business community.
Personal
Brian is a member of both the Hudson County & North Jersey Chambers of Commerce. He resides in Hoboken, NJ with his wife Allison where their family has roots going back over 100 years. He enjoys reading, playing or listening to music, following sports and always learning about history, financial planning, markets and business. Together, Brian and Allison enjoy travelling and hiking. They regularly hike the Hudson Valley and have visited many of our nation's National Parks (some of their photos from various trips are included on this site).
Brian and Allison also feel strongly about giving back. They volunteer in the community at Liberty Humane Society and participate in local food drives. They also sponsor a child's education in Guerrero, Mexico; one of the most impoverished regions of the country.
Brian Sheahen is a Member of the National Association of Personal Financial Advisors

The National Association of Personal Financial Advisors (NAPFA) is a leading professional association of Fee-Only financial advisors - highly trained professionals who are committed to working in the best interests of those they serve.
NAPFA members live by three important values:
To be the beacon for independent, objective financial advice for individuals and families.
To be the champion of financial services delivered in the public interest.
To be the standard bearer for the emerging profession of financial planning.
With years of experience and advanced credentials, we created our firm to provide a higher standard in wealth services. Hudson Oak operates as an independent, conflict-free, fee-only fiduciary advisory firm by choice.
Our mission is to deliver a higher standard of comprehensive wealth advisory services to you and your family. We focus on a select group of individuals, families, high-earners, and wealthy households - both locally in the Tri-State area and virtually nationwide. We strive to provide a comprehensive, boutique wealth solution to the mass affluent and high-earners leveraging our unique private client industry experience but through an independent, transparent and conflict-free approach not traditionally found in a single firm.
We desire to be our client's first call on all issues of their financial lives and to forge true relationships that revolve around client goals and solutions, not a relationship built on self-serving advisor transactions. Our mission is to ultimately provide substantial value to our client's lives over a long period of time and across many different financial disciplines in order to truly create, foster and preserve client wealth. We are determined to provide valuable and professional solutions that you deserve with the quality of service you can count on.
Fee-Only, Fiduciary, Independent:

Three Important Criteria to Consider When Choosing a Financial Advisor.
Specialties
Wealth Management
Comprehensive Financial Planning
Investment Management
Comprehensive Tax Planning
Equity Compensation Planning
Trust & Estate Planning
Retirement Income Planning
College Education Planning
Risk Management Planning
Ideal Clients
Business Owners and Executives
Family Wealth Planning & Generational Wealth
Company Stock Option & Concentrated Stock Holders
Retirees and Near Retirees
Real Estate Investors
Sudden Wealth Situations
Urban Professionals
Growing Families
Working Together
In-Office Meetings
Virtual Meetings
Clearly Defined Fees
No Product Sales
Complimentary Initial Consultation Available
Professional Designations & Affiliations
Office Locations:
221 River St
9th Floor
Hoboken, NJ 7030

54 W 40th St
New York, NY 10018