Brian Thompson Financial LLC
Financial Advisor
Brian Thompson Financial LLC
Financial Advisor
As both a tax attorney and a CERTIFIED FINANCIAL PLANNER™, I provide comprehensive financial planning to LGBTQ+ entrepreneurs who run mission-driven businesses. Whether your a small business, freelancer or consultant, this is the place for you.
- Brian Thompson, JD, CFP®
Fee-Only Financial Planner serving the Chicago, IL area.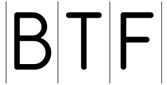 Brian Thompson is a Chicago, IL fee-only financial planner. Brian Thompson Financial LLC provides comprehensive and objective financial planning to help clients organize, grow and protect their business through life's transitions. As a fee-only, fiduciary, and independent financial advisor, Brian Thompson is never paid a commission of any kind, and has a legal obligation to provide unbiased and trustworthy financial advice.
I hold a special place in my heart for small-business owners. I spent a decade defending them against the IRS as a tax attorney and have become one as a financial advisor. It's a position filled with hope and opportunity. It gives you the most flexibility to create the life that you want. I also understand the added stresses of running a business while being a person of color and a part of the LGBTQ+ community. You may feel like you don't have access to the knowledge that others do. I'm here to help lift some of that weight from your shoulders.
Every client comes to me with different goals and concerns. You may want a business that aligns with your values and authentically represents you. Yet, you don't know how to get started. In our work together, we help you get clarity around your vision and guide you through the steps to structure your business in a way that serves your life.
You may already have a business that makes good gross revenue but that doesn't provide much profit. It may also look very different from what you initially imagined. We will create systems that allow you to get back in control and keep moving towards the progress you want.
Or maybe you just feel stuck in the business and need help making ongoing decisions to ensure your business thrives and rewards you with the life you aspire to. In any case, I serve as your guide, advocate and thought partner helping you thrive in business and in life.
Because of my service to the LGBTQ+ community, I was awarded the Inspiring Leader Award by the National Association of Personal Financial Advisors (NAPFA) in 2018. I was also named to InvestmentNews' 2018 "40 under 40". I'm a contributor to Forbes and NAPFA Advisor Magazine's Efficient Planner Column. You can learn more about me and my story in my profile in the New York Times and on my podcast interview that was featured on The Huffington Post.
I graduated cum laude from DePauw University and obtained my Juris Doctor from Boston University School of Law. I earned my Certificate in Financial Planning from Boston University Center for Professional Planning and received my CERTIFIED FINANCIAL PLANNER™ designation in 2012.
When I'm not doing what I love professionally, I enjoy working out, cooking (and sometimes baking) and exploring Chicago, the best city in the world!
Brian Thompson is a Member of the National Association of Personal Financial Advisors

The National Association of Personal Financial Advisors (NAPFA) is a leading professional association of Fee-Only financial advisors - highly trained professionals who are committed to working in the best interests of those they serve.
NAPFA members live by three important values:
To be the beacon for independent, objective financial advice for individuals and families.
To be the champion of financial services delivered in the public interest.
To be the standard bearer for the emerging profession of financial planning.
I started Brian Thompson Financial with a simple goal: to educate and empower a new generation to take control of their finances. Now's the time. I'm here to help.
Financial Planning Designed for Your Life
Personal finance is a sensitive topic. It can be daunting, especially in this era of marriage equality, the Affordable Care Act, complex tax laws and widespread student debt.
Now more than ever, Generation X and Y LGBTQ couples, families and professionals need someone they can trust on their side. That's where I come in.
The Advice You Need, When You Need It
As a CERTIFIED FINANCIAL PLANNER™ and former tax attorney, I have the experience and expertise to help you navigate the path to financial freedom.
Whether you're preparing for marriage or home ownership, ready to start a family or change careers, chiseling down debt or just want a better handle on your budget, together, we'll tackle your questions and build a stronger foundation for your future.
Fee-Only, Fiduciary, Independent:

Three Important Criteria to Consider When Choosing a Financial Advisor.
Specialties
Business Planning
Tax Planning
Comprehensive Financial Planning
Cash Flow Planning
Ideal Clients
LGBTQ Entrepreneurs
Business Owners
Mission Driven
Working Together
Virtual Meetings
Clearly Defined Fees
No Product Sales
Complimentary Initial Consultation
Professional Designations & Affiliations
Brian Thompson is a NAPFA-Registered Financial Advisor

The National Association of Personal Financial Advisors (NAPFA) is a leading professional association of Fee-Only financial advisors—highly trained professionals who are committed to working in the best interests of those they serve.

Brian Thompson is a CERTIFIED FINANCIAL PLANNER™ Professional - Click for Verification

CFP® professionals are held to strict ethical standards to ensure financial planning recommendations are in your best interest. What's more, a CFP® professional must acquire several years of experience related to delivering financial planning services to clients and pass the comprehensive CFP® Certification Exam before they can use the CFP® designation.

Brian Thompson is a Member of the XY Planning Network

The XY Planning Network is the leading organization of fee-only financial advisors who are focused on working with Generation X and Generation Y clients. Our mission is to connect consumers with best-in-class financial advisors who specialize in working with clients just like you.
Office Locations:
By Appointment
Chicago, IL