Britta Koepf
CFP®, ChSNC®
Practical Financial Planning
Financial Advisor
Britta
Koepf
CFP®, ChSNC®
Practical Financial Planning
Financial Advisor
I enjoy being the person my clients can come to when they need talk through a financial concern, whether they need specific guidance or a sounding board.
- Britta Koepf, CFP®, ChSNC®
Holistic. Fiduciary. Fee-Only. Located in Rocky River, Ohio, serving clients locally and across the country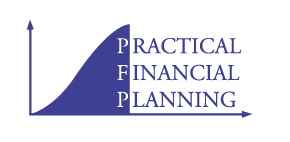 Britta Koepf serves as the primary advisor for selected clients in addition to providing expert professional support to Senior Advisor Ken Robinson on client matters.
When Britta decided to work in the field of personal finance, she researched the best way to enter the profession without compromising her ideals. It did not take her long to decide the best way forward would be to become a CERTIFIED FINANCIAL PLANNER™ and practice in a fiduciary, fee-only capacity.
Britta joined Practical Financial Planning in 2015 as a financial planning apprentice and earned her CFP® designation in 2017 and her ChSNC® designation in 2020. Britta is a graduate of Hiram College, and of University of Akron's CERTIFIED FINANCIAL PLANNER™ education program. Britta lives in Brooklyn Heights with her partner Craig and enjoys the theater, ballroom dancing, and searching for her next canine companion. One of several Harry Potter readers in the office, she is a proud Hufflepuff who and believes Hufflepuffs make the best financial planners because they are natural fiduciaries.
Britta Koepf is a Member of the National Association of Personal Financial Advisors

The National Association of Personal Financial Advisors (NAPFA) is a leading professional association of Fee-Only financial advisors - highly trained professionals who are committed to working in the best interests of those they serve.
NAPFA members live by three important values:
To be the beacon for independent, objective financial advice for individuals and families.
To be the champion of financial services delivered in the public interest.
To be the standard bearer for the emerging profession of financial planning
Practical Financial Planning is your partner in comprehensive financial planning, providing independent guidance without financial product sales. We are relentlessly driven to answer one essential question: what is in the best interest of the client?
We are a holistic financial advisory firm. We believe the best financial well-being stems from understanding how all the inter-related parts of your financial life fit together.
At Practical Financial Planning, our goal is to help you think about your money just enough that you can confidently put it out of your mind for a while, so you can focus your time and energy on making your life the best it can be.
We want to be your trusted partner in creating financial confidence. Because the moment you stop worrying about money, life gets better.™
Fee-Only, Fiduciary, Independent:

Three Important Criteria to Consider When Choosing a Financial Advisor.
Specialties
Comprehensive Financial Planning
Retirement Income Planning
Investment Management
Special Needs Planning
Tax Planning
Ideal Clients
Retirees and Near Retirees
People and Families with Special Needs
Federal Employees
Sudden Money Situations
Novice Investors
Working Together
In-Office Meetings
Virtual Meetings
Clearly Defined Fees
No Product Sales
Complimentary Initial Consultation
Professional Designations & Affiliations
Office Locations:
20525 Center Ridge Road
Suite 501
Rocky River, OH 44116