Burt Hutchinson
CPA, CFP®
Integrated Wealth Management, LLC
Founder and Wealth Advisor
Burt
Hutchinson
CPA, CFP®
Integrated Wealth Management, LLC
Founder and Wealth Advisor
As a fee-only financial planner, my focus is to offer unbiased financial advice to guide you confidently through the three stages of retirement.
- Burt Hutchinson, CPA, CFP®
GUIDANCE FOR THE THREE STAGES OF RETIREMENT: Our wealth management firm in Wilmington and Rehoboth Beach, DE, specializes in working with you through the three stages of retirement: Uncertainty, Stability, Reflection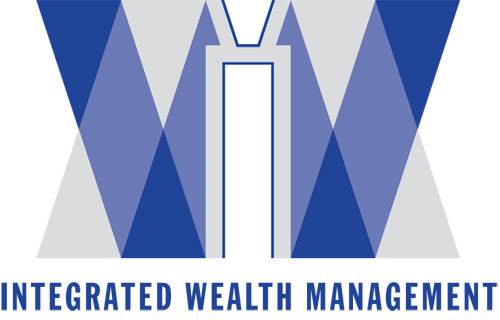 Burt Hutchinson started his working life as a lineman for Delmarva Power, but an investing book changed his career course. He realized sound financial advice can give people the confidence and security to enjoy their lives to the fullest, including retirement. He wanted to use his growing expertise to help others. Today, as a CPA and CERTIFIED FINANCIAL PLANNER™ (CFP®) professional, Burt is honored to guide couples and individuals through the three stages of retirement, from uncertainty to stability to reflection.
After earning his CPA certification, Burt worked for one of the "Big Four" accounting firms—PricewaterhouseCoopers. But he soon realized he wanted to make a more personal impact by working with people rather than corporations. This realization led him to start Integrated Wealth Management.
Burt envisioned the independent, fee-only wealth management firm as providing the financial building blocks people need to make smart financial choices. For Burt, there is nothing more gratifying than when a client says: "I put my retirement papers in—time to start the next stage!"
Burt, his wife, Kimi, and daughter, Taylor, are residents of Lewes. When not in the office, he and Kimi are usually playing golf or hitting the gym. As a family, they enjoy traveling and being foodies. The Hutchinsons take pride in their community and enjoy supporting local charities focused on children and education.
Burt Hutchinson is a Member of the National Association of Personal Financial Advisors

The National Association of Personal Financial Advisors (NAPFA) is a leading professional association of Fee-Only financial advisors - highly trained professionals who are committed to working in the best interests of those they serve.
NAPFA members live by three important values:
To be the beacon for independent, objective financial advice for individuals and families.
To be the champion of financial services delivered in the public interest.
To be the standard bearer for the emerging profession of financial planning.
Integrated Wealth Management got its start in 2004 when Burt Hutchinson founded BLH Financial Services, Inc. to provide objective financial planning and tax management. BLH Financial Services then became Fischer & Hutchinson Wealth Advisors, LLC to provide a wider array of wealth management services. And in 2013, Fischer & Hutchinson united with Pratt Wasko, LLC, a certified public accounting firm.
Our resulting firm is the one you know today: Integrated Wealth Management. Regardless of the name, our goal has remained the same: to provide trustworthy financial management services that allow our clients to meet their goals with confidence.
Our team specializes in guiding clients through the three retirement stages: uncertainty, stability, and reflection. We learn about each client's personal goals to create customized plans. Life inevitably brings times of loss—we will be there for you in hard times. We're not like the rest:
INDEPENDENT AND FEE-ONLY
FIDUCIARY
CPA-LED
HIGH-TOUCH
EVIDENCE-BASED INVESTMENT STRATEGY
PERSONALIZED PLANNING
Fee-Only, Fiduciary, Independent:

Three Important Criteria to Consider When Choosing a Financial Advisor.
Specialties
Retirement Planning
Tax Efficient Distribution Strategies
Investment Management
Tax Minimization Strategies
Charitable Giving Strategies
Ideal Clients
Retirees and Near Retirees
Loss of a Partner
Sudden Money Situations
Working Together
In-Office Meetings
Virtual Meetings
Clearly Defined Fees
No Product Sales
Complimentary Initial Consultation
Professional Designations & Affiliations
Office Locations:
5511 Kirkwood Hwy
Wilmington, DE 19808

20245 Bay Vista Road
Suite 202
Rehoboth Beach, DE 19971