Michael Brady & Co., LLC
Partner and Financial Advisor
Michael Brady & Co., LLC
Partner and Financial Advisor
As a fee-only financial planner, my focus is to offer unbiased financial advice to help you achieve your life goals.
- Cameron Brady, CFP®
Fee-Only Financial Planner serving the greater Cleveland area.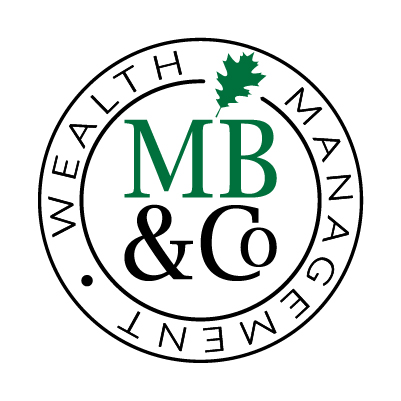 Cameron Brady is a
Westlake, OH fee-only financial planner
. Michael Brady & Co., LLC provides comprehensive and objective financial planning to help clients organize, grow and protect their assets through life's transitions. As a fee-only, fiduciary, and independent financial advisor, Cameron Brady is never paid a commission of any kind, and has a legal obligation to provide unbiased and trustworthy financial advice.
Cameron Brady has been providing clients with financial planning services and investment management for over 5 years in Chicago before making the move back home to the greater Cleveland area. As a team member of a $3.5 Billion wealth management organization, he worked with high net worth individuals as well as Millennials and Gen X clients and is always finding unique ways to connect with clients and provide the highest quality of advice and service.
Cameron is a graduate of Saint Joseph's University's Haub School of Business in Philadelphia, and studied at DePaul University's CFP program in Chicago. As a Certified Financial Planner™ practitioner, Cameron works in a fiduciary capacity with his clients and practices and promotes Fee-Only financial planning and investment advisory services.
Cameron is a Life Member of the National Eagle Scout Association and remains active in the Boy Scouts of America as a mentor to youth in the Cleveland area. In the summer of 2016 Cameron summited Mount Kilimanjaro in Tanzania, Africa with his siblings and is always looking for his next adventure.
Cameron Brady is a Member of the National Association of Personal Financial Advisors

The National Association of Personal Financial Advisors (NAPFA) is a leading professional association of Fee-Only financial advisors - highly trained professionals who are committed to working in the best interests of those they serve.
NAPFA members live by three important values:
To be the beacon for independent, objective financial advice for individuals and families.
To be the champion of financial services delivered in the public interest.
To be the standard bearer for the emerging profession of financial planning.
Why Choose Us?
Benefits of Working With a Fiduciary
Your family's personal financial needs, goals and objectives are unique and our advice will be tailored to meet your family's unique circumstances.
You will be educated so that you and your family understand your unique financial situation and the consequences of the decisions you are making about your finances and your family's future. You will understand the advice that we are giving you.
You will be kept informed as to the progress that you are making toward the achievement of your family's goals and objectives. This progress will be measured against your unique goals and objectives and not compared to any market index.
You will be able to sleep at night knowing that you are working in partnership with a team of people who understand your unique needs and situation and are dedicated to helping you achieve your personal objectives.
You and your family will enjoy an enhanced sense of security and a more fulfilling, purpose-filled life when you leave the planning to us.
How to Tell if We're a Good Fit for You
You'd like to free yourself from day-to-day investment decisions.
You want your assets managed for the long term.
You want a disciplined approach in all market conditions.
You want a team that knows you and keeps in touch with you.
You want confidence about who's managing your money.
You want the lowest possible cost while still having your assets invested in a sophisticated, state-of-the-art, pension-quality program.
You want to make sure that the advice you receive is free from bias; that your advisors are not compensated from product commissions, loads or sales charges; and that your advisors are not affiliated with the products they recommend.
Fee-Only, Fiduciary, Independent:

Three Important Criteria to Consider When Choosing a Financial Advisor.
Specialties
Comprehensive Financial Planning
Retirement Income Planning
Investment Management
College Education Planning
Tax Planning
Social Security Planning
Ideal Clients
Retirees and Near Retirees
Growing Families
Business Owners and Executives
Sudden Money Situations
Novice Investors
Working Together
In-Office Meetings
Virtual Meetings
Clearly Defined Fees
No Product Sales
Complimentary Initial Consultation
Professional Designations & Affiliations
Office Locations:
28871 Center Ridge Road
Suite 102
Westlake, OH 44145