Carl von dem Bussche
CFP®, AIF®
Financial Guidance Group, Inc
Founder
Carl
von dem Bussche
CFP®, AIF®
Financial Guidance Group, Inc
Founder
As a fee-only financial planners, our focus is to offer unbiased financial advice to help you achieve your life goals.
- Carl von dem Bussche, CFP®, AIF®
Carl F. von dem Bussche, Sr. of Financial Guidance Group, Inc. is a Tampa Bay, FL & Franklin, TN financial advisor that specializes in financial planning & wealth management. His sons, Christoph and Carl Jr, are also advisors with the firm.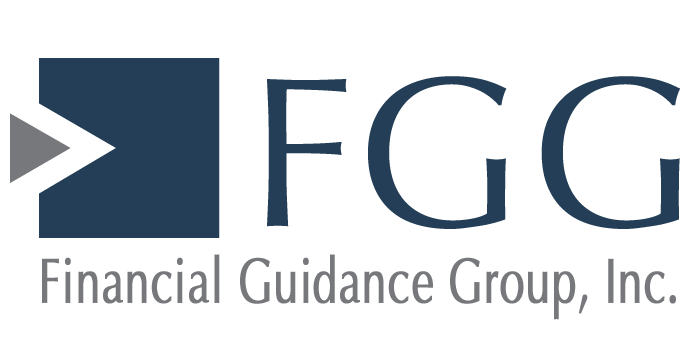 Carl von dem Bussche is a Palm Harbor, FL and Franklin, TN fee-only financial planner. Working with his sons, Christoph and Carl Jr, Financial Guidance Group, Inc is a family owned and operated business that provides comprehensive and objective financial planning to help clients organize, grow, and protect their assets through life's transitions. As fee-only fiduciaries, and independent financial advisors, Carl, Christoph and Carl Jr are never paid a commission of any kind, and have a legal obligation to provide unbiased and trustworthy financial advice.
As the Founder & Chief Executive Officer of Financial Guidance Group, Carl von dem Bussche takes his role as a fiduciary fee-only Advisor seriously by providing unbiased wealth planning and investment management advice and has passed that passion down to his sons Christoph and Carl Jr who work with him at FGG. Helping people attain and manage their financial goals is Carl's passion and mission. Navigating the complexities of the financial markets can be a daunting task to most people. That's why having a knowledgeable professional on your side that has no industry or product affiliations will assure you of getting objective financial advice. Carl helps his clients avoid major financial mistakes by simplifying and organizing their financial lives and providing them peace of mind through the professional management of their finances.
Carl has more than 40 years of experience in the wealth planning and investment management field. He has been a fee-only planner since 1995, one of the first in the Tampa Bay area. He believes there are inherent conflicts of interest when a planner stands to gain financially from the products he recommends. Caveat emptor (buyer beware) Advisors calling themselves fee-based can receive fees paid by you, commissions, or revenue sharing arrangements on the products they sell.
Carl has received numerous prestigious industry designations. They include: CERTIFIED FINANCIAL PLANNER™ (CFP®) professional, from the College for Financial Planning in Denver, Colorado; Accredited Investment Fiduciary® (AIF®), from the Center for Fiduciary Studies, Joseph M. Katz Graduate School of Business, University of Pittsburgh; and is a NAPFA-Registered Financial Advisor™ awarded by the National Association of Personal Financial Advisors (NAPFA™), the nation's premier organization of comprehensive fee-only planners. Earning those designations required meeting stringent education, examination, and experience requirements. Keeping the designations demands adhering to a strict code of ethics and maintaining a vigorous program of ongoing continuing education. NAPFA™ requires their members to receive double the number of continuing education credits than required by the CFP Board of Standards. He is also a graduate of St. Petersburg College with an A.A. degree in business.
Other financial professionals rely on Carl's knowledge and experience. He has served as an expert witness in financial mediations and has acted as an industry arbitrator for the Financial Industry Regulatory Authority (FINRA). He also works closely with several local certified public accounting firms, providing financial advice and investment management expertise to their clientele.
Carl and his family are life-long residents of the Tampa Bay area. When he is not working, Carl enjoys spending time with his wife of 45 years, Cindy, their grandchildren Aubrey Mae, Adelie Kate, Jakob Axel, Jaxen Isaak & Alice Adele.
Carl von dem Bussche is a Member of the National Association of Personal Financial Advisors

The National Association of Personal Financial Advisors (NAPFA) is a leading professional association of Fee-Only financial advisors - highly trained professionals who are committed to working in the best interests of those they serve.
NAPFA members live by three important values:
To be the beacon for independent, objective financial advice for individuals and families.
To be the champion of financial services delivered in the public interest.
To be the standard bearer for the emerging profession of financial planning.
Our Mission at Financial Guidance Group is to provide a superior level of coordinated, unbiased advice to help you achieve your financial goals, simplify your financial life and provide peace of mind through professional wealth management.
As Fee-Only advisors, we are committed to serving as your fiduciary wealth management team. This means you can count on us to always put your best interest first.

Our extensive experience in the wealth planning and investment management field, has equipped us to be of the most benefit to:
Individuals who want objective, fee-only advice that is not driven by commissions or sales fees People desiring an organized, simplified and disciplined approach to their finances
People who lack the time, knowledge, inclination, or temperament to go it alone in personal financial matters
Those who want a "second opinion" on financial issues and investment portfolios Individuals who need anything from a coordinated plan to advice on a single financial matter
Fee-Only, Fiduciary, Independent:

Three Important Criteria to Consider When Choosing a Financial Advisor.
Specialties
Comprehensive Financial Planning
Retirement Income Planning
Investment Management
College Education Planning
Tax Planning
Ideal Clients
Retirees and Near Retirees
Growing Families
Business Owners and Executives
Sudden Money Situations
Novice Investors
Working Together
In-Office Meetings
Virtual Meetings
Clearly Defined Fees
No Product Sales
Complimentary Initial Consultation
Professional Designations & Affiliations
Carl von dem Bussche is an Accredited Investment Fiduciary® (AIF)

Accredited Investment Fiduciary® (AIF®) training empowers investment professionals with the fiduciary knowledge and tools they need to serve their clients' best interests. Advisors who have earned the Accredited Investment Fiduciary designation have gone through training, met the qualifications, and passed the exam allowing use of the AIF designation and they are immediately able to demonstrate the added value that they can bring to both existing and prospective clients.
Contact

Carl von dem Bussche
Office Locations:
788 Samantha Drive
Palm Harbor, FL 34683

508 S. Margin St
Franklin, TN 37064