Carol Ringrose Alexander
CFP®, AIF®, CDFA®™, CEPS
Retirement Investment Advisors, Inc.
Executive Vice President
Carol
Ringrose Alexander
CFP®, AIF®, CDFA®™, CEPS
Retirement Investment Advisors, Inc.
Executive Vice President
As a fee-only financial planner, my goal is is to help you have worry-free income for life.
- Carol Ringrose Alexander, CFP®, AIF®, CDFA®™, CEPS
Fee-Only financial planner located in Oklahoma City, OK, serving clients locally and across the country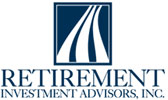 Carol Ringrose Alexander is an Oklahoma City, OK fee-only financial planner. Retirement Investment Advisors, Inc. provides comprehensive and objective financial planning to help clients organize, grow and protect their assets through life's transitions. As a fee-only, fiduciary, and independent financial advisor, Carol Ringrose Alexander is never paid a commission of any kind, and has a legal obligation to provide unbiased and trustworthy financial advice.
Carol Ringrose Alexander holds the CERTIFIED FINANCIAL PLANNER™ professional certification and has worked as a financial advisor since 2000. She helps clients identify and achieve their financial goals.
Carol also holds the Accredited Investment Fiduciary™ and Certified Divorce Financial Analyst™ professional designations. Holders of the AIF® certification have successfully completed a specialized program on investment fiduciary standards of care and subsequently passed a comprehensive examination. The CDFA™ certification requires completion of a specialized educational program in professional divorce planning offered by the Institute for Divorce Financial Analysts™. She is trained to evaluate the tax implications of dividing property and the settlement options for dividing pensions, marital property and awarding of child and spousal support. She is also a Certified Elder Planning Specialist.
Before becoming a financial advisor, Carol attained the highest certification in the field of fundraising, the Advanced Certified Fundraising Executive (ACFRE) from the Association of Fundraising Professionals. While she served as director of development for Casady School, the annual fund increased 1,050% and more than $15 million was raised through a capital campaign. In addition, she has worked with numerous nonprofit organizations as a consultant and volunteer.
She previously worked at the Presbyterian Health Foundation as director of public relations and as a reporter and columnist for The Journal Record newspaper. She received a master's degree in Spanish from Middlebury College in Vermont while studying in Madrid, Spain, and, undergraduate degrees in journalism and Spanish from Oklahoma State University.
Carol serves on the boards of Lyric Theatre, Science Museum Oklahoma, and Kids Alive. She is a member of Leadership Oklahoma, Leadership Oklahoma City and served as chairman of the board of St. Luke's United Methodist Church in 2008 and president of Oklahoma Chapter of the Association of Fundraising Professionals in 1998. She was named one of The Journal Record's Woman of the Year "50 Making a Difference" in 2010 and 2012.
Carol Ringrose Alexander is a Member of the National Association of Personal Financial Advisors

The National Association of Personal Financial Advisors (NAPFA) is a leading professional association of Fee-Only financial advisors - highly trained professionals who are committed to working in the best interests of those they serve.
NAPFA members live by three important values:
To be the beacon for independent, objective financial advice for individuals and families.
To be the champion of financial services delivered in the public interest.
To be the standard bearer for the emerging profession of financial planning.
We believe that every client has a unique situation, and that clients' needs vary. Our role is to provide our clients with greater financial independence and confidence in their investments by helping them make smart, well-informed decisions about their investments and retirement plans. Retirement Investment Advisors, Inc.'s investment strategy is to enhance our clients' successes by creating individualized, dynamic portfolios that can help optimize returns and reduce volatility. We are strategically working with quality investment management firms to execute the details of each client's personal plan.

OUR APPROACH
FIRST MEETING - INITIAL CONSULTATION
The first step in the investment process is a meeting in our office in which our financial professionals discuss a variety of matters relating to your financial situation. We will ask you to bring a list of assets (what you own) and liabilities (what you owe), copies of bank and brokerage statements and information about any other assets you may have in order to provide you with a complete financial management evaluation. We discuss your plans for the future and any special concerns you may have, such as caring for an elderly parent or minimizing taxes in the transfer of your estate. We will also share in greater detail the services offered and the fee options available with our compensation. This meeting is an opportunity to determine if we are compatible with each other. There is no charge for this initial consultation or any other meeting prior to becoming a client.
We generally meet with prospective clients on an average of three times before they sign on as a client. We believe that choosing a financial advisor is an important decision and that it should not be taken lightly.
ADVISORY PROCESS
When a decision is made to proceed, the in-depth financial advisory process begins. Our financial professionals will begin to recommend proposed strategies, not products, to your financial concerns and indicate our recommendations for your completed financial management program. On an ongoing basis throughout our relationship, we will keep you informed on all matters affecting your financial management program and provide as much education on the financial management process as you desire.
TELEPHONE COUNSELING
In the weeks and months following the implementation of your financial management program, you will receive many documents in the mail. You are encouraged to call us any time you receive something you don't understand or if you have any questions. If a major financial event occurs in your life, such as a retirement distribution, death of a loved one, change in marital status, birth of a child or grandchild, sale of a home or business, or an anticipated receipt of an inheritance, it is important that you call so we can properly plan for the event and adjust your financial management plan as necessary.
PERFORMANCE REVIEW
Generally, our financial professionals will schedule semi-annual meetings in which we will review your financial goals, measure your financial management investment performance and fine-tune your asset allocation to make sure you stay on track to achieve their goals.
Fee-Only, Fiduciary, Independent:

Three Important Criteria to Consider When Choosing a Financial Advisor.
Specialties
Comprehensive Financial Planning
Retirement Income Planning
Investment Management
College Education Planning
Tax Planning
Divorce mediation
Ideal Clients
Retirees and Near Retirees
Growing Families
Business Owners and Executives
Sudden Money Situations
Novice Investors
Working Together
In-Office Meetings
Virtual Meetings
Clearly Defined Fees
No Product Sales
Complimentary Initial Consultation
Professional Designations & Affiliations
Contact

Carol Ringrose Alexander
Office Locations:
2925 United Founders Boulevard
Oklahoma City, OK 73112