Ithaka Financial Planning, LLC
Financial Advisor
Ithaka Financial Planning, LLC
Financial Advisor
As a fee-only financial planner, my focus is to offer unbiased financial advice to help you achieve your life goals.
- Carolyn Nunez, CFP®, MBA
Fee-Only Financial Planner serving clients nationwide from offices in Fairhaven, MA and Bethesda, MD.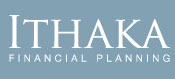 Carolyn Nunez is a
Fairhaven, MA fee-only financial planner
. Ithaka Financial Planning, LLC provides comprehensive and objective financial planning to help clients organize, grow and protect their assets through life's transitions. As a fee-only, fiduciary, and independent financial advisor, Carolyn Nunez is never paid a commission of any kind, and has a legal obligation to provide unbiased and trustworthy financial advice.
Carolyn Nunez, Principal and CERTIFIED FINANCIAL PLANNER™, holds an MBA from the Yale School of Management, and a bachelor's degree from Johns Hopkins University. Carolyn is a member of the National Association for Personal Financial Advisors (NAPFA), the leading professional association for fee-only financial advisors. She is also a member of the Financial Planning Association (FPA).
Prior to co-founding Ithaka Financial Planning, Carolyn spent over 15 years in financial services organizations including 10 years at Fannie Mae, 4 years at Resolution Trust Corporation and FDIC and several years as a consultant to the U.S. Export Import Bank and USDA Commodity Credit Corporation. Carolyn is an active community volunteer and serves as a member of the development committee at Alma Del Mar Charter School, and an active volunteer for the Unitarian Universalist Society of Fairhaven. She has also worked with the Women's Fund of Southeastern Massachusetts, the League of Women Voters and is active with the Yale Women's Alumni group.
Carolyn and Beth are dedicated to helping women and families achieve their financial and life goals.
Carolyn Nunez is a Member of the National Association of Personal Financial Advisors
The National Association of Personal Financial Advisors (NAPFA) is the country's leading professional association of Fee-Only financial advisors - highly trained professionals who are committed to working in the best interests of those they serve.
NAPFA members live by three important values:
To be the beacon for independent, objective financial advice for individuals and families.
To be the champion of financial services delivered in the public interest.
To be the standard bearer for the emerging profession of financial planning
Life Is About the Journey
At Ithaka we understand there are many paths in the journey of life. Rather than focusing solely on financial data, we take a more flexible and creative approach. We take a wider view that embraces your unique personality and preferences..
In addition, we know that goals can change not only with the ebb and flow of family, employment, and markets but also with changes of the heart. Be assured that Ithaka will help you monitor and reevaluate your goals, adjusting your plan to help you meet the changes and challenges of life.
Money Plays a Central Role
Regardless of where you are in life, it's important to know that money plays a central role in everyone's journey. How you spend or don't spend money tells a story about where you've been and where you're going.
We encourage a frank discussion about cash flow. Unlike the economy and markets, cash flow is one thing you can control. We can help you transform unplanned spending into a functional and harmonious system that keeps you on course toward your goals.
Equally important, we provide a safe environment where you can make important decisions about your journey, face hard truths, and make dreams a reality.
When done right, financial planning can help you unlock your productive energy and better use your wealth and talents to create a life rich in the experiences that you value.
Fee-Only, Fiduciary, Independent:

Three Important Criteria to Consider When Choosing a Financial Advisor.
Specialties
Comprehensive Financial Planning
Retirement Income Planning
Investment Management
College Education Planning
Tax Planning
Ideal Clients
Retirees and Near Retirees
Growing Families
Business Owners and Executives
Sudden Money Situations
Novice Investors
Working Together
In-Office Meetings
Virtual Meetings
Clearly Defined Fees
No Product Sales
Complimentary Initial Consultation
Professional Designations & Affiliations
Office Locations:
By Appointment
Fairhaven, MA

5425 Wisconsin Ave
Suite 600
Bethesda, MD 20815