Curtis Financial Planning
Financial Advisor
Curtis Financial Planning
Financial Advisor
My goal is to be a fiduciary financial partner to my female clients so they can enjoy the rest of their lives and focus on their own areas of expertise.
- Cathy Curtis, CFP®
Based in Oakland, California, Curtis Financial Planning is a fee-only financial planning firm specializing in the finances of independent women.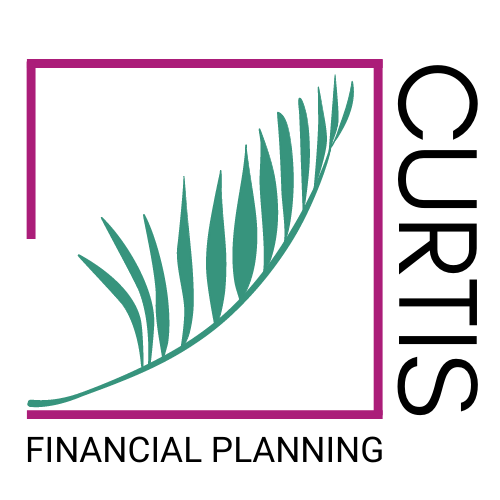 For the last two decades, Cathy Curtis has engaged her skills to help women get clarity and feel confident about their finances. She has deep experience working with women who are single, in women-led households or are women breadwinners. She works with all her clients with a holistic approach combining financial planning and investment management services.
Cathy is a CERTIFIED FINANCIAL PLANNER™. The CFP® certification is recognized as the standard of excellence for the financial planning profession. CFP® professionals have met extensive training and experience requirements, and commit to CFP Board's ethical standards that require them to put their clients' interests first.
Cathy is also dedicated to financial literacy and is an industry-recognized thought leader. She helps educate the public about personal finance topics through her position on the CNBC Financial Advisor Council, her blog, Of Independent Means and her Podcast, Financial Finesse. Her influence has been recognized by Investment News (named an Investopedia 100 Top Financial Advisor for the last five years) and by Investments News (named a "Women To Watch" in 2020).
Cathy occasionally teaches personal finance classes at Mills College in Oakland and an Assistant Adjunct Professor and stays current on personal finance topics through her affiliations with The National Association for Personal Financial Advisors (NAPFA) and the Certified Financial Planner Board of Standards (CFP®).
Cathy Curtis is a Member of the National Association of Personal Financial Advisors

The National Association of Personal Financial Advisors (NAPFA) is a leading professional association of Fee-Only financial advisors - highly trained professionals who are committed to working in the best interests of those they serve.
NAPFA members live by three important values:
To be the beacon for independent, objective financial advice for individuals and families.
To be the champion of financial services delivered in the public interest.
To be the standard bearer for the emerging profession of financial planning.
Curtis Financial Planning is an independent, fee-only financial planning and investment advisory firm located in Oakland, California, near the border of the city of Piedmont. The firm specializes in the finances of independent women. Curtis Financial Plannings's goal is to form a confidential fiduciary relationship with you – one that is bound by trust and an obligation to act in your best interest at all times.

Women Have Distinct Needs
A primary concern of women is that they will be old and poor. And the simple truth is that women do have unique planning needs. Look at these facts:
80% of American women will find themselves the sole keepers of their personal finances at some point during their lives, however, most of those women feel financially insecure, despite controlling more wealth, having more education and being more involved in financial decisions.
Women make on average 70-75% of what men make in similar occupations.
Women's careers are often interrupted by family needs, both childcare and eldercare which limits their opportunity for income growth.
50% of all women fear losing everything and becoming bag ladies
(48% of women who earn $100,000 or more annually fear this).
Two-thirds of women over age 65 rely on Social Security as their primary source of income. Consequently, women are twice as likely as men to live out their golden years at or below poverty levels.
That is why it is so vital that women plan, save, and invest for financial security: it is not money that makes people financially successful, it is time.
Fee-Only, Fiduciary, Independent:

Three Important Criteria to Consider When Choosing a Financial Advisor.
Specialties
Comprehensive Financial Planning
Retirement Income Planning
Investment Management
College Education Planning
Tax Planning
Ideal Clients
Retirees and Near Retirees
Business Owners and Executives
Sudden Money Situations
Novice Investors
Recently Widowed or Divorced
Working Together
In-Office Meetings
Virtual Meetings
Clearly Defined Fees
No Product Sales
Complimentary Initial Consultation
Professional Designations & Affiliations
Office Locations:
2655 Haverhill Drive
Oakland, CA 94611