Cheryl Sherrard
CFP®, M.A. in Gerontology
Clearview Wealth Management
Director of Planning & Sr. Financial Advisor
Cheryl
Sherrard
CFP®, M.A. in Gerontology
Clearview Wealth Management
Director of Planning & Sr. Financial Advisor
As a fee-only, fiduciary financial planner, I partner with clients to provide unbiased, comprehensive financial advice to help you achieve your life goals.
- Cheryl Sherrard, CFP®, M.A. in Gerontology
Fee Only Financial Planner Located in Charlotte, NC and Serving Clients Nationwide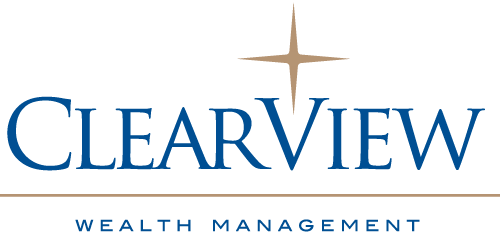 Cheryl Sherrard is a Charlotte, NC fee-only financial planner. Clearview Wealth Management works with clients in an ongoing relationship to provide comprehensive financial planning and investment management uniquely designed for their situation and goals. Our firm believes listening well is one of our greatest skills, enabling us to truly hear and understand our client's priorities and then use our knowledge and expertise to provide unbiased and trustworthy financial advice.
Cheryl Sherrard is a NAPFA-Registered Financial Advisor, a CERTIFIED FINANCIAL PLANNER™ professional, and a minority owner of Clearview Wealth Management. She serves as a Senior Financial Advisor and the Director of Planning.
With a background in mathematics, Cheryl is finely attuned to the details of the planning, using her expertise to develop customized financial plans for clients to help guide them to sound decision-making. In addition, she is also passionate about delivering exceptional client case, using her training in life planning and Stephen Ministry to better understand the dynamics of family relationships which play heavily into her client's goals and dreams.
Cheryl focuses much of her time assisting with later life issues for aging clients, including a focus on women who are aging alone. She is especially sensitive to those adult children dealing with generations of their families and the competing demands on their time and finances. She has become a vital resource to aging client families and other advisors across the United States, presenting at national conferences, as well as speaking in the community on aging topics. She has also been quoted in numerous national publications, including the Wall Street Journal and AARP and has authored an e-book entitled, "Family Conversations about Aging" to help families navigate the necessary conversations about aging.
Cheryl is an active member of the Financial Planning Association (FPA) and the National Association of Personal Financial Advisors (NAPFA). She has served on board positions for both NAPFA and the Journal of Financial Planning. Cheryl is also a member of the American Society on Aging (ASA) and the Southern Gerontological Society.
Cheryl is a graduate of the Kinder Institute's "Seven Stages to Money Maturity" workshop and is trained as a Stephen's Minister, coming alongside those in crisis situations. Cheryl recented earned a Master of Arts in Gerontology to better assist her aging clients. She is an active member of the Charlotte-Mecklenburg Aging Coalition and has been a longtime volunteer at the Charlotte Urban Ministry's "Room in the Inn" homeless ministry.
Cheryl Sherrard is a Member of the National Association of Personal Financial Advisors

The National Association of Personal Financial Advisors (NAPFA) is a leading professional association of Fee-Only financial advisors - highly trained professionals who are committed to working in the best interests of those they serve.
NAPFA members live by three important values:
To be the beacon for independent, objective financial advice for individuals and families.
To be the champion of financial services delivered in the public interest.
To be the standard bearer for the emerging profession of financial planning.
Clearview Wealth Management is a privately owned, FEE-ONLY financial planning and investment management firm in Charlotte, NC, formed with a vision of making exceptional client care and ongoing financial guidance available to a wide range of individuals.
Our credentialed advisors are dedicated to core values which keep us grounded in what is most important – providing the best possible care for our clients. Clearview Wealth Management believes in:
Commitment to a lifelong partnership with each client built on a cornerstone of trust. Clients of Clearview Wealth Management know they matter and that their advisor understands the details of their situation.
Focused expertise and technical knowledge to provide well-researched and appropriate solutions for each client. Our team members value ongoing education to strengthen and expand their areas of expertise to better meet the ongoing needs of our clients.
A customized approach to financial planning and investment management that is unique to each client and evolves as the client's priorities change over the course of their life.
A fully transparent pricing model which allows for unbiased advice with no hidden agendas. We believe clients deserve our best work, therefore we will not be swayed by incentives from others. Clients are able to trust that our advice truly is in their best interest.
A firm-wide commitment to give back to the community through volunteering, board service and charitable giving.
Fee-Only, Fiduciary, Independent:

Three Important Criteria to Consider When Choosing a Financial Advisor.
Specialties
Comprehensive Financial Planning
Later Life Planning
Retirement Income Planning
Investment Management
Tax Planning
Ideal Clients
Retirees and Near Retirees
Women Aging Alone
Business Owners and Executives
Sudden Money Situations
Senior Adults & their Families
Working Together
Complimentary Initial Consultation
In-Office or Virtual Meetings
Secure Client Vault
Clearly Defined Fees
Independent Custodial Options
Professional Designations & Affiliations
Office Locations:
6836 Carnegie Blvd
Suite 200
Charlotte, NC 28211