Sparrow Wealth Management
Financial Advisor
Sparrow Wealth Management
Financial Advisor
As a fee-only financial planner, my focus is to offer unbiased financial advice to help you achieve your life goals.
- Christopher Jones, CFP®
Fee-Only financial planner located in Hermosa Beach, CA, serving clients locally and across the country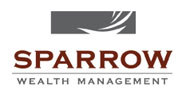 Christopher Jones is a Hermosa Beach fee-only financial planner. Sparrow Wealth Management provides comprehensive and objective financial planning to help clients organize, grow and protect their assets through life's transitions. As a fee-only, fiduciary, and independent financial advisor, Christopher Jones is never paid a commission of any kind, and has a legal obligation to provide unbiased and trustworthy financial advice.
One of the things that often gets overlooked in finance is its humanity. Helping people plan their lives and futures is filled with all sorts of human emotions. Talking about money can make people feel everything from embarrassed and anxious to inspired and hopeful. The promise and fears of financing a child's education, starting your dream business, or achieving retirement are, after all, deeply human endeavors.
My path to helping began in 1997 when I graduated with a B.S. in Economics (summa cum laude) from Brigham Young University. I started out as a management consultant for Deloitte Monitor, a top-tier Harvard consulting firm that helped corporations better position themselves in the marketplace. That work was interesting and analytical, but it quickly became apparent I wasn't helping others—I was just helping Fortune 500 companies make more money.
So I walked away. I sacrificed an "Ivy League" career track to start over as a Certified Financial Planner™. I took a 70% pay cut to learn a profession that, at the time, was struggling to find its way from selling products to being a fiduciary that put client interests first. But it paid off. I started my firm in 2001 (only 27 years old and three years out of college), and all these years later I'm proud I was one of the early adopters of the fee-only model.
After raising three daughters I eventually settled in Hermosa Beach. As a child of the 80s, I always dreamed of living in Southern California, but my East coast career and family took priority. As my career evolved, so did my longing to live near the Pacific Ocean. Now I'm enjoying the life I envisioned when young—complete with surfing, cycling, ping pong tournaments, and volleyball.
Mostly, I just consider myself a real person. I've had triumphs and defeats, business successes and setbacks, marriages and divorces. I'm vulnerable and open. I'm empathetic, accessible, approachable. It's these experiences that have made all the difference in understanding others and connecting with them in a genuine way.
This company I've built over the decades lets me work from home or anywhere with internet service. I don't have to wear a suit and tie and pretend to be someone I'm not. No sales, no agenda, no fear. I'm lucky and grateful to serve others and positively impact lives. It remains my passion and calling. I work every day to help my clients find theirs, so they can discover personal and financial fulfillment on their terms.
Christopher Jones is a Member of the National Association of Personal Financial Advisors

The National Association of Personal Financial Advisors (NAPFA) is a leading professional association of Fee-Only financial advisors - highly trained professionals who are committed to working in the best interests of those they serve.
NAPFA members live by three important values:
To be the beacon for independent, objective financial advice for individuals and families.
To be the champion of financial services delivered in the public interest.
To be the standard bearer for the emerging profession of financial planning
Searching for peace and freedom in your financial life? Ready to partner with a financial advisor who is genuinely invested in your unique story and life goals?
SPARROW WEALTH MANAGEMENT provides low-cost investment management and fee‑only financial planning services. Based in Hermosa Beach, CA, we harness the flexibility of virtual and remote technology to serve a diverse set of clients nationwide.
We empower people to take control of their financial lives and live authentically.
Whether you're a business, established family, new couple, or someone who feels the finance world has made you invisible, we embrace inclusivity and respect across all walks of life.
How is a fee‑only financial advisor different? Unlike commission and fee-based advisors, we do not accept compensation or financial incentives that bias our recommendations."
We act as a trusted fiduciary by putting your best interests first.
Sparrow Wealth Management has no minimum account size for investments. We also offer lower fees than most competitors–especially major banks and brokerage firms.
Don't put off fulfilling your financial peace any longer. Live a life of freedom.
Fee-Only, Fiduciary, Independent:

Three Important Criteria to Consider When Choosing a Financial Advisor.
Specialties
Comprehensive Financial Planning
Retirement Income Planning
Investment Management
College Education Planning
Tax Planning
Ideal Clients
Retirees and Near Retirees
Growing Families
Business Owners and Executives
Sudden Money Situations
Novice Investors
Working Together
In-Office Meetings
Virtual Meetings
Clearly Defined Fees
No Product Sales
Complimentary Initial Consultation
Professional Designations & Affiliations
Christopher Jones is a NAPFA-Registered Financial Advisor

The National Association of Personal Financial Advisors (NAPFA) is a leading professional association of Fee-Only financial advisors—highly trained professionals who are committed to working in the best interests of those they serve.

Christopher Jones is a CERTIFIED FINANCIAL PLANNER™ Professional - Click for Verification

CFP® professionals are held to strict ethical standards to ensure financial planning recommendations are in your best interest. What's more, a CFP® professional must acquire several years of experience related to delivering financial planning services to clients and pass the comprehensive CFP® Certification Exam before they can use the CFP® designation.

Sparrow Wealth Management is an Approved Dimensional Funds Advisor

Dimensional Fund Advisors is a leading global investment firm that has been translating academic research into practical investment solutions since 1981. Guided by a strong belief in markets, the firm builds and implements strategies to help clients pursue higher expected returns. An enduring philosophy, strong client commitment, and deep working relationships with the academic community underpin Dimensional's approach to investing and form the foundation for new strategies.
Contact

Christopher Jones
Office Locations:
By Appointment Only
Hermosa Beach, CA 90254