Courtney Ranstrom
CFP®, MBA
Trailhead Planners, LLC
Co-Founder, Financial Planner
Courtney
Ranstrom
CFP®, MBA
Trailhead Planners, LLC
Co-Founder, Financial Planner
As a fee-only financial planner, my focus is to offer holistic, tax-focused financial advice to help you achieve your life goals.
- Courtney Ranstrom, CFP®, MBA
Fee-Only financial planner located in Portland, OR, serving clients locally and across the country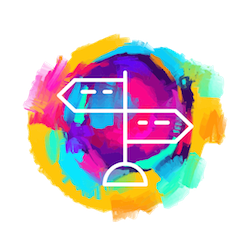 Courtney Ranstrom is a Portland, OR fee-only financial planner. Trailhead Planners, LLC provides comprehensive and objective financial planning to help clients organize, grow and protect their assets through life's transitions. As a fee-only, fiduciary, and independent financial advisor, Courtney Ranstrom is never paid a commission of any kind, and has a legal obligation to provide unbiased and trustworthy financial advice.
One of the questions Courtney Ranstrom asks herself and her clients - what does wealth mean to you? In many cases, wealth has nothing to do with money but with how we find fulfillment in our lives. Courtney does not believe in imposing arbitrary standards of wealth onto her clients. Rather, she wants her clients to understand what wealth means to them and how they can achieve their version of wealth. Her conversations with her clients are not just about money, they are about building a financial life plan tailored to each client's values, resources, and ongoing life goals.

Courtney has worked in the wealth management industry since 2009 and is a Certified Financial Planner®. Prior to that, she worked as an internal auditor in both government and a publicly-traded company. She received a Master in Business Administration from Willamette University in 2005.

Courtney lives in Portland, Oregon, with her husband, two daughters, and two Cardigan Corgis. When not working, you can find her reading books and watching Kung Fu Panda with her kids, walking around their Central Eastside neighborhood, drinking coffee, and eating dark chocolate.
Courtney Ranstrom is a Member of the National Association of Personal Financial Advisors

The National Association of Personal Financial Advisors (NAPFA) is a leading professional association of Fee-Only financial advisors - highly trained professionals who are committed to working in the best interests of those they serve.
NAPFA members live by three important values:
To be the beacon for independent, objective financial advice for individuals and families.
To be the champion of financial services delivered in the public interest.
To be the standard bearer for the emerging profession of financial planning.
Guiding busy professionals and retirees toward wealth through holistic, tax-focused financial planning.
In today's world, it's difficult for busy, career-focused professionals to navigate their way to retirement.
Navigating volatile markets, changing tax laws, annual employee benefit elections, social security and pension decisions, multiple retirement accounts, education costs for children or grandchildren – these are just a sample of the issues that you'll be facing. On top of this, it seems that every "financial advisor" you meet with is trying to sell you something.
It shouldn't be so difficult.
Trailhead Planners operates with a simple mission: To provide comprehensive, tax-focused financial expertise to career-focused professionals and retirees looking for real advice, not product-sales.
No commissions. No sales targets. Simply advice.
There are an endless number of decisions you need to make that impact your finances. These decisions are also connected, even if you don't always realize it. For example, your portfolio impacts the amount of taxes you will pay each year, your tax situation impacts the employee benefit elections you should make, and your employee benefit options impact how much insurance you should purchase. Too often, inappropriate or biased advice spills over to other areas of your finances, which is why I firmly believe the following:
Effective financial advice must be comprehensive, it must be tax-focused, and it should come from an advisor who is a fee-only fiduciary.
Fee-Only, Fiduciary, Independent:

Three Important Criteria to Consider When Choosing a Financial Advisor.
Specialties
Socially Responsible Investing
Comprehensive Financial Planning
Retirement Income Planning
College Education Planning
Tax Planning
Investment Management
Ideal Clients
Retirees and Near Retirees
Medical Professionals
Corporate and Tech Executives
Sudden Money Situations
Working Together
In-Office Meetings
Virtual Meetings
Clearly Defined Fees
No Product Sales
Complimentary Initial Consultation
Professional Designations & Affiliations
Courtney Ranstrom is a NAPFA-Registered Financial Advisor

The National Association of Personal Financial Advisors (NAPFA) is a leading professional association of Fee-Only financial advisors—highly trained professionals who are committed to working in the best interests of those they serve.

Courtney Ranstrom is a CERTIFIED FINANCIAL PLANNER™ Professional - Click for Verification

CFP® professionals are held to strict ethical standards to ensure financial planning recommendations are in your best interest. What's more, a CFP® professional must acquire several years of experience related to delivering financial planning services to clients and pass the comprehensive CFP® Certification Exam before they can use the CFP® designation.

Courtney Ranstrom is a Member of the XY Planning Network

The XY Planning Network is the leading organization of fee-only financial advisors who are focused on working with Generation X and Generation Y clients. Our mission is to connect consumers with best-in-class financial advisors who specialize in working with clients just like you.
Contact

Courtney Ranstrom
Office Locations:
314 NE 19th Ave
Portland, OR 97232