Curt Stowers
CFP®, PhD, MS
F5 Financial Planning
Financial Advisor
Curt
Stowers
CFP®, PhD, MS
F5 Financial Planning
Financial Advisor
As a fee-only financial planner, my focus is to offer unbiased financial advice to help you achieve your life goals.
- Curt Stowers, CFP®, PhD, MS
Fee-Only Financial Planner serving the Naperville, IL area and clients across the nation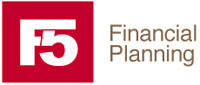 Curt Stowers is a
Naperville, Il fee-only financial planner
. F5 Financial Planning provides comprehensive and objective financial planning to help clients organize, grow and protect their assets through life's transitions. As a fee-only, fiduciary, and independent financial advisor, Curt Stowers is never paid a commission of any kind, and has a legal obligation to provide unbiased and trustworthy financial advice.
F5 Financial Planning was established to help individuals find balance in their lives. Balance between Faith, Friends & Family, Fitness, and Finance. The principal of F5FP, Curt Stowers, draws on a wealth of personal experiences to help provide guidance to those that choose to work with F5FP. Some background on Curt Stowers:
Curt was born in Orlando, Florida and has lived in over twenty different locations over his lifetime.
He started working at 16 years of age and balanced sports, an active social life, and studies through out high school managing to earn three varsity letters, participate in championship scholastic teams, and graduate at the top of his class.
He spent nine years at the University of Illinois where he earned his BS, MS, and PhD degrees in Industrial Engineering. During his time at the University he remained active in athletics (participating in numerous intramural championship teams). More importantly, he met his wife Sonya during his freshman year. They've been happily married for over 26 years.
Curt and Sonya have been blessed with three children who are happy, healthy, and successful.
From 1993 to 2012 Curt was employed with Caterpillar. During that time he worked in inventory management, project management, commercial management, operations management, purchasing and business development.
In 2013 Curt made the transition to working as a financial planner full time. During 2013 he managed over $100M in portfolio assets and developed/administered financial plans for over 50 families in Naperville and the surrounding area.
The family has had the chance to live in Peoria, Chicago, Denver and twice overseas — first in Dubai, United Arab Emirates; and, more recently in Brussels, Belgium.
Curt loves to participate in a variety of activities. For over 15 years he was a successful competitive fisherman, he's become an avid golfer who proudly boasts of several sub-80 rounds, and has spent years coaching youth sports. Curt enjoys swimming, biking, and running an has been know to participate in sprint distance triathlons.
Along the way, Curt and Sonya developed and opened a successful Subway franchise.
Curt's diverse professional and personal experiences combined with working with individuals from multiple cultures and backgrounds enable him to offer guidance on a wide variety of topics.
Curt has always been fascinated with finances and several years ago began exploring the possibility of offering a financial planning services company that would help families achieve their goals. In mid-2011, he took steps to turn the dream in to reality. F5FP works with families to develop a vision of their future — a vision balancing the "5 F's" that are critical to a families' well being. We are a fee only financial planning service. We look to help you build a plan that integrates all the key elements of your life — faith, friends and family, fitness and finance. We look forward to establishing a long and mutually beneficial relationship.
Curt Stowers is a Member of the National Association of Personal Financial Advisors
The National Association of Personal Financial Advisors (NAPFA) is the country's leading professional association of Fee-Only financial advisors - highly trained professionals who are committed to working in the best interests of those they serve.
NAPFA members live by three important values:
To be the beacon for independent, objective financial advice for individuals and families.
To be the champion of financial services delivered in the public interest.
To be the standard bearer for the emerging profession of financial planning
F5 Financial Planning provides fee only financial planning services to Naperville, Plainfield, Bolingbrook, Aurora, Oswego, Geneva, St. Charles, Wheaton, Glen Ellyn, Lisle, Chicago and the surrounding communities. Curt Stowers is a fee only financial planner. He has passed the CFP® examination. Contact or visit Curt at his Naperville location.
First Your Goals
F5 Financial Planning provides comprehensive fee only financial planning services. We work with our clients to define their goals — both short and long term. After that we help them with cash flow management, tax planning, insurance/risk management, education planning, estate planning, and investment management.
Next Your Future
Once we have understood your goals and gathered all of the quantitative information on the challenges you are facing, we provide you with a roadmap to your financial future. Our proven solutions are based on first hand experiences. There's nothing theoretical about them. They capture the reality of your current and your future situation.
We Are Right There Beside You
Financial planning is complex. Unless you focus on the topic every day, it's easy to become confused and make the wrong decision at the worst possible time. We monitor your situation regularly and make sure that the plan we build for you is executed in a timely and consistent manner. We are always available to provide you support if – and when! — things change.
Providing You Value
You have worked hard to get to where you are at financially. We have the experience, tools, and partners to make sure that you get the results that you deserve. We simplify the complexity, build the plan, and oversee its execution.
A Unique Business Model
As a fee only advisor, we never sell any products or collect any commissions for our services. All of our compensation comes directly from you the client. This model ensures that we always put your interests first. Less than 6% of financial advisors use the fee-only model. We are proud to offer you this what we feel is the service that all families deserve.
Next Steps
We are happy to sit down with you and discuss your situation during a no-cost, no-obligation meeting. We built our firm on the principle that helping others succeed is more important than anything else. Would you like us to help you build the plan to reach your goals?
Fee-Only, Fiduciary, Independent:

Three Important Criteria to Consider When Choosing a Financial Advisor.
Specialties
Comprehensive Financial Planning
Retirement Income Planning
Investment Management
College Education Planning
Tax Planning
Ideal Clients
Retirees and Near Retirees
Growing Families
Business Owners and Executives
Sudden Money Situations
Novice Investors
Working Together
In-Office Meetings
Virtual Meetings
Clearly Defined Fees
No Product Sales
Complimentary Initial Consultation
Professional Designations & Affiliations
Curt Stowers is a NAPFA-Registered Financial Advisor

The National Association of Personal Financial Advisors (NAPFA) is the country's leading professional association of Fee-Only financial advisors—highly trained professionals who are committed to working in the best interests of those they serve.

Curt Stowers is a CERTIFIED FINANCIAL PLANNER™ Professional - Click for Verification

CFP® professionals are held to strict ethical standards to ensure financial planning recommendations are in your best interest. What's more, a CFP® professional must acquire several years of experience related to delivering financial planning services to clients and pass the comprehensive CFP® Certification Exam before they can use the CFP® designation.
Office Locations:
50 SOUTH MAIN STREET
Suite 200
Naperville, IL 60540