Prosperity Planning, Inc.
Partner & Wealth Manager
Prosperity Planning, Inc.
Partner & Wealth Manager
I help clients transform their success into prosperity through a personalized blueprint that includes financial, tax, investment, and business planning strategies.
- Dan Reiter, CFP®, CPA
Fee-only financial advisor in Kansas City, MO, serving pre-retirees, divorcees, business owners and entrepreneurs, and high-income women.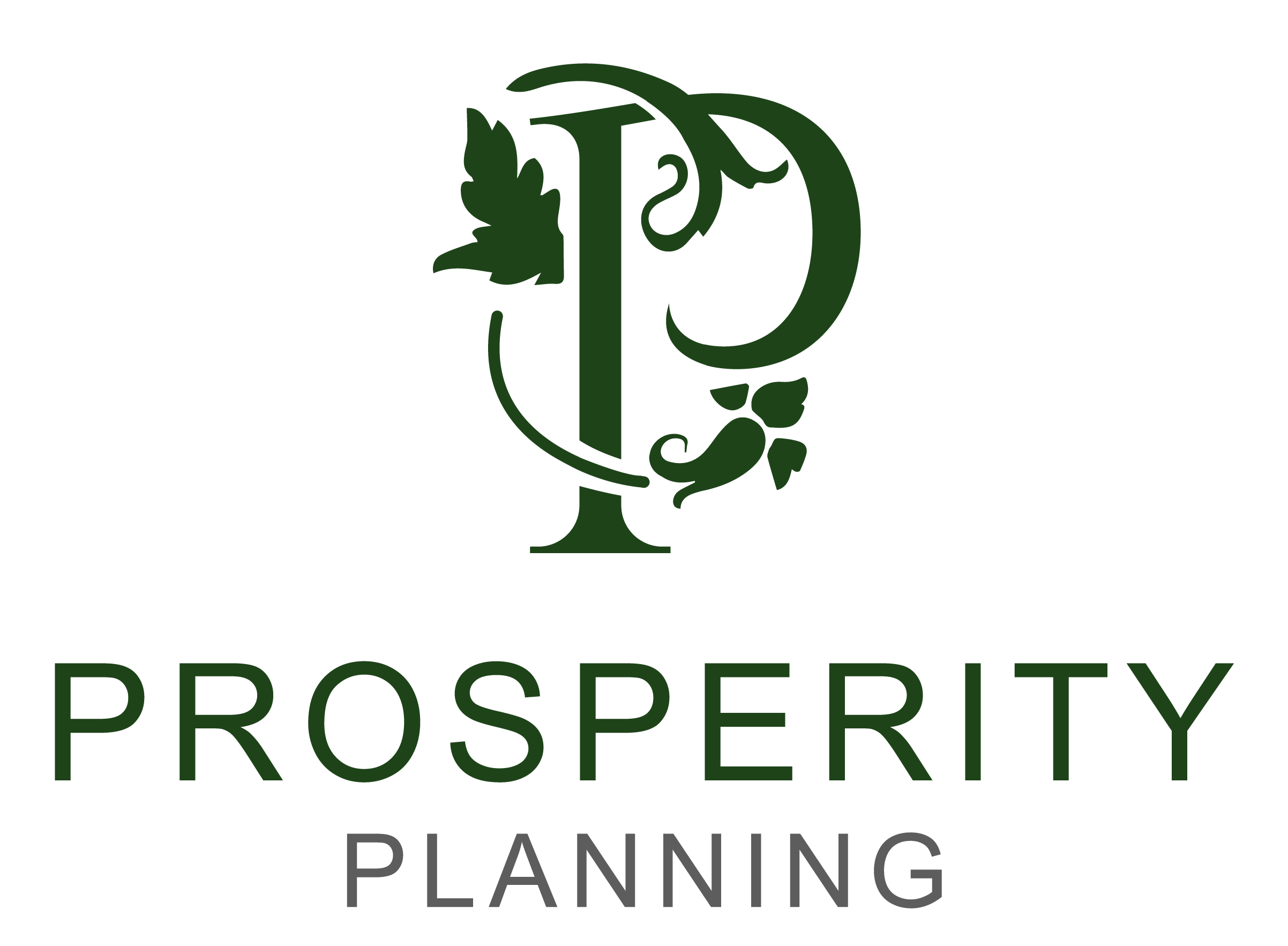 Dan Reiter is a Kansas City, MO fee-only financial planner. Prosperity Planning provides fee-only, fiduciary advice that is tax-focused and comprehensive. We serve with both "smarts" and "heart," combining our experience, knowledge, and continuing education with genuine care and compassion for you.
As Partner and Wealth Manager, Dan Reiter, CFP®, CPA, provides oversight and training in the Prosperity Planning Blueprint™ and Prosperity Business Blueprint™, our structured planning processes for high-net-worth families and businesses. With the assistance of other team members, he helps implement these processes for clients while employing sophisticated financial, tax, investment, and business planning strategies.
Dan got his career inspiration when he realized the tremendous gap between what people know about finances and what it really takes to be financially successful in the long term. His family members' experiences with commissioned salespeople made him realize how essential fee-only, fiduciary advice is. Now Dan applies his expertise as a CERTIFIED FINANCIAL PLANNER™ professional and licensed CPA to providing fee-only, fiduciary planning for business owners and other high-net-worth clients with complex finances.
Outside of the office, Dan is a course developer and adjunct instructor in the Personal Financial Planning program at Park University. There, he teaches both retirement and income tax planning as part of the CFP Board-approved education program for aspiring CFP® professionals. In addition, the Weston, MO resident loves time with his wife and two girls, either outdoors at a park or indoors on movie nights complete with popcorn.
EDUCATION AND CERTIFICATIONS
CERTIFIED FINANCIAL PLANNER™, CFP Board of Standards
Certified Public Accountant
Pursuing Master of Science, Taxation, Golden Gate University
Master of Science, Personal Financial Planning, Kansas State University
Graduate Certificate in Financial Therapy, Kansas State University
Bachelor of Science, Business Administration and Accounting, Park University
Certified Value Growth Analyst (CVGA), Corporate Value Metrics
Certified Exit Planner (CExP), Business Enterprise Institute
MEMBERSHIPS AND COMMUNITY INVOLVEMENT
Member, Financial Planning Association (FPA)
Member, Fee-Only Network
Member, American Institute of Certified Public Accounts (AICPA)
Treasurer and Board Member, The Calling Community Church
Dan Reiter is a Member of the National Association of Personal Financial Advisors

The National Association of Personal Financial Advisors (NAPFA) is a leading professional association of Fee-Only financial advisors - highly trained professionals who are committed to working in the best interests of those they serve.
NAPFA members live by three important values:
To be the beacon for independent, objective financial advice for individuals and families.
To be the champion of financial services delivered in the public interest.
To be the standard bearer for the emerging profession of financial planning.
At Prosperity Planning, we help transform your success into something even better -- prosperity. Prosperity is the peace of mind of knowing all the moving pieces of your finances have been optimized. Prosperity means you can enjoy the financial freedom you have worked so hard to attain.
We are a team of CERTIFIED FINANCIAL PLANNER™ (CFP®) professionals based in Kansas City, Missouri, working with people just like you -- savvy individuals seeking expert advice from a trusted professional. In addition, our in-house Certified Public Accountant (CPA) provides tax planning across all areas of your wealth so that you can use after-tax dollars more effectively.
Our process is centered around your Prosperity Planning Blueprint™ where every recommendation is in writing and customized to your unique needs. In developing your Blueprint, our team collaborates with you to discover your vision of prosperity, then develops a comprehensive plan to transform that vision into reality. We provide accountability, expertise, and encouragement. Even more, we guide you every step of the way in carrying out your plan.
Fee-Only, Fiduciary, Independent:

Three Important Criteria to Consider When Choosing a Financial Advisor.
Specialties
Comprehensive Financial Planning
Retirement Income Planning
Investment Management
College Education Planning
Tax Planning
Employee Benefits Review
Advice on Stock Options and Restricted Stock
Charitable Giving Strategies
Ideal Clients
Retirees and Near Retirees
Business Owners and Executives
Divorcees
Entrepreneurs
High-Income Women
Working Together
In-Office Meetings
Virtual Meetings
Clearly Defined Fees
No Product Sales
Complimentary Initial Consultation
Professional Designations & Affiliations
Office Locations:
1805 NW Platte Road
Suite 100
Kansas City, MO 64150