SC Capital Advisors
Wealth Advisor, Chief Investment Officer
SC Capital Advisors
Wealth Advisor, Chief Investment Officer
As a fee-only financial planner, my focus is to offer unbiased financial advice to help you achieve your life goals.
- Dana Crosby, CFA, CFP®
Fee-Only financial planner located in Rancho Mirage, CA, serving clients locally and across the country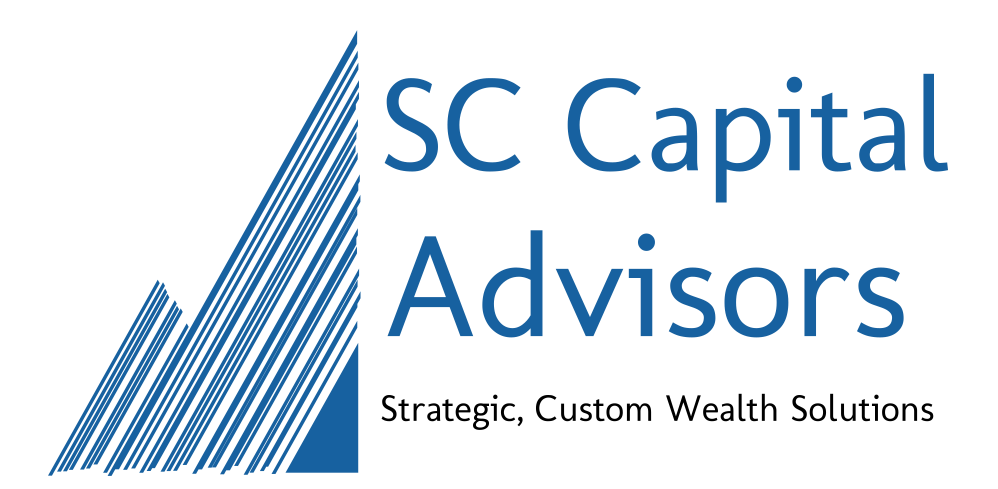 Dana Crosby is a Rancho Mirage, CA fee-only financial advisor serving clients locally and across the country. SC Capital Advisors provides comprehensive financial planning to help long-term oriented investors in the Coachella Valley organize, grow and protect their assets through life's transitions. As a fee-only, fiduciary, and independent financial advisor, Dana Crosby is never paid a commission of any kind, and has a legal obligation to provide unbiased and trustworthy financial advice.
Dana Crosby's passion for finance and investing began as a U.S. Air Force Officer trainee in 1987. An instructor, discussing life after training school, encouraged his student trainees to "always pay yourself first" with every single paycheck, invest it, and leave it alone. Following his advice, Dana quickly learned the power of compounding returns and became engrossed in everything financial. While still on active duty, he began a Master's degree program in finance concentrating in investments, which he completed in 1992.
After serving eight years in the U.S. Air Force, primarily as an instructor navigator, Dana separated from active-duty military in 1992 and began a career as a financial consultant with a major securities firm in 1993 in the San Francisco Bay Area.
Dana has worked with independent, fee-only advisor firms since 1996. He was assistant portfolio manager and research analyst for seven years with a firm managing $250 million in client assets and serving high-net-worth families and pension and profit-sharing plans. Dana also served as senior portfolio analyst for four years with a firm providing portfolio management services to a nation-wide force of fee-based investment advisors and managing $5 billion in assets. Prior to joining SC Capital Advisors as a partner in 2011, Dana founded Global Portfolio Dimensions, Inc., an advisor practice he merged with SC Capital Advisors.
Throughout his professional life, Dana's quest for knowledge never abated. He has earned two of the most sought-after certifications in the financial industry, the Chartered Financial Analyst® and CERTIFIED FINANCIAL PLANNER TM designations. He is a member of the Chartered Financial Analyst Society of Los Angeles and the CFA Institute. Dana is actively involved in his community through the Rotary Club of Rancho Mirage and the Palm Springs Air Force Association. He is a board member of the Boys and Girls Club of the Coachella Valley and serves as chair for the club's investment committee. He officiates high school football and basketball in southern California's Coachella Valley.
FUN FACTS
Favorite Movies: Wall Street, Pulp Fiction, True Romance
Favorite Food: Steak and eggs, burritos, and I'm a craft beer geek
Downtime hobbies: Hiking, golf, pickleball, and all-around gym rat
Favorite place: Yosemite National Park
Home: I live in Rancho Mirage, CA, with my wife Michelle and dog Casie
AN INSTITUTIONAL INVESTMENT PHILOSOPHY FOR INDIVIDUALS AND FAMILIES
At SC Capital Advisors, we understand the unique challenges that come with managing wealth. For nearly 30 years, we have served as a trusted partner of individuals and families, providing wealth management guidance and solutions based on a thorough understanding of each client's situation and goals.
We bring experience and proven expertise to bear on every aspect of a client's wealth—from accumulation and growth through preservation and distribution.
By taking an objective and proactive approach that reflects the nuances and complexities of each situation, we continue to build trusted relationships.
SC Capital Advisors is a 100% fee-only fiduciary firm. We sell no products for commissions. Our fees are fixed or asset-based only.
Fee-Only, Fiduciary, Independent:

Three Important Criteria to Consider When Choosing a Financial Advisor.
Specialties
Comprehensive Financial Planning
Retirement Income Planning
Investment Management
Tax and Estate Planning
Business Succession Planning
Philanthropy
Ideal Clients
Retirees and Near Retirees
Growing Families
Business Owners and Executives
Sudden Money Situations
Novice Investors
Working Together
In-Office Meetings
Virtual Meetings
Clearly Defined Fees
No Product Sales
Complimentary Initial Consultation
Professional Designations & Affiliations
Dana Crosby is a CERTIFIED FINANCIAL PLANNER™ Professional - Click for Verification

CFP® professionals are held to strict ethical standards to ensure financial planning recommendations are in your best interest. What's more, a CFP® professional must acquire several years of experience related to delivering financial planning services to clients and pass the comprehensive CFP® Certification Exam before they can use the CFP® designation.

Dana Crosby is a holder of the right to use the Chartered Financial Analyst® designation

The CFA Program is the most respected and recognized investment management designation in the world with less than 200,000 charterholders globally.

This advisor has earned the Chartered Financial Analyst® designation (CFA® charter) by passing all three of the CFA exams and gaining relevant industry experience, demonstrating their mastery of the investment analysis and decision-making skills most needed in the global investment management profession.

Dana Crosby is a Member of the CFA Institute

The CFA Institute is a global, not-for-profit organization comprising the world's largest association of investment professionals. With more than 170,000 members and 150 regional societies around the world, the organization is dedicated to developing and promoting the highest educational, ethical, and professional standards in the investment industry.
Office Locations:
41-750 Rancho Las Palmas Dr.
Rancho Mirage, CA 92270