Rowan Financial, LLC
President | Real Estate Investor | Speaker
Rowan Financial, LLC
President | Real Estate Investor | Speaker
As a fee-only financial advisor, I am ready to be part of your team to help you continue to pursue your dreams of full-time entrepreneurship, real estate investing or financial freedom and create the life you were meant to lead!
- Dave Rowan, CFP®, MBA
Balanced, comprehensive and unbiased financial advice.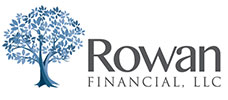 Hi! I'm Dave Rowan, CFP®, MBA. I am a fee-only financial planner and real estate investor. We help professionals, real estate investors and entrepreneurs grow, organize and protect their wealth. And, ultimately, we love being a part of the team that enables you to continue to pursue your dreams of full-time entrepreneurship, real estate investing or financial freedom and create the life you were meant to lead!
I am especially passionate about helping professionals transition from a day job to full-time entrepreneurship. I founded Rowan Financial in 2011 as a side-hustle while continuing to work a full-time corporate job for the next six years. Through lots of hard work, a mix of traditional and real estate investments, and support from family and friends, I left my day job in 2017 and now love helping fellow entrepreneurs and real estate investors to successfully navigate this transition as well.
Our clients are:
– Professionals considering a real estate or other side hustle to transition out of a day job
-- People who want a fee-only advisor to help them invest in the stock market AND real estate
-- Busy professionals looking to start with a more passive approach to real estate investment
-- Real estate investors looking for coaching on real estate partnership formation or private lending.
-- Rental property investors looking for a fee-only, comprehensive financial plan
-- People with inherited rental property
As a fee-only fiduciary firm, we work for you, not for Wall Street. That's why our fees are inclusive and transparent.
We help people virtually nationwide and in-person in the Lehigh Valley, Philadelphia, and surrounding suburbs. Interested in learning more? Book a Get Acquainted Call today.
At Rowan Financial, our mission is to empower entrepreneurs & professionals to create the life they have always wanted to live. A life characterized by creating deep relationships and joyful memories with family and friends, passionately pursuing business and professional goals and leaving a lasting, positive impact on their local and global communities.
Fee-Only, Fiduciary, Independent:

Three Important Criteria to Consider When Choosing a Financial Advisor.
Specialties
Real Estate Investing
Comprehensive Financial Planning
Retirement Plans for Individuals and Small Business Owners
Financial Advice for Career & Life Transitions
Impact Investing
Investment Management
Ideal Clients
Real Estate Investors
Professionals with a Side Hustle
Retirees and Near Retirees
People in Career or Personal Transition
Micro / Small Business Owners
Independent Contractors
Working Together
Getting to Know What Really Matters to You
Virtual Meetings
In-Person Meetings
Clearly Defined Fees
No Product Sales
Complimentary Initial Consultation
Professional Designations & Affiliations
Dave Rowan is a CERTIFIED FINANCIAL PLANNER™ Professional - Click for Verification

CFP® professionals are held to strict ethical standards to ensure financial planning recommendations are in your best interest. What's more, a CFP® professional must acquire several years of experience related to delivering financial planning services to clients and pass the comprehensive CFP® Certification Exam before they can use the CFP® designation.

Dave Rowan is a Member of the XY Planning Network

The XY Planning Network is the leading organization of fee-only financial advisors who are focused on working with Generation X and Generation Y clients. Our mission is to connect consumers with best-in-class financial advisors who specialize in working with clients just like you.
Office Locations:
By Appointment
and Virtual
Bethlehem, PA 18020