Horizons Wealth Management
Financial Advisor
Horizons Wealth Management
Financial Advisor
As a fee-only financial planner, my focus is to offer unbiased financial advice to help you achieve your life goals.
- David Hunter, CFP®
Fee-Only Certified Financial Planner Serving Clients from Offices in Asheville, NC and Greenville, SC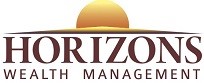 David Hunter is a Registered Financial Advisor of the National Association of Personal Financial Advisors (NAPFA), the nation's premier organization of comprehensive Fee-Only advisors. He has been recognized as a CERTIFIED FINANCIAL PLANNER™, since 2004 and has been working as a financial planner since 2002. He holds a Bachelor of Science degree in Business Administration with a focus in Financial Planning from Western Carolina University, where he serves on the Finance Advisory Board.
David attended Western Carolina on a full athletic scholarship where he played quarterback for the Catamounts. During his college career he excelled both on and off the field, and he contributes much of his success as a financial planner to the discipline and perseverance he learned as a student athlete.
David is an outgoing individual who works diligently to develop strong relationships with every client. He listens carefully to clients' financial concerns, fears, goals, and future plans so he can identify clients' needs and create sound solutions. He has almost two decades of experience assisting clients with every aspect of financial planning, such as, asset management, retirement planning, tax planning, and estate planning.
David enjoys leading clients through goal setting and then implementing their financial and investment plans. Because he wants clients to get the most comprehensive service, he also works closely with clients' other professionals, such as their attorneys and accountants. One of his passions is helping clients transition into a comfortable retirement.
David was married in 2002 to Misty, who is an educator employed with Buncombe County Schools. They have one child, Sadie Jo, who attends middle school. David was raised in the small mountain town of Brevard, NC, located in Transylvania County. He and his family currently reside in the North Asheville area.
In his free time, he enjoys strength training, reading John Grisham novels and coaching his daughter in little-league sports. He loves being outdoors playing golf, fishing, or relaxing by the lake. David is an ESPN junkie and follows most all sports. He is a devoted college football fan and enjoys game days tailgating and watching games with friends and family. He's even been known to win a few corn-hole tournaments.
David Hunter is a Member of the National Association of Personal Financial Advisors

The National Association of Personal Financial Advisors (NAPFA) is a leading professional association of Fee-Only financial advisors - highly trained professionals who are committed to working in the best interests of those they serve.
NAPFA members live by three important values:
To be the beacon for independent, objective financial advice for individuals and families.
To be the champion of financial services delivered in the public interest.
To be the standard bearer for the emerging profession of financial planning.
Are you ready to simplify your financial life with a straight forward plan? Are you not sure how or if your investments are working together? Are you preparing for your retirement? If so, you are in the right place! We would love to show you how we assist our clients with these very same issues…

Fee-Only:
As an independent fee-only firm , we can provide completely objective advice and services to our clients. We have no financial incentive to recommend one investment over another. Instead, we strive to recommend the best investment for your situation.

Team Approach:
There aren't too many firms you can retain that allow you to work hand-in-hand with more than one advisor. At HWM, we take a true team approach to working with our clients. We believe in the adage that "two heads are better than one." Glen and David work together to develop financial plans and manage investments. Most of the time, both Certified Financial Planners are available to address your financial planning and investment needs.

We have time and resources to individualize/customize each client's financial plan and investments. Our lower advisor to client ratio will ensure that your needs are met in a prompt manner. For example, some advisors serve thousands of clients, limiting strategic investment research, innovative planning, efficiency, and personal relationships.

Longevity:
Many other potential advisors will retire before you expire. Think of a relationship with HWM as a long-lasting solution. We feel that our age ranges provide you the perfect balance of experience and longevity. Our careers should be going strong to see you through retirement and possibly transition to working with your family's next generation. This can be a powerful asset preventing you, your spouse, and your family from needing to start over building a new advisor relationship later in life.

We strive to treat every individual with respect, fairness, and integrity. Because of our high standards, we are confident our knowledge, skills, and superior quality services will become evident over time.

Our services range from one-time consultations to review a client's financial situation to detailed financial planning, investment management and 401k services. Whatever the scope of the relationship, we seek to provide trustworthy, professional counsel tailored to fit each individual's unique circumstances.
Fee-Only, Fiduciary, Independent:

Three Important Criteria to Consider When Choosing a Financial Advisor.
Specialties
Comprehensive Financial Planning
Retirement Income Planning
Investment Management
College Education Planning
Tax Planning
Ideal Clients
Retirees and Near Retirees
Growing Families
Business Owners and Executives
Sudden Money Situations
Novice Investors
Working Together
In-Office Meetings
Virtual Meetings
Clearly Defined Fees
No Product Sales
Complimentary Initial Consultation
Professional Designations & Affiliations
David Hunter is a NAPFA-Registered Financial Advisor

The National Association of Personal Financial Advisors (NAPFA) is a leading professional association of Fee-Only financial advisors—highly trained professionals who are committed to working in the best interests of those they serve.

David Hunter is a CERTIFIED FINANCIAL PLANNER™ Professional - Click for Verification

CFP® professionals are held to strict ethical standards to ensure financial planning recommendations are in your best interest. What's more, a CFP® professional must acquire several years of experience related to delivering financial planning services to clients and pass the comprehensive CFP® Certification Exam before they can use the CFP® designation.
Office Locations:
82 Patton Ave
Suite 210
Asheville, NC 28801

220 N. Main Street
Suite 500
Greenville, SC 29601