Deborah W. Ellis
CFP®, MBA, CRPC®
Cogent Independent Advisors, Inc.
Vice President of Financial Planning
Deborah W.
Ellis
CFP®, MBA, CRPC®
Cogent Independent Advisors, Inc.
Vice President of Financial Planning
As a fee-only financial planner, my focus is to offer unbiased financial advice to help you achieve your life goals.
- Deborah W. Ellis, CFP®, MBA, CRPC®
Fee-Only financial planner registered in Granada Hills, CA, Honolulu, HI, and Parker, CO serving clients locally and across the country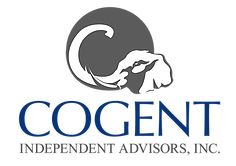 As a certified financial planner and international bestselling author Deborah W. Ellis exemplifies the Cogent Way. She has the education, life experience, and knowledge of constant changes in the financial landscape to help clients in identifying and attaining their financial goals. She's seen how devastating a lack of fundamental financial knowledge can be for individuals, families and businesses. She believes that, like anything expected to grow and thrive, money must be cared for and nurtured. Without the proper guidance, financial wealth may not necessarily mean financial well-being. She is an advocate of financial empowerment for all.
She is proud to have worked in all phases of film and television production over the years but was moved by what she experienced to offer clients a source for financial guidance. To this end, she combined her financial knowledge with her creativity and her commitment to integrity, transparency and ongoing education to pursue her career as a Certified Financial Planner. Deborah earned her MBA in Investments, Finance and Economics from Pepperdine University Malibu, California and her Bachelor's Degree in Art from the University of California, Los Angeles. She completed the requirements to sit for the Certified Financial Planner (CFP®) exam at Colorado College of Financial Planning, where she also earned her Charter Retirement Planning Counselor designation.
She is a member of the Director's Guild of America, Women in Film, and the Financial Planning Association. Deborah travels between Southern California and Hawaii with her husband, Bruce and their loving poodle.
Deborah W. Ellis is a Member of the National Association of Personal Financial Advisors

The National Association of Personal Financial Advisors (NAPFA) is a leading professional association of Fee-Only financial advisors - highly trained professionals who are committed to working in the best interests of those they serve.
NAPFA members live by three important values:
To be the beacon for independent, objective financial advice for individuals and families.
To be the champion of financial services delivered in the public interest.
To be the standard bearer for the emerging profession of financial planning.
Our Name Says it All
---
COGENT
"COGENT" is an adjective meaning clear, logical and convincing. This is the fee-only business model that not only allows COGENT Advisors to clearly focus on their clients' needs but legally requires them to put their clients' best interests before their own. It also means there aren't any sales managers pressuring COGENT Advisors to produce more revenue for the firm. No sales goals and no incentive bonuses, prizes or vacation trips for top "producers" - just one clearly defined goal: Focus on our Clients' Best Interests.
INDEPENDENT
"INDEPENDENT" means COGENT Advisors do not work for any particular investment product manufacturer nor is there any incentive given to recommend one over another. We get our clients the best from the financial world, not what a company has decided to make available (and are often based on revenue sharing agreements).
​ADVISORS
"ADVISORS" means truly professional advice givers - not sales people pitching financial products. Advisors also means that COGENT Advisors are experts in both investments and financial planning.
Fee-Only, Fiduciary, Independent:

Three Important Criteria to Consider When Choosing a Financial Advisor.
Specialties
Comprehensive Financial Planning
Retirement Income Planning
Investment Management
Tax Planning
Helping clients define their relationship with money
Ideal Clients
Retirees and Near Retirees
Growing Families
Business Owners and Executives
Sudden Money Situations
Novice Investors
Professional Women
Working Together
In person or virtual meetings
Transparent and Clearly Defined Fees
Complimentary Initial Consultation
We do not receive any financial incentives or commissions for any recommendations we provide
Professional Designations & Affiliations
Office Locations:
13038 Garris Ave
Granada Hills, CA 91344-1067