Donald Duncan
CFP®, CFA®, CPA/PFS, CSEP, MBA
Savant Wealth Management
Financial Advisor/Managing Director
Donald
Duncan
CFP®, CFA®, CPA/PFS, CSEP, MBA
Savant Wealth Management
Financial Advisor/Managing Director
My core values are ethics, education and experience. I enjoy using and sharing these values to help my clients achieve what is most important to them. As I like to say, Savant helps smart people make smarter financial decision!
- Donald Duncan, CFP®, CFA®, CPA/PFS, CSEP, MBA
Savant Wealth Management is a fee-only wealth management firm serving financially established individuals, trusts, retirement plans, and non-profits.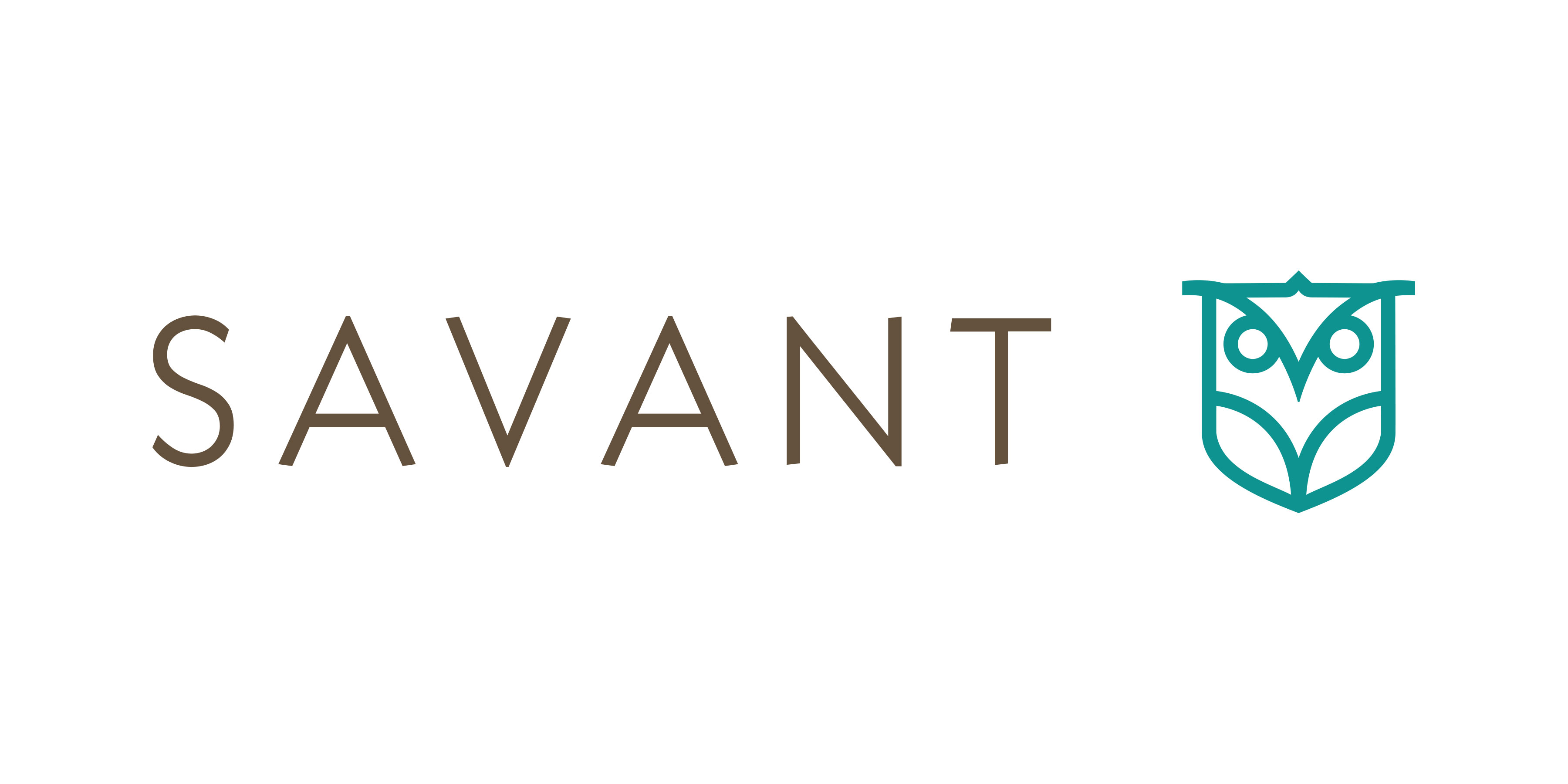 Don Duncan focuses on high income and/or $1 million net worth clients with the goal of generating value for his clients by helping to reduce some of the uncertainty associated with planning for the future. He has been involved in the financial services industry since 1980. Don began his career with a 16-year stint at Northern Trust Company, a global financial services company, ultimately managing over $8 billion in various portfolios and helping to manage the risk of a $50 billion investment management department. He brings an evidence-based, risk management oriented, institutional perspective to investment management. Don served as the founder of D3 Financial Counselors, and its predecessor firm, from 1997 until it joined with Savant in 2018.
Don earned a bachelor of science degree in finance, operations management, and human resources management with a minor in economics from Illinois State University. He earned a master of business administration degree in marketing from DePaul University. Don is a member of the National Association of Personal Financial Advisors (NAPFA), the Illinois CPA Society, the American Institute of Certified Public Accountants, and the Financial Planning Association. He and his family support three churches in Chicago, Downers Grove, and Santa Fe. He serves on the board or on committees for three condo associations.
Don and his wife Cindi have five children and split their time between Chicago and Santa Fe. He enjoys outdoor activities, especially backpacking, fishing, hiking, bike riding, and traveling to new places.
Donald Duncan is a Member of the National Association of Personal Financial Advisors

The National Association of Personal Financial Advisors (NAPFA) is a leading professional association of Fee-Only financial advisors - highly trained professionals who are committed to working in the best interests of those they serve.
NAPFA members live by three important values:
To be the beacon for independent, objective financial advice for individuals and families.
To be the champion of financial services delivered in the public interest.
To be the standard bearer for the emerging profession of financial planning.
Independent
Savant has remained independent and steadfast in its approach. We are not swayed by competing corporate goals, investment banking departments, in-house products, or quarterly earnings reports.
Transparent Compensation
We are compensated based on how well we manage your assets, not how often we trade or what products we use. No commissions are garnered through our investment decisions, ensuring that our sole objective is always the same as yours – to maximize your wealth.
Fiduciary
A fiduciary is someone who manages the assets of another person and stands in a special relationship of trust, confidence, and/or legal responsibility. Savant is a Registered Investment Advisor, which means we are required by law to act in our clients' best interests.
Evidence-Based
We take an evidence-based approach, meaning that we are able to weigh which investments are more likely to succeed based on objective criteria and which investments involve unnecessary risks and costs.
Low Costs
Savant focuses on disciplined investments with extremely low costs. Our low-cost approach (with no sales charges or commissions) has provided enhanced value for clients over long periods.
Tax-Efficient
Active tax management is embedded directly into the core of our investment and wealth management process. This ensures you pay no more tax than required.
Individualized Attention
Savant takes the time to develop an overall view of your unique financial situation. We are a vibrant firm that uses a team approach, and we take the time to get to know you personally.
Active Oversight
Savant is on watch for you. We believe it is important to continue to educate and proactively advise you on topics that have relevance to your life and your investments – all for greater peace of mind.
See our important disclosures at: https://savantwealth.com/important-disclosures/
Fee-Only, Fiduciary, Independent:

Three Important Criteria to Consider When Choosing a Financial Advisor.
Specialties
Investments
Financial Planning
Tax Management
Private Trust
Family Wealth Transfer
Accounting, Payroll, and Tax Preparation
Retirement Plans
Ideal Clients
Successful People that want to outsource their financial headaches
Business Owners and Executives
Retirees and Near Retirees
Sudden Money Situations
Working Together
In-Office Meetings
Virtual Meetings
Clearly Defined Fees
No Product Sales
Complimentary Initial Consultation
Professional Designations & Affiliations
Donald Duncan is a NAPFA-Registered Financial Advisor

The National Association of Personal Financial Advisors (NAPFA) is a leading professional association of Fee-Only financial advisors—highly trained professionals who are committed to working in the best interests of those they serve.

Donald Duncan is a CERTIFIED FINANCIAL PLANNER™ Professional - Click for Verification

CFP® professionals are held to strict ethical standards to ensure financial planning recommendations are in your best interest. What's more, a CFP® professional must acquire several years of experience related to delivering financial planning services to clients and pass the comprehensive CFP® Certification Exam before they can use the CFP® designation.

Donald Duncan is a Certified Public Accountant (Learn More)

A Certified Public Accountant (CPA) is a professional accountant who has met the education and experience requirements set by their state's Board of Accountancy and has passed the Uniform CPA Exam. CPAs are licensed to provide a wide range of accounting services, including financial statement preparation, tax planning and preparation, auditing, consulting, and other financial advisory services.

Donald Duncan is a Personal Financial Specialist (PFS)

The Personal Financial Specialist (PFS) credential is granted solely to CPAs (Certified Public Accountants) with considerable personal financial planning education and experience. All areas of personal financial planning—including estate, retirement, investments, and insurance—have tax implications, and the PFS professional has the experience, ethics, and expertise to get the job done right.

Donald Duncan is a CFA® charterholder

The CFA Program is the most respected and recognized investment management designation in the world with less than 200,000 charterholders globally.

This advisor has earned the Chartered Financial Analyst® designation (CFA® charter) by passing all three of the CFA exams and gaining relevant industry experience, demonstrating their mastery of the investment analysis and decision-making skills most needed in the global investment management profession.

Donald Duncan is a Member of the CFA Institute

The CFA Institute is a global, not-for-profit organization comprising the world's largest association of investment professionals. With more than 170,000 members and 150 regional societies around the world, the organization is dedicated to developing and promoting the highest educational, ethical, and professional standards in the investment industry.
Office Locations:
111 N. Wabash Ave.
Suite 800
Chicago, IL 60602

5151 Mochel Drive
Suite 301
Downers Grove, IL 60605

81 Wildhorse
West Wing
Santa Fe, NM 87506