Douglas Kinsey
CFP®, CIMA®, AIFA®
Artifex Financial Group
Founding Partner
Douglas
Kinsey
CFP®, CIMA®, AIFA®
Artifex Financial Group
Founding Partner
As a fee-only financial planner, my focus is to offer unbiased financial advice to help you achieve your life goals.
- Douglas Kinsey, CFP®, CIMA®, AIFA®
Fee-Only Financial Advisor serving the state of Ohio.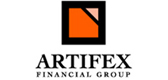 Doug Kinsey is a partner in Artifex Financial Group, a fee-only financial planning and investment management firm based in Dayton, Ohio.
Doug has over 25 years experience in financial services, and has been a CFP Certificant since 1999. Additionally, he holds the Certified Investment Management Analyst certification from the Investments and Wealth Institute. He is a graduate of The Ohio State University and also completed the University of Chicago Booth School of Business Investment Management Education Program. Additionally, Doug has completed post-graduate work through the Harvard Business School HBX program, and has completed his Masters Degree in Strategic Management from Harvard University, where he received the Harold Langlois Award for exceptional academic accomplishment.
Doug's passion for financial planning is rooted in investments. He read books on investing as a child and has always found the idea of learning about companies, discovering new ideas, and finding hidden values to be extremely exciting. He does not believe in the abuses of Modern Portfolio Theory or an over-reliance on statistics and indexing. Active management is not dead, but the way it is approached should be. Common sense and careful investing are what is required to be a successful investor.
Artifex Financial Group was founded in 2007 by Doug and his business partner, Darren Harp. Artifex currently advises over $100,000,000 in assets and serves 180 client households and corporate pension plans. In addition to personal financial advice, AFG provides active investment management, back office solutions, process improvement strategies and employee development consulting to financial advisory firms.
In his free time, Doug enjoys boating, fishing, golf, hiking, cycling, reading, and is a supporter of The Ohio State University, Harvard University, and the Ohio University Bobcat Club.. He is a member of the Harvard Varsity Club, Harvard Alumni Club of Central Ohio, and several local business organizations, including the Columbus Metropolitan Club.
Douglas Kinsey is a Member of the National Association of Personal Financial Advisors

The National Association of Personal Financial Advisors (NAPFA) is a leading professional association of Fee-Only financial advisors - highly trained professionals who are committed to working in the best interests of those they serve.
NAPFA members live by three important values:
To be the beacon for independent, objective financial advice for individuals and families.
To be the champion of financial services delivered in the public interest.
To be the standard bearer for the emerging profession of financial planning.
Do you want to feel more confident about the financial decisions you make? Would you rest easier knowing that you are doing everything you need to in order to achieve financial independence? Do you want to have more time and freedom for the things you enjoy?
You can.
Whatever your current situation, financial concerns have an impact on your life and relationships. Artifex Financial Group can help you make the financial decisions that will make the most of what you have now and help you build a more secure, enjoyable future.
When you work with us, you can expect:
Straight talk. Artifex Financial Group doesn't sell any financial products nor do we receive any commissions. As fee-only financial advisors, our only compensation is what you pay for our professional advice. Our complete focus is on what is best for you.
All-inclusive approach. Together we evaluate all aspects of your finances and design a strategy where each part works in harmony with the others. You'll see that we pay a lot of attention to areas of your financial life that are often overlooked or ignored by other "financial planners."
Access. Life is constantly changing. For one annual retainer fee, you can meet with us or speak to us often as is necessary to help you accomplish your financial goals.
Value for your money. Artifex Financial Group is committed to providing value that exceeds our fee. It's a concept that is virtually non-existent in the financial planning profession. But doesn't it make sense that your financial advisor should work to save you more than he charges you?
The highest professional standards. We are committed to the NAPFA Fiduciary Pledge – your assurance of receiving the ethical and professional treatment you deserve.
Fee-Only, Fiduciary, Independent:

Three Important Criteria to Consider When Choosing a Financial Advisor.
Specialties
Comprehensive Financial Planning
Retirement Income Planning
Investment Management
Tax Planning
Socially Responsible Investments
Ideal Clients
Retirees and Near Retirees
Growing Families
Business Owners and Corporate Executives
Sudden Money Situations
High Net-Worth Client Needs
Working Together
In-Office Meetings
Virtual Meetings
Clearly Defined Fees
No Product Sales
Complimentary Initial Consultation
Professional Designations & Affiliations
Office Locations:
2305 Far Hills Avenue
Suite 206
Dayton, OH 45419

201 East Fifth Street
Suite 1900
Cincinnati, OH 45202

545 Metro Place South
Suite 100
Columbus, OH 43017

600 Superior Avenue East
Suite 1300
Cleveland, OH 44114

1715 Indian Wood Circle
Suite 200
Maumee, OH 43537