Ellen Cotter
CFP®, EA, MBA
By Design Wealth Management
Owner
Ellen
Cotter
CFP®, EA, MBA
By Design Wealth Management
Owner
As a fee-only financial planner, my focus is to offer unbiased financial advice. I'm passionate about connecting the dots, helping you to achieve independence while ensuring that your financial, and life goals align.
- Ellen Cotter, CFP®, EA, MBA
A Fiduciary, Fee-Only financial planner located in Steubenville, OH, serving clients virtually, both locally and across the country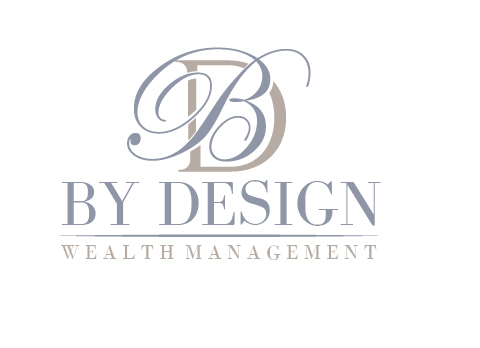 Ellen Cotter is a Steubenville, OH fee-only financial planner. By Design Wealth Management provides comprehensive financial planning, retirement planning, tax planning, investment advice, and legacy planning to help clients organize, grow and protect their assets through life's transitions. As a fee-only, fiduciary, and independent financial advisor, Ellen Cotter is never paid a commission of any kind, and has a legal obligation to provide unbiased and trustworthy financial advice.
Ellen Cotter is Owner and Fee-Only Financial Planner at By Design Wealth Management in Stuebenville, OH.
---
By Design Wealth Management is dedicated to helping people take control of their finances, build lasting wealth, and pursue the opportunity of financial independence. I understand that finances can seem complicated at times and the coordination of all the moving parts, overwhelming, that's where I come in. I'm passionate about connecting the dots, helping you to achieve independence while ensuring that your financial and life goals align.
Our approach to wealth management is about much more than money. We all know money doesn't buy happiness. What it does buy are Options. Choices. Freedoms. We view financial success not as its own goal, but as the means to pursue what is most meaningful to you.
With every consultation, recommendation, and step in your plan, we work together to keep you on your chosen course, ensuring each aspect of your financial life is connected and working together smoothly: investments, income, insurance, and taxes.
Fee-Only, Fiduciary, Independent:

Three Important Criteria to Consider When Choosing a Financial Advisor.
Specialties
Comprehensive Financial Planning
Retirement Income Planning
Investment Management
Tax Planning
Ideal Clients
Retirees and Near Retirees
Growing Families
Business Owners and Executives
Novice Investors
Working Together
Virtual Meetings
Clearly Defined Fees
No Product Sales
Complimentary Initial Consultation
Professional Designations & Affiliations
Ellen Cotter is a CERTIFIED FINANCIAL PLANNER™ Professional - Click for Verification

CFP® professionals are held to strict ethical standards to ensure financial planning recommendations are in your best interest. What's more, a CFP® professional must acquire several years of experience related to delivering financial planning services to clients and pass the comprehensive CFP® Certification Exam before they can use the CFP® designation.

Ellen Cotter is an Enrolled Agent (EA) with the IRS

An enrolled agent is a federally authorized tax practitioner empowered by the U.S. Department of the Treasury to represent taxpayers before the Internal Revenue Service. Enrolled agent status is the highest credential awarded by the IRS.

Ellen Cotter is a member of the Garrett Planning Network. Click here to learn more.

Everyone needs competent, objective financial advice from time to time. The Garrett Planning Network has a nationwide membership with hundreds of independent, Fee-Only financial planners providing advice to people from all walks of life, without minimum account requirements, sales commissions, or long-term commitments. Our members proudly embrace their fiduciary duty, always placing their clients' best interests first.
Office Locations:
1816 Williams Pl
Steubenville, OH 43952