Emilie Goldman
CFP®, CFA®
Tamarind Financial Planning
Financial Advisor
Emilie
Goldman
CFP®, CFA®
Tamarind Financial Planning
Financial Advisor
As a fee-only financial planner, my focus is to offer unbiased financial advice to help you achieve your life goals.
- Emilie Goldman, CFP®, CFA®
Fee-Only financial planner located in San Mateo, CA, serving clients locally and across the country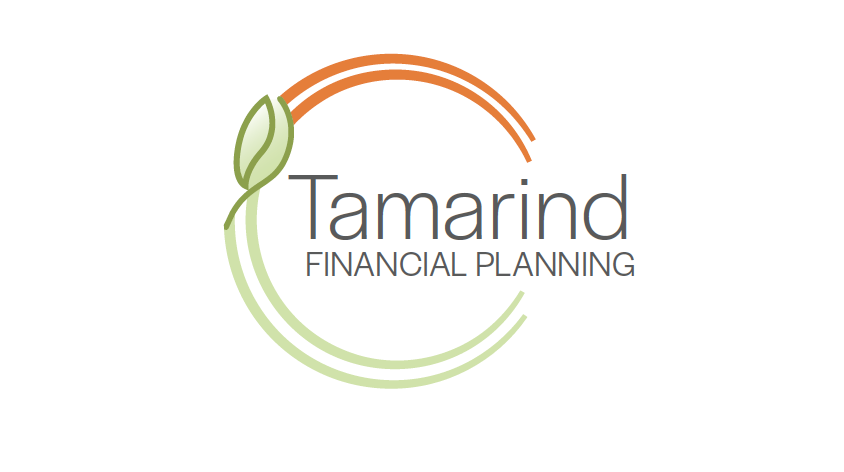 For nearly two decades, Emilie R. Goldman, CFA, CFP®, has been using her financial planning skills, training, and experience to help Bay Area families and individuals make smart choices about their financial lives.
Emilie began her career in personal finance in 1993 as an investment analyst. She earned the Chartered Financial Analyst (CFA) designation while attending MBA School in the evening – and working full time. She continued to hone her investment research and portfolio management skills while taking on more financial planning responsibilities. In 2003, she earned the CFP® designation from the Certified Financial Planner Board of Standards, Inc.
Before launching Tamarind Financial Planning, Emilie was a partner with Blue Oak Capital in Palo Alto, chief wealth management officer with Sand Hill Advisors in Palo Alto, and a portfolio manager with Hutchinson Capital in Larkspur, CO. She holds an MBA from the Haas School of Business at UC Berkeley and received her undergraduate degree in finance and marketing from the University of Denver. She is a Certified Financial Planner TM professional and a Chartered Financial Analyst. She is a member of the CFA Institute, the Securities Analysts of San Francisco, and the Financial Planning Association.
Emilie's "A Ha," career moment…
"The path of my career took a sharp turn when I realized that taking a holistic approach to finance planning, and helping families define and achieve their most cherished financial life goals, is much more personally satisfying – and impactful – than the investment-focused roles I held previously."
This realization has led to her focus on creating financial freedom for busy families like her own.
In addition to working with clients one-to-one, Emilie enjoys leading workshops on finance planning, reading and writing about raising financially functional children, money and relationships, values and philanthropy, as well as financial planning for women, and personal investment strategies.
Emilie thoroughly enjoys being a mom. In her spare time, she loves running marathons – especially with her sisters, practicing Bikram (hot) yoga, exploring the US on road trips, cooking, and reading voraciously.

Originally from Southern Oregon and later Western Colorado, Emilie met her husband at the University of Denver and together they moved to the Bay Area in 1992. Emilie lives in San Carlos with her husband, son, and two daughters.
Emilie Goldman is a Member of the National Association of Personal Financial Advisors

The National Association of Personal Financial Advisors (NAPFA) is a leading professional association of Fee-Only financial advisors - highly trained professionals who are committed to working in the best interests of those they serve.
NAPFA members live by three important values:
To be the beacon for independent, objective financial advice for individuals and families.
To be the champion of financial services delivered in the public interest.
To be the standard bearer for the emerging profession of financial planning.
Tamarind Financial Planning, based in California, offers Financial Planning and Investment Management Services to help you achieve your goals. Whether they include a comfortable retirement, education, financial freedom or all of the above and more, we can help guide you in the right direction.
As a Fee-Only Certified Financial Planner™, Emilie Goldman is passionate about improving clients' well-being through committed, personalized & insightful financial guidance.
We're ready to work together to determine your financial priorities, outline your objectives and design the personalized roadmap that will get you there.
Fee-Only, Fiduciary, Independent:

Three Important Criteria to Consider When Choosing a Financial Advisor.
Specialties
Comprehensive Financial Planning
Retirement Income Planning
Investment Management
College Education Planning
Tax Planning
Ideal Clients
Retirees and Near Retirees
Growing Families
Business Owners and Executives
Sudden Money Situations
Novice Investors
Working Together
In-Office Meetings
Virtual Meetings
Clearly Defined Fees
No Product Sales
Complimentary Initial Consultation
Professional Designations & Affiliations
Emilie Goldman is a NAPFA-Registered Financial Advisor

The National Association of Personal Financial Advisors (NAPFA) is a leading professional association of Fee-Only financial advisors—highly trained professionals who are committed to working in the best interests of those they serve.

Emilie Goldman is a CERTIFIED FINANCIAL PLANNER™ Professional - Click for Verification

CFP® professionals are held to strict ethical standards to ensure financial planning recommendations are in your best interest. What's more, a CFP® professional must acquire several years of experience related to delivering financial planning services to clients and pass the comprehensive CFP® Certification Exam before they can use the CFP® designation.

Emilie Goldman is a Member of the XY Planning Network

The XY Planning Network is the leading organization of fee-only financial advisors who are focused on working with Generation X and Generation Y clients. Our mission is to connect consumers with best-in-class financial advisors who specialize in working with clients just like you.

Emilie Goldman is a CFA® charterholder

The CFA Program is the most respected and recognized investment management designation in the world with less than 200,000 charterholders globally.

This advisor has earned the Chartered Financial Analyst® designation (CFA® charter) by passing all three of the CFA exams and gaining relevant industry experience, demonstrating their mastery of the investment analysis and decision-making skills most needed in the global investment management profession.

Emilie Goldman is a Money Quotient Trained Financial Advisor

Money Quotient is a 501(c)(3) non-profit organization founded on the belief that a holistic and multi-disciplinary approach to financial education and planning will engage individuals and inspire them to maximize their resources and live purposeful lives.
Office Locations:
1900 S. Norfolk St.
Suite 350
San Mateo, CA 94403