uVest Advisory
Founder | Financial Planner
uVest Advisory
Founder | Financial Planner
My focus is providing emotionally compelling financial planning for the self-employed Millennial.
- Erik Goodge, CFP®
Fee-Only financial planner located in Evansville, IN, serving clients locally and virtually across the country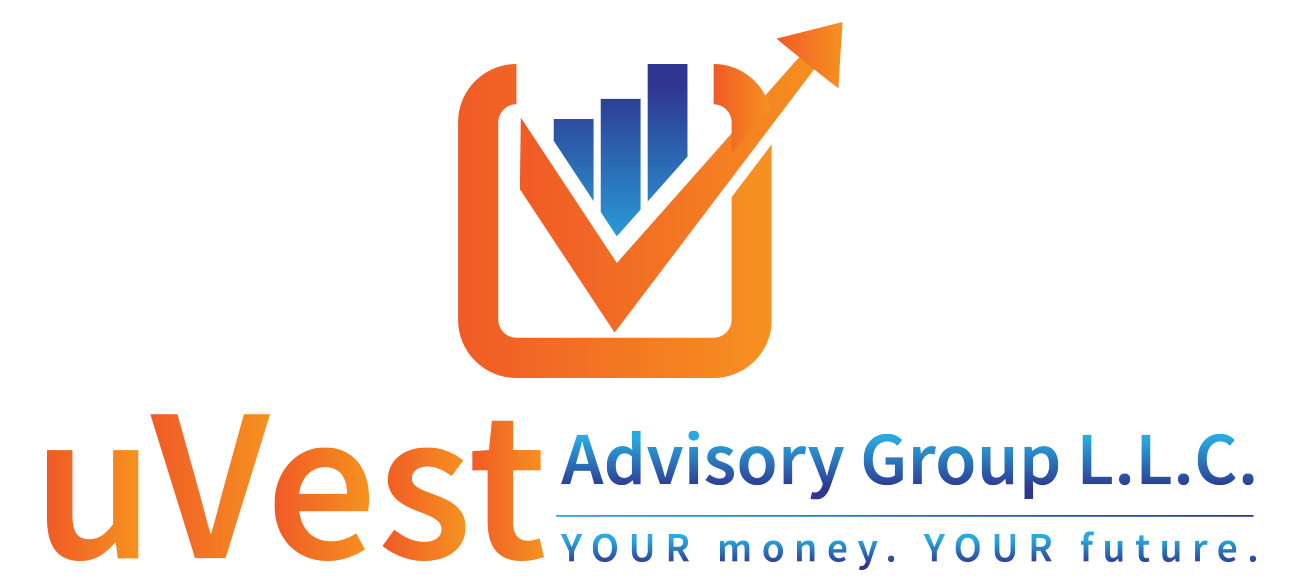 uVest Advisory provides emotionally compelling and actionable financial planning to self-employed Millennials. A firm for self-employed Millennials, by a self-employed Millennial. As a fee-only, fiduciary, and independent financial advisor, Erik Goodge is never paid a commission of any kind, and works only for the client - not a broker, insurance company, or bank.
Hi I'm Erik Goodge, CFP®, owner of uVest Advisory; thank you very much for checking out my profile! Here's a little bit of background on me!
I am from Evansville, Indiana and a proud veteran of the United States Marine Corps (07-12). In August of 2009, I was wounded in Afghanistan's Helmand Province by a pressure plate improvised explosive device (IED). I was awarded a Purple Heart for wounds received in action and a Navy and Marine Corps Achievement with Valor Medal for actions under fire. There were some challenges during my time in the Marine Corps but I don't regret one moment of it; I learned a lot!
I began my higher education journey in 2013 and by 2015 while in school full-time, I decided to pursue an Investment Advisory license. I started advising close friends and family while earning a B.S. in Economics and Cognitive Science and a minor in Philosophy at the University of Evansville. I graduated Magna Cum Laude in 2017 and launched uVest Advisory Group, LLC to offer real financial planning solutions to self-employed Millennials (like myself!).
I'm a serious nerd when it comes to financial markets and economics but I have some other passions too. I am intensely interested in reading, learning, and self-development; an interest I developed after recovering from a serious brain injury as a result of my wounds in combat. I also love challenging myself in the gym and with long runs. My "great escapes" are fly fishing and playing guitar. But most of all, I cherish time with my two little girls, my wife, and 2 dogs.
Erik Goodge is a Member of the National Association of Personal Financial Advisors

The National Association of Personal Financial Advisors (NAPFA) is a leading professional association of Fee-Only financial advisors - highly trained professionals who are committed to working in the best interests of those they serve.
NAPFA members live by three important values:
To be the beacon for independent, objective financial advice for individuals and families.
To be the champion of financial services delivered in the public interest.
To be the standard bearer for the emerging profession of financial planning.
Who are we?
We are one of the few (if not only) independent Registered Investment Advisors in the immediate Evansville, IN region providing both retainer/subscription based financial planning and traditional asset based investment management to self-employed millennials.
Why retainer/subscription based financial planning?
Commission or percentage of assets based financial planning models make it difficult for advisors to work with younger professionals who may not have had enough time to have built their wealth...yet.
No asset minimums
Transparent fees
Incentivized to provide a wider range of financial planning services beyond the scope of investment management
What kind of investments do you offer?
We use ETFs and no-load (commission free) mutual funds for our clients' investments. We prioritize liquidity (ability to buy and sell funds quickly) and low fees. We assess our clients' willingness and ability to take risk and invest their funds appropriately.
Do we pick stocks for clients?
In short, no. As sexy as it sounds, we don't believe picking stocks or timing the markets is in the best interest of our clients. Most of our clients are young professionals with long time investment time horizons; therefore, we believe it's in their best interest to take a consistent and disciplined approach to markets.
Where do we hold investment clients' funds?
We can custody our clients' funds with TD Ameritrade, Schwab, or Altruist depending on their particular situation and needs.
Is uVest Advisory Group affiliated with any other financial services firms?
No. uVest Advisory Group is a totally Independent Registered Investment Advisor in Evansville, IN. We are not affiliated with any other firms.
Fee-Only, Fiduciary, Independent:

Three Important Criteria to Consider When Choosing a Financial Advisor.
Specialties
Crafting a Work Optional Future
Financial Strategizing
Investment Management
College Education Planning
Solo 401(k) management
Ideal Clients
Realtors or Real Estate Brokers
Young Families
1099 Contractors
Gen X, Y, and Z'ers
Self-Employed Millennials
Working Together
In-Office Meetings
Virtual Meetings
Clearly Defined Fees
No Product Sales
Complimentary Initial Consultation
Professional Designations & Affiliations
Erik Goodge is a NAPFA-Registered Financial Advisor

The National Association of Personal Financial Advisors (NAPFA) is a leading professional association of Fee-Only financial advisors—highly trained professionals who are committed to working in the best interests of those they serve.

Erik Goodge is a CERTIFIED FINANCIAL PLANNER™ Professional - Click for Verification

CFP® professionals are held to strict ethical standards to ensure financial planning recommendations are in your best interest. What's more, a CFP® professional must acquire several years of experience related to delivering financial planning services to clients and pass the comprehensive CFP® Certification Exam before they can use the CFP® designation.

Erik Goodge is a Member of the XY Planning Network

The XY Planning Network is the leading organization of fee-only financial advisors who are focused on working with Generation X and Generation Y clients. Our mission is to connect consumers with best-in-class financial advisors who specialize in working with clients just like you.
Office Locations:
318 Main St
Evansville, IN 47708