Ethan Pepper
CFP®, EA, RLP®
Orchard City Wealth Management, LLC
Principal
Ethan
Pepper
CFP®, EA, RLP®
Orchard City Wealth Management, LLC
Principal
As a fee-only financial planner, my focus is to offer unbiased financial advice to help you achieve your life goals.
- Ethan Pepper, CFP®, EA, RLP®
Fee-Only financial planner located in Los Gatos, CA, serving clients locally and across the country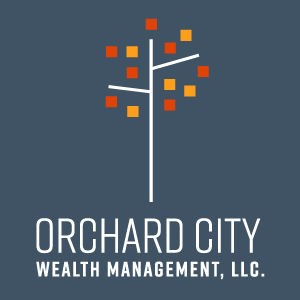 Ethan Pepper is a Los Gatos, CA fee-only financial planner and the founder of Orchard City Wealth Management, LLC. As a fee-only, fiduciary, and independent financial planner, Ethan is never paid a commission of any kind and has a legal obligation to provide unbiased and trustworthy financial advice.
As a guide for your financial life, Ethan helps you gain confidence in your financial decisions and your ability to build and protect your wealth. With Ethan's background and experience in tax preparation, he also provides tax strategy and planning services for his clients.
Ethan Pepper is a fee-only CERTIFIED FINANCIAL PLANNER™ professional, an Enrolled Agent, and a Registered Life Planner™. He guides his clients through significant financial decisions and opportunities with a life planning approach that aligns their money with their vision, values, and goals.
Ethan started Orchard City Wealth Management, LLC after years of working for investment advisory firms that focused on helping older generations achieve their financial goals. He grew weary of financial service models that turned away individuals still establishing their wealth because they didn't meet the minimum assets requirements to become a client. The notion that financial advisors are only necessary for established wealthy people didn't sit well with Ethan. He wanted to help mid-career professionals thrive in their financial lives, too.
Ethan services individuals and families who are establishing wealth and want a guide for their financial decisions to help them build and protect their money. He also continues to work with ultra-high-net-worth and high-net-worth clients.
With over a decade of tax preparation experience, he completes his clients' wealth management with the necessary tax strategy and planning services for real-time savings and future income generation.
Ethan Pepper is a Member of the National Association of Personal Financial Advisors

The National Association of Personal Financial Advisors (NAPFA) is a leading professional association of Fee-Only financial advisors - highly trained professionals who are committed to working in the best interests of those they serve.
NAPFA members live by three important values:
To be the beacon for independent, objective financial advice for individuals and families.
To be the champion of financial services delivered in the public interest.
To be the standard bearer for the emerging profession of financial planning.
We are a privately owned, independent, fee-only registered investment advisory firm serving as a fiduciary for you. We have helped many families gain a sense of control over complex issues like equity compensation packages and tax planning. Our clients work for some of the biggest tech, biotech, and start-up companies in Silicon Valley and across the country. They face major transitions like job changes and promotions, IPO of their company, buying a house, having children, and supporting parents. We understand the dilemmas people face managing their overall finances; that's why we connect every aspect of their financial life so that nothing is missed.
Fee-Only, Fiduciary, Independent:

Three Important Criteria to Consider When Choosing a Financial Advisor.
Specialties
Comprehensive Financial Planning
Retirement Income Planning
Investment Management
College Education Planning
Tax Planning
Equity compensation
Ideal Clients
Growing Families
Sudden Money Situations
Technology Employees
Working Together
In-Office Meetings
Virtual Meetings
Clearly Defined Fees
No Product Sales
Complimentary Initial Consultation
Professional Designations & Affiliations
Office Locations:
987 University Avenue
Suite 8
Los Gatos, CA 95032